BRADSHAW FOUNDATION - 25 YEARS IN PICTURES
Follow @BradshawFND on Twitter
Warning: include(twitter_hashtags.php) [function.include]: failed to open stream: No such file or directory in /home/bradshaw/public_html/common_elements/addthis_dark.php on line 13

Warning: include() [function.include]: Failed opening 'twitter_hashtags.php' for inclusion (include_path='.:/usr/lib/php:/usr/local/lib/php') in /home/bradshaw/public_html/common_elements/addthis_dark.php on line 13
>Tweet
To celebrate the 25th anniversary of the Bradshaw Foundation we will be presenting a retrospective in pictures, a selection of chosen rock art images from the Bradshaw Foundation's archives. Members of the Advisory Panel, colleagues, collaborators and Friends of the Foundation will be invited to select one image which they consider to be their favourite and most important, together with a short explanation.
Follow @BradshawFND
Tweet
LESPUGUE ICE AGE FIGURINE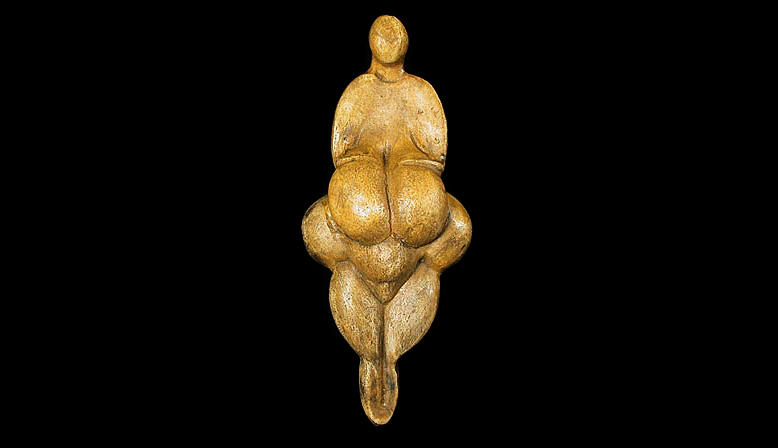 Selected by Peter Robinson
Bradshaw Foundation - Editor
"
This Ice Age sculpture, to my mind, is one of the most striking works of prehistoric art. It was created to be 'held', not simply looked at. And I have held it; it felt delicate, refined and balanced, sitting comfortably in my hand. To imagine who else had held it 24,000 years ago, perhaps sitting by a fire, was overwhelming. Some argue that it was a sculpture made by a woman for a woman - when your body is like this, amazing things are about to happen. This sculpture, to me, represents 'life'.
"
COMMENTS