BRADSHAW FOUNDATION - 25 YEARS IN PICTURES
Follow @BradshawFND on Twitter
Warning: include(twitter_hashtags.php) [function.include]: failed to open stream: No such file or directory in /home/bradshaw/public_html/common_elements/addthis_dark.php on line 13

Warning: include() [function.include]: Failed opening 'twitter_hashtags.php' for inclusion (include_path='.:/usr/lib/php:/usr/local/lib/php') in /home/bradshaw/public_html/common_elements/addthis_dark.php on line 13
>Tweet
To celebrate the 25th anniversary of the Bradshaw Foundation we will be presenting a retrospective in pictures, a selection of chosen rock art images from the Bradshaw Foundation's archives. Members of the Advisory Panel, colleagues, collaborators and Friends of the Foundation will be invited to select one image which they consider to be their favourite and most important, together with a short explanation.
Follow @BradshawFND
Tweet
THE GREAT BLACK BULL OF LASCAUX CAVE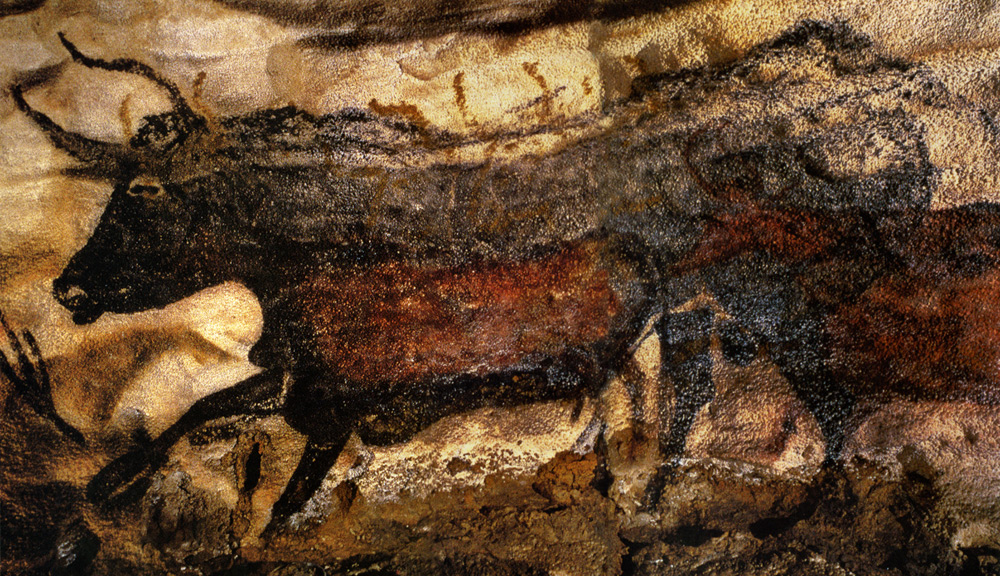 Selected by Simon Carter
Bradshaw Foundation - Program Director
"
The Great Black Bull is located in the Axial Gallery of Lascaux, and it is just one of the many incredible paintings adorning this prehistoric 'palace', but for me it is the most powerful. The depiction is anatomically correct, but powerfully stylized in both outline and detail such as the elegant horns, the nose, lips and hooves. Almost 4 metres long and 2 metres high, it is the largest painting in the Axial Gallery, and it not only dwarfs the surrounding artwork but it also conceals earlier paintings. Other aurochs have been painted over, concealed - but not invisible - by the dense black bull. This palimpsest, or over-painting, is common in prehistoric rock art, and here it seems to give the Great Black Bull immense power.
"
COMMENTS