BRADSHAW FOUNDATION - 25 YEARS IN PICTURES
Follow @BradshawFND on Twitter
Warning: include(twitter_hashtags.php) [function.include]: failed to open stream: No such file or directory in /home/bradshaw/public_html/common_elements/addthis_dark.php on line 13

Warning: include() [function.include]: Failed opening 'twitter_hashtags.php' for inclusion (include_path='.:/usr/lib/php:/usr/local/lib/php') in /home/bradshaw/public_html/common_elements/addthis_dark.php on line 13
>Tweet
To celebrate the 25th anniversary of the Bradshaw Foundation we will be presenting a retrospective in pictures, a selection of chosen rock art images from the Bradshaw Foundation's archives. Members of the Advisory Panel, colleagues, collaborators and Friends of the Foundation will be invited to select one image which they consider to be their favourite and most important, together with a short explanation.
Follow @BradshawFND
Tweet
LIONS FROM THE CHAUVET CAVE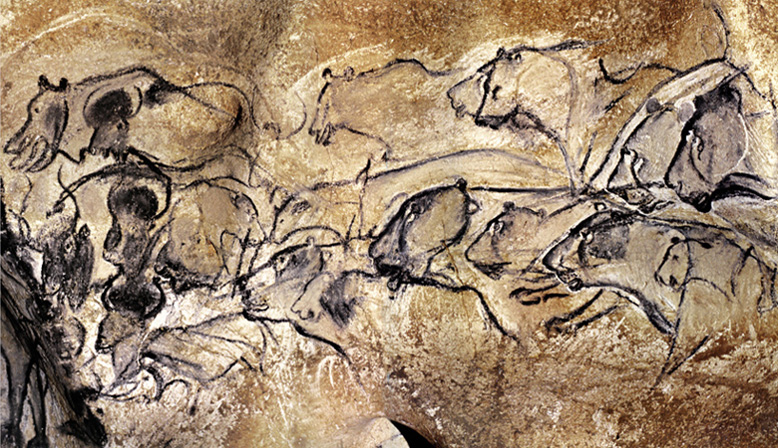 Location
Chauvet Cave
Country
France
Website Link
Chauvet Cave
Selected by Robert A. Hefner III
Bradshaw Foundation - President
"
Selecting for the Bradshaw Foundation retrospective, I have chosen the Panel of the Lions from
Chauvet Cave
in France. I had the good fortune to visit Chauvet in 2005 with
Dr Jean Clottes
; it was a unique and unforgettable experience. But this panel stood out for me. Not only does it encapsulate the fact that the art is of such extremely high quality, but the tension achieved in this composition is incredible! Imagine being led to this over many thousands of years ago under the flickering light of flaming torches; its power is timeless.
"
COMMENTS