BRADSHAW FOUNDATION - LATEST NEWS
Discovery of stone square circle at Avebury
29 Jun 2017
An article from the BBC - Avebury neolithic 'stone square circle' discovered - reports that an ancient square stone circle has been discovered under the Neolithic stones at Avebury in Wiltshire, UK.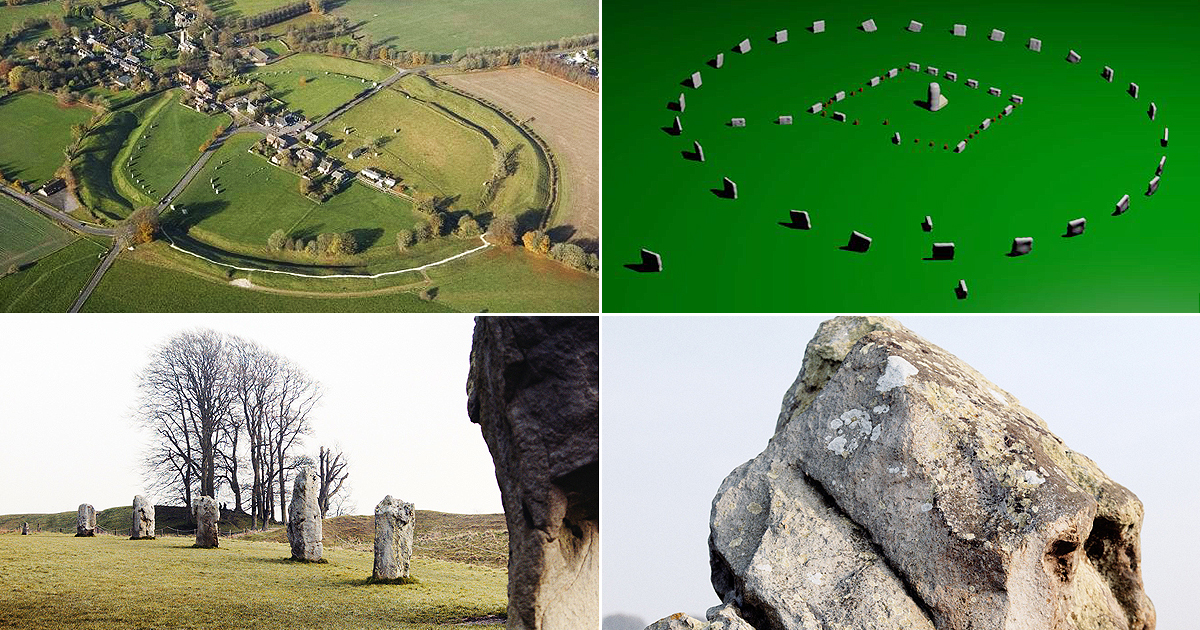 Archaeologists Dr Mark Gillings and Dr Joshua Pollard from Leicester and Southampton University are calling the megalith find, measuring 30m. in width, 'surprising'.
The square of megaliths appears to have been erected around the remains of a Neolithic house. It is thought to be one of the site's earliest structures.
Discovery of stone square circle at Avebury https://t.co/Y8jD1wgAn4 #archaeology #megalith #prehistory pic.twitter.com/W2fTnWzrD6

— Bradshaw Foundation (@BradshawFND) June 29, 2017
The stone circle of Avebury itself was built between roughly 2850 BC and 2200 BC. It is the largest in Europe, measuring 330m in width.
Avebury contains three stone circles, with originally some 100 standing stones. The site has enjoyed considerable archaeological interest and study since the 17th century, making the recent discovery the more surprising.
Article continues below
Dr Gillings states that the series of prehistoric standing stones that were subsequently hidden and buried may well be unique.
The archaeologists believe the stone square might commemorate and monumentalise the ancestral house of the first people who lived in Avebury.
Read more about the research on Avebury by Steve Marshall:
http://www.bradshawfoundation.com/avebury/index.php
COMMENTS