BRADSHAW FOUNDATION - LATEST NEWS
Chauvet Cave UNESCO World Heritage List
09 Jun 2014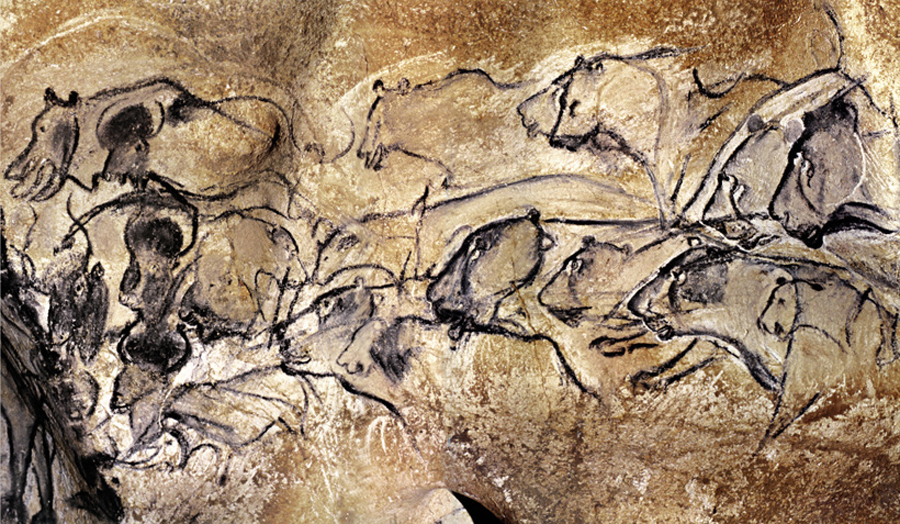 World Heritage Committee to meet in Doha from 15 to 25 June
The World Heritage Committee will consider the inscription of 40 sites on UNESCO's World Heritage List when it meets in Doha (Qatar) from 15 to 25 June under the chair of Sheikha Al Mayassa Bint Hamad Bin Khalifa Al Thani.
As part of an initiative led by the Ardeche Local Council, the Rhone-Alpes Region and the Association des Amis de la grotte Chauvet Pont-d'Arc, the French Government has submitted an application for the Chauvet Pont-d'Arc cave to be listed as a UNESCO world heritage site. A decision is expected in the summer of 2014.
The following nominations by States Parties to the World Heritage List are expected be examined during the session, but some countries may withdraw some nominations before the meeting:
Natural sites
Okavango Delta (Botswana), South China Karst (Phase II) (China), Stevns Klint (Denmark), Wadden Sea (Denmark and Germany), Tectono-volcanic Ensemble of the Chaine des Puys and Limagne Fault (France), Great Himalayan National Park (India), Mt. Hamiguitan Range Wildlife Sanctuary (Philippines), Bialowieza Forest (Mexico), Trang An Landscape Complex (Viet Nam).
Cultural sites
Qhapaq Nan, Andean Road System (Argentina, Bolivia, Chile, Colombia, Ecuador, Peru), The Grand Canal (China), Precolumbian Chiefdom Settlements with Stone Spheres of the Diquis (Costa Rica), Sites of Great Moravia: The Slavonic Fortified Settlement at Mikulčice and the Church of St Margaret of Antioch at Kopčany (Czech Republic, Slovakia), Decorated Cave of Pont d'Arc, known as Grotte Chauvet-Pont d'Arc, Ardeche (France), Carolingian Westwork and Civitas Corvey (Germany), Tongo-Tengzuk Tallensi Cultural Landscape (Ghana), Rani-ki-Vav (The Queen's Stepwell) at Patan, Gujarat (India), Sharhr-I Sokhta (Iran), Erbil Citadel (Iraq), Caves of Maresha and Bet-Guvrin in the Judean Lowlands as a Microcosm of the Land of the Caves (Israel), The Vineyard Landscape of Piedmont: Langhe-Roero and Monferrato (Italy), Tomioka Silk Mill and Related Sites (Japan), Silk Roads: Initial Section of the Silk Roads, the Routes Network of Tian-shan Corridor (Kyrgyzstan, China and Kazakhstan), Mount Mulanje Cultural Landscape (Malawi), Pyu Ancient Cities (Myanmar), Van Nellefabriek (Netherlands), Namhansanseong (Republic of Korea), Bolgar Historical and Archaeological Complex (Russian Federation), Historic Jeddah, the Gate to Makkah (Saudi Arabia), Cultural Landscape of Valle Salado de Anana (Spain), Jaen Cathedral (Extension of the "Renaissance Monumental Ensemble of Ubeda and Baeza") (Spain), Silk Roads: Penjikent-Samarkand-Poykent Corridor, (Tajikistan and Uzbekistan), Bursa and Cumalikizik: the Birth of the Ottoman Empire (Turkey), Pergamon and its Multi-Layered Cultural Landscape (Turkey), Khor Dubai (Dubai Creek) (United Arab Emirates), Monumental Earthworks of Poverty Point (United States of America), Barotse Cultural Landscape (Zambia).
COMMENTS