BRADSHAW FOUNDATION - LATEST NEWS
Rock art discovered in Tamil Nadu
05 Aug 2014
Prehistoric rock paintings have been discovered in southern India at Kudumianmalai.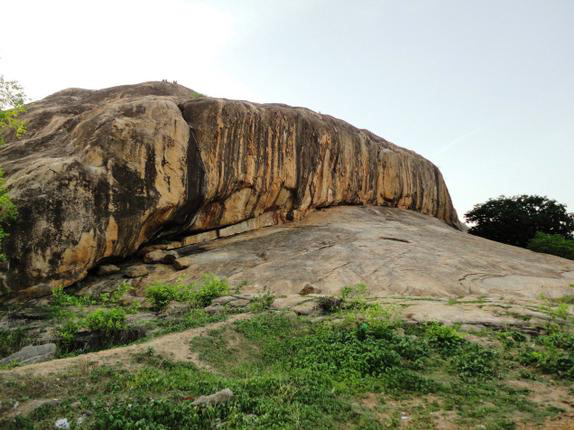 The site, located in the Pudukottai district of Tamil Nadu, has 20 groups of paintings. Researchers, including Dr. Raja Mohamad of the Pudukkottai Historical and Cultural Research Centre, believe they are between 4,000 and 5,000 years old.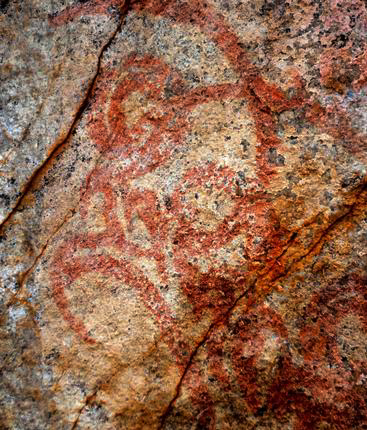 Kudumianmalai and the surrounding area has been studied extensively; it is an area rich in historical antiquarian remains such as the Tamil Brahmi inscription of the 3rd century AD, rock beds of Jain monks, the cave temple of the Pandyas, musical inscriptions of from the 9th century A.D, and temples built by Vijayanagar kings. The discovery of rock art confirms the posterity of human activity in this area.
The paintings, made with natural pigment and varying in colour from red , yellow and black , are found on the eastern rock face about 10 metres off the ground. The images are anthropomorphic and zoomorphic, and there are depictions of flora. There is evidence of image deterioration and graffiti.
Dr. Raja Mohamad observes that these paintings resemble the style of the rock art found throughout Tamil Nadu such as Alampadi in Villupuram and Sirumalai in Dindigal.
For our India Rock Art Archive click here:
http://www.bradshawfoundation.com/india/index.php
Extract courtesy of The Hindu, Syed Muthahar Saqaf.
COMMENTS