BRADSHAW FOUNDATION - LATEST NEWS
UK Archaeologists losing important Neanderthal site
19 Nov 2014
Archaeologist Dr Wenban-Smith, from the University of Southampton, and his team are working in a race against time to save important Palaeolithic remains at the famous Neanderthal site of Baker's Hole at Ebbsfleet in Kent.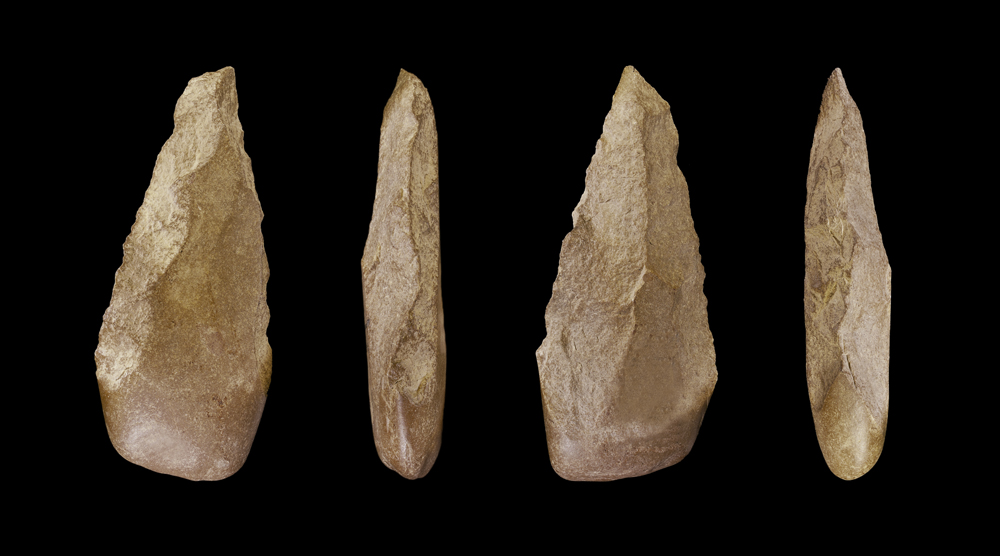 Baker's Hole is Britain's foremost location for evidence dating back to the time when Britain was being colonised by early Neanderthals, some 250,000 years ago. The archaeological site is in a former chalk quarry, and has been described as a Mousterian factory; large Levallois cores and flakes representing the discarded remains of production on a considerable scale of stone hand axe tools. Many of the finds are now in the British Museum.
However, this important archaeological site, supported by English Heritage, appears to be in jeopardy, due to erosion (animal burrows and plant roots) and economic development. The latest excavations led by Dr Wenban-Smith are an attempt to overcome this, and the paleo-environmental remains are providing essential information about the environment early Neanderthals lived in; climate, flora, fauna and dating.
Dr Wenban-Smith believes that there remains only two years to examine the area and implement a new management plan to ensure its survival, before erosion and damage destroy it. Given that Levallois stone tools, mammoth teeth and other fossils such as giant deer, bear and lion have been excavated at Baker's Hole, the urgency is clear.
The reason for this current predicament, chiefly, is that Baker's Hole is one of the very few non-cave Palaeolithic sites. Furthermore, economic development in the area is encroaching.
Discover more about the Neanderthal, stone tools and human evolution in our ORIGINS section:
http://www.bradshawfoundation.com/origins/homo_neanderthalensis.php
COMMENTS