BRADSHAW FOUNDATION - LATEST NEWS
Archaeological dig on Lewis in Scotland
23 Oct 2014
The BBC is reporting on Bronze Age pottery found in an archaeological dig on Lewis, in the Outer Hebrides, Scotland.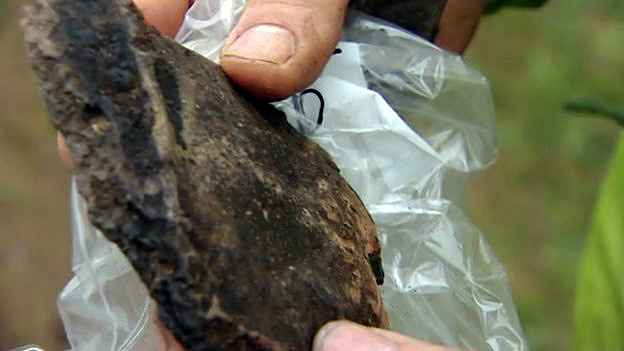 Archaeologists initially believed the pottery was from the Iron Age but now research is pointing to an earlier date.
The site, on the eastern side of Lewis in the Point area, is revealing what is now believed to be Bronze Age pottery, such as the saddle quern used for grinding corn, dating from 1500 to 1000 BC. Further artefacts have been recovered.
This work adds to the rich and varied prehistoric picture emerging from Lewis. Perhaps most notable are the Callanish Stones located on the west coast, an arrangement of standing stones placed in a cruciform pattern with a central stone circle. They were erected in the late Neolithic era, between 2900 and 2600 BC, and were probably a focus for ritual activity during the Bronze Age. After the initial erection of the stones, a small chambered tomb was constructed in the eastern part of the stone circle. The many pottery fragments found indicate that the tomb was used for several centuries, and will provide clues for the current excavations.
To view the British Isles Prehistory Archive:
http://www.bradshawfoundation.com/british_isles_prehistory_archive/index.php
COMMENTS