BRADSHAW FOUNDATION - LATEST NEWS
The Great Murals of Baja California
02 Mar 2015

The Great Murals of Baja California; the explorer, author and photographer Harry W. Crosby discovers and documents the region's rock art and prehistoric paintings of humans, animals and symbols.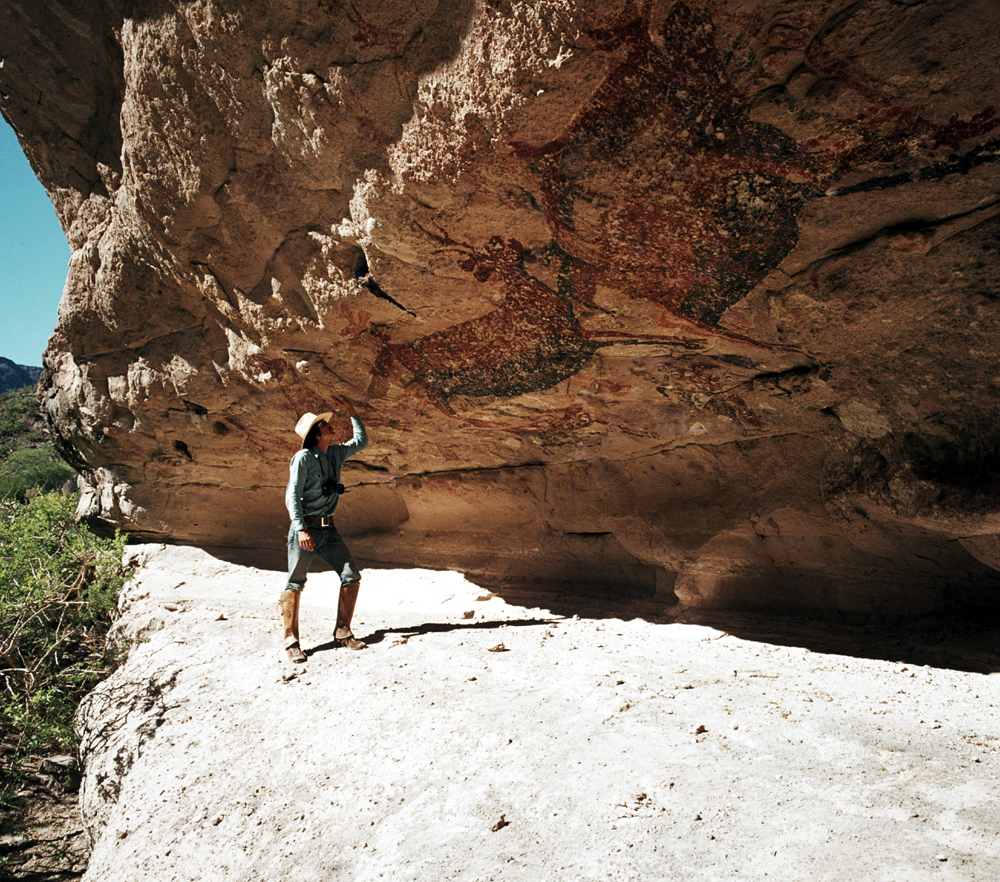 In the sierras of central Baja California, hidden in most forbidding terrain, thousands of brilliant paintings survive in caves and shelters. Here a prehistoric people created giant images, heroic assemblages of men and animals. The Painters' time passed, they laid down their brushes and disappeared, their art was lost to sight, and their existence was reduced to the breath of a legend.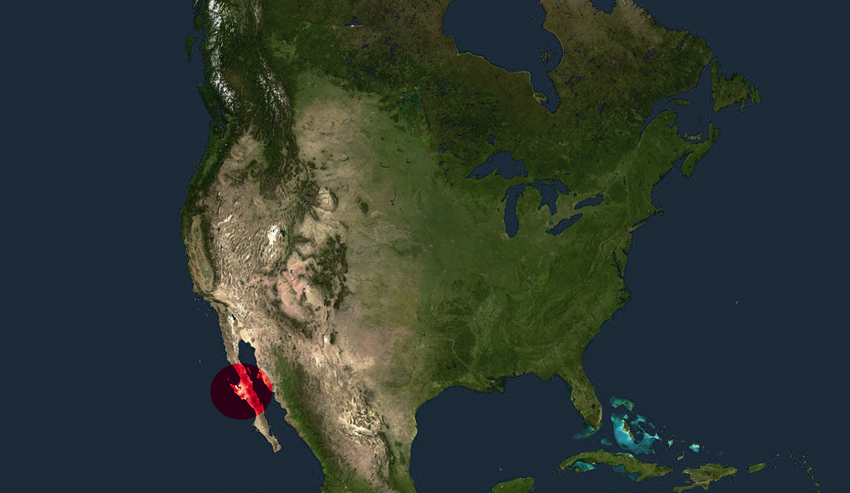 This legend was given new life by one person in particular; the explorer, author and photographer Harry W. Crosby. Expeditions on horse-back in the 1960's and 1970's with local guides led to his publication The Cave Paintings of Baja California - Discovering the Great Murals of an Unknown People, Sunbelt Publications, 1997. And it is this book that led to our section on the rock art of Baja California.
The Great Mural Rock Art of Baja California consists of prehistoric paintings of humans and other animals, often larger than life-size, on the walls and ceilings of natural rock shelters. They are protected under UNESCO World Heritage status.
The rock art may be either monochrome or polychrome. Red and black were the colors most frequently used, but white, pink, orange, and green also occur.
The most common figures are humans and deer, but a variety of other animals, such as rabbits, bighorn sheep, birds, fish, and snakes are also represented. The human images often include stylized headdresses. Many of the images are overlain with depictions of projectiles, presumably arrows or atlatl darts.
The images are essentially silhouettes, without representational details inside their outlines. Instead, geometrical patterns such as stripes or bands of different colors are used. Overpainting is very common.
And the artists? The Great Murals lie within the ethnohistoric territory of the Cochim, and they have been commonly linked with the late prehistoric Comond Complex. Archaeological research is adding to the full story behind the rock art; recent radiocarbon studies, both on materials recovered from archaeological deposits in the rock shelters and on materials in the paintings themselves, have suggested that the Great Murals may be 7,500 years old. As with all rock art, the purpose remains a matter of speculation; hunting magic, warfare, shamanic trace, or perhaps ancestor veneration.
Visit the Great Murals of Baja California in our American Rock Art Archive:
http://www.bradshawfoundation.com/baja/index.php
COMMENTS