BRADSHAW FOUNDATION - LATEST NEWS
What and Why is Paleolithic Art?
17 May 2016
What is Paleolithic Art? Cave paintings and the dawn of human creativity is one of the latest publications by Jean Clottes.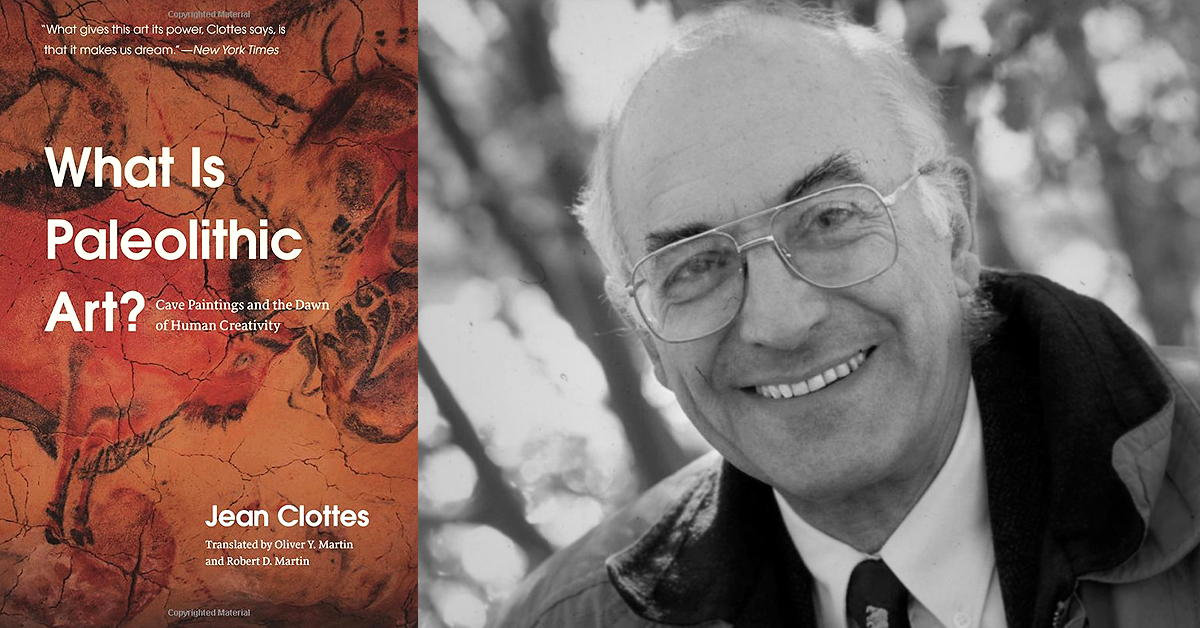 A recent review by Steven Mithen, 'The shadows on the wall': Watching a great mind decode cave art is a rare joy' in the New Scientist (14 May 2016) captures the aim of the book, as well as pointing out a fundamental observation:
'JEAN CLOTTES has been looking at and thinking about the cave paintings of ice age Europe for almost half a century. I can't imagine anyone has a greater knowledge about the paintings, carvings, sculptures and their associated archaeology than this great prehistorian. It's not just greater knowledge, but an emotional response: I've seen tears come into his eyes as he was describing a painting that he must have seen and talked about many times before, and that still tugged at his heart as much as his brain. Clottes's enormous depth of learning and affection emanate from every page of this book, originally published as Pourquoi l'art prehistorique?'
'The presumably deliberate mistranslation of the French title by the publishers into What is Paleolithic Art? is misleading to the reader and does Clottes a disservice. Within the first few pages Clottes is quite clear that his intention is to address the 'why' not the 'what' about cave art. Indeed, the book assumes that the reader already has a grasp of what the art is about.'
'The book....rests on almost half a century of looking and learning by Clottes and concludes with the modesty only great minds possess: "At the end of the day, if we have only very few certainties, by exercising caution and building on what is known and what is probable, I feel that we are able to approach these distant hunters of the Paleolithic with somewhat greater success."
What is Paleolithic Art? Cave paintings and the dawn of human creativity
by Jean Clottes, translated by Oliver Y. Martin and Robert D. Martin,
University of Chicago Press.
Steven Mithen is professor of archaeology at the University of Reading, UK. He has published After the Ice: A Global Human History 20,000 - 5,000 BC
http://www.bradshawfoundation.com/books/after_the_ice.php
Purchase What is Paleolithic Art? online:
https://www.amazon.co.uk/What-Paleolithic-Art-Paintings-Creativity/dp/022626663X/ref=sr_1_fkmr0_1?s=books&ie=UTF8&qid=1461317258&sr=1-1-fkmr0&keywords=What+Is+Paleolithic+Art%3F%3A+Cave+Paintings+and+the+Dawn+of+Human+Creativity+JEAN+CLOTTES+%28TRANSLATED+BY+OLIVER+Y.+MARTIN+AND+ROBERT+D.+MARTIN%29+University+of+Chicago+Press%3A+2016.
Visit the France Rock Art Archive:
http://www.bradshawfoundation.com/france/index.php
COMMENTS