BRADSHAW FOUNDATION - LATEST NEWS
Australian rock art in great danger
25 Sep 2014
Australian rock art in great danger due to ignorance, lethargy and disinterest.
L'art rupestre australien en grand danger a cause de l'ignorance, de la lethargie et l'indifference.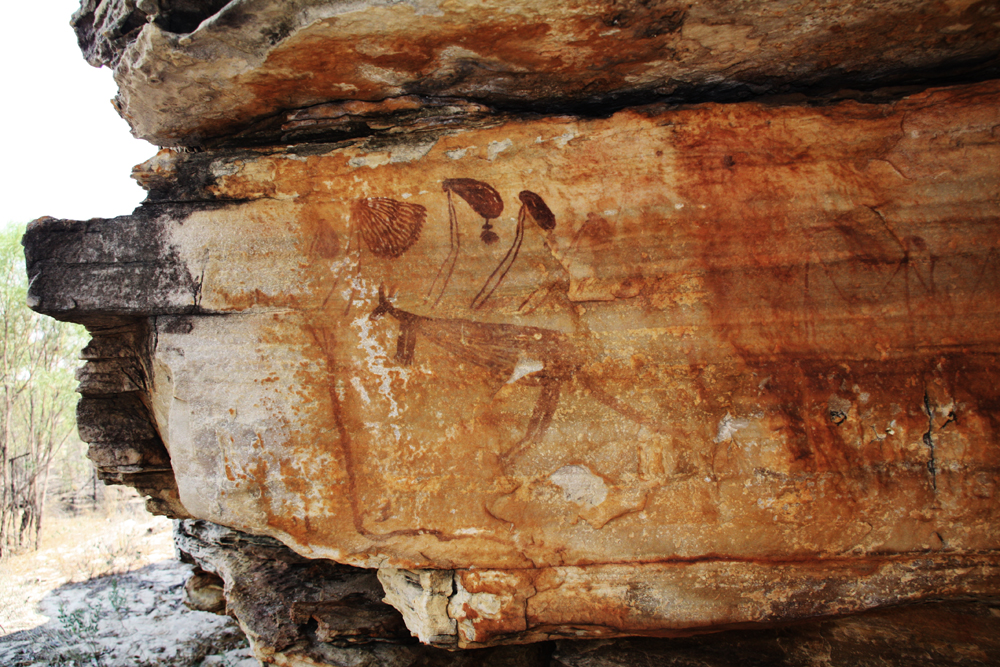 The Foundation recently posted a Latest News story on Australia's rock paintings - some dating back 30,000 years - stating that they may disappear within 50 years. 'Race to protect Australia's rock art' expresses the concerns of Professor Paul Taçon, Chair in Rock Art Research, PERAHU at Griffith University, Australia.
Here is a link to an article reflecting this situation in Le Monde, France:
http://www.lemonde.fr/arts/article/2014/09/19/l-art-rupestre-australien-en-grand-peril-face-a-l-ignorance-la-lethargie-le-desinteret_4490618_1655012.html
COMMENTS