BRADSHAW FOUNDATION - LATEST NEWS
INORA 63 available online
12 Jan 2015
International Newsletter on Rock Art INORA No. 63 - 2012 now available from the iShop.
In association with ICOMOS, IFRAO, ARAPE & French Ministry of Culture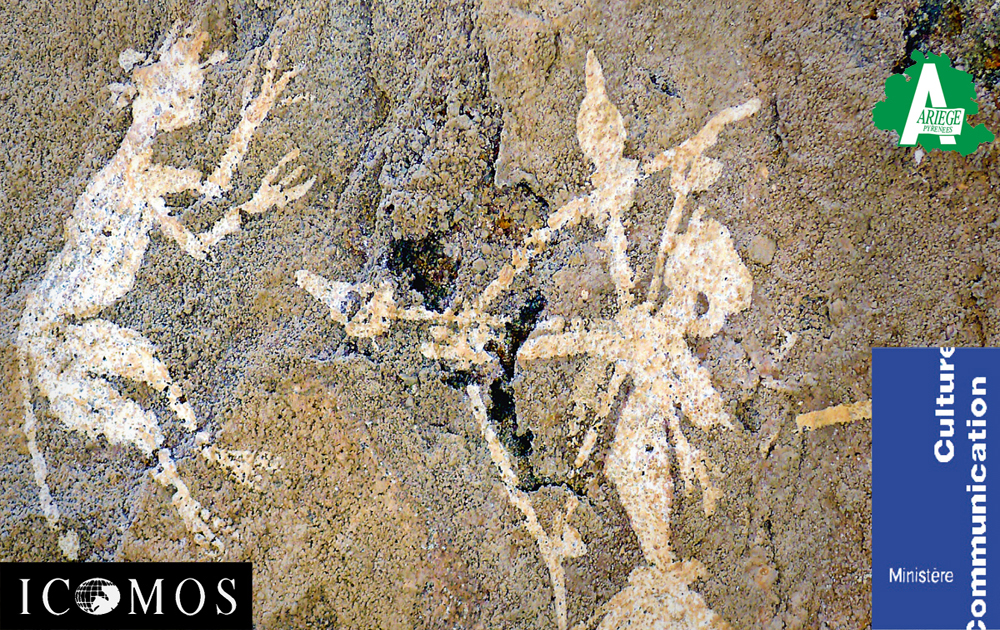 Ceremonial use of Rock Art in Central India
Jean CLOTTES & Meenakshi DUBEY-PATHAK
Present-day use of rock art sites for ceremonies by local traditional populations has become very rare. We have been fortunate to learn about such on-going practices in the Pachmarhi area of Madhya Pradesh in Central India........
Rock Art: Pre-nomination Guidelines to Propose an Inscription on the World Heritage List of UNESCO
ICOMOS (International Council on Monuments and Sites)
Rock art is the most widespread cultural manifestation of humankind. It is present in almost every region of the world; the countless rock-art sites bear witness to its production over more than forty millennia. In this way rock art constitutes one of the basic expressions of human culture and a key element of its cultural heritage. Rock art is a manifestation of human conceptual thought and of the beliefs that are at the heart of traditional societies and have survived over a longer period than any other world artistic tradition.........
The Santa Marta Rock Shelter, Iraquara, Bahia, Brazil
Laure APPELDOORN, Laurence REMACLE, Marcel OTTE
The Santa Marta shelter, in the Iraquara Municipality in the Chapada Diamantina (State of Bahia, Brazil), contains numerous rock paintings in which the subjects appear static. Hands dominate the corpus, followed by anthropomorphic, zoomorphic and geometric motifs. The motifs are arranged according to a logic of horizontality and a composition with a central motif. Their rock support directly dictates relations between it and the representations. These paintings, attributed to the Agreste Tradition, fit into the local and regional rock art........
To purchase INORA from the iShop:
http://www.bradshawfoundation.com/ishop/inora.php
COMMENTS