BRADSHAW FOUNDATION - LATEST NEWS
New Rock Art Guide Book Now Available
13 Dec 2010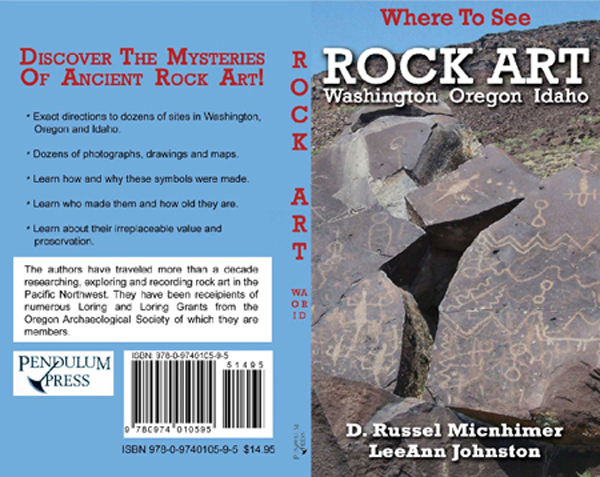 Oregon avocational archaeologists D. Russel Micnhimer and LeeAnn Johnston announce the publication of their new guide book 'Where to See Rock Art Washington Oregon Idaho' by Pendulum Press.
It contains general information about various aspects of rock art and specific information about where rock art can be seen in museums, visitor centers, state parks and public lands in Washington, Oregon and Idaho.
Photographs, line drawings and a brief description give readers an idea of what they will find at 39 locations in the three states. The authors are members of the Oregon Archaeological Society and have received numerous Loring & Loring Grants from that organization in support of their on going research and website www.oregonrockart.com.
The table of contents make it easy to access the information in this 147 page paperback.
Available directly from Russel Micnhimer, P. O. Box 1653, Prineville, OR 97754. $14.95 + $4.00 S&H (USPS). For more information email TalkingEarth@hotmail.com
COMMENTS