BRADSHAW FOUNDATION - LATEST NEWS
Alfonso XII Prize for Excellency
30 Jun 2011
The Alfonso XII Prize for Excellency regarding the Subterranean World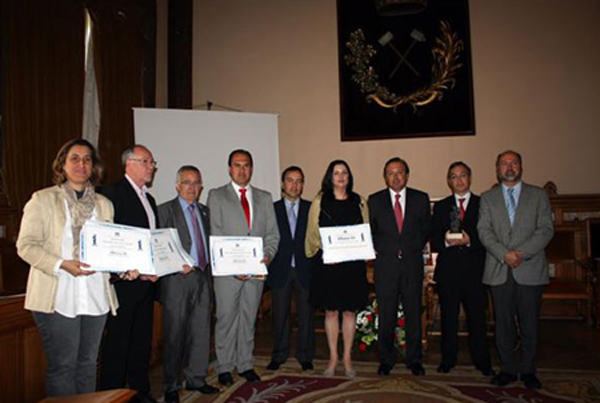 Dr. Jean Clottes has notified the Foundation that the first Alfonso XII Prize was attributed on 28 April 2011 to the Consejeria de Cultura, Turismo y Deportes of the Cantabrian Government (Spain) by an international Jury convened in Madrid by the Asociacion de Cuevas Turisticas Espanolas (ACTE). The Prize was bestowed unanimously. It is meant to reward excellence regarding the subterraneous world for research, preservation, development and diffusion of knowledge. Candidacies were not limited to Spain.
The Consejeria de Cultura was thus distinguished because of their action in favour of caves, be they natural (El Soplao) or prehistoric. We must remember that in 2008, UNESCO put 17 painted caves of the Cantabrian coast on its World Heritage List, as an extension of the protection granted to Altamira a long time ago.
The prize was given to the recipient in a solemn ceremony held at the School for Mining Engineers in Madrid on 9 May 2011. It consists of a Diploma and an original bronze sculpture, especially created for the Prize by sculptor Claudi Pastor Lamote de Grignon.
For more information http://www.cuevasturisticas.es
COMMENTS