BRADSHAW FOUNDATION - LATEST NEWS
Capturing the Rain Animal
13 Mar 2015
Capturing the Rain Animal: an important mythological and symbolic aspect of the rock art of the San in the Drakensberg Mountains in southern Africa.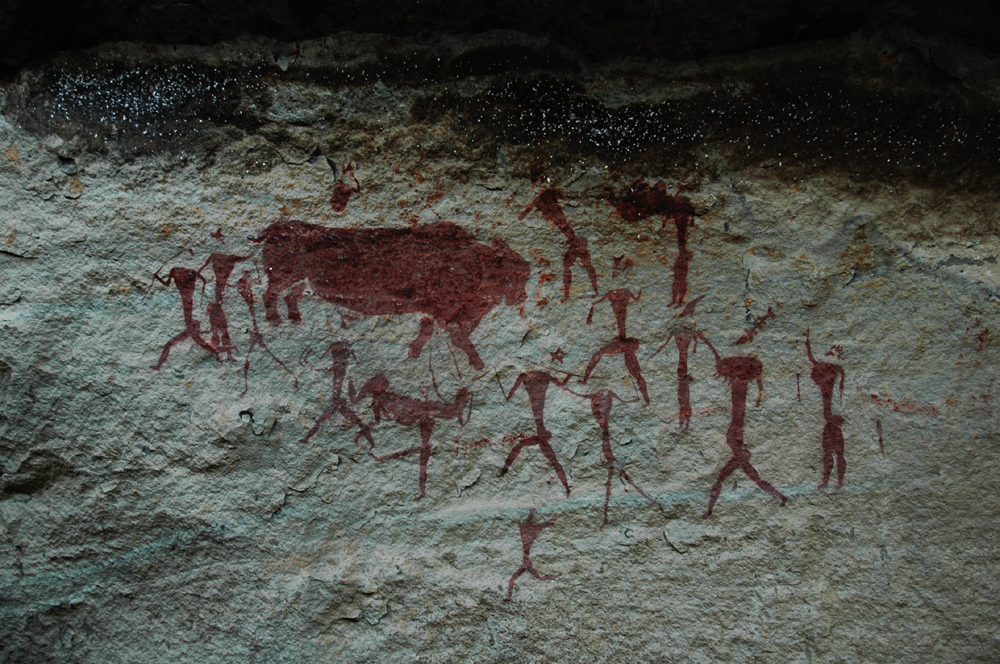 Bamboo Hollow San rock art site, Drakensberg.
With more than 500,000 rock art sites, Africa is the world's greatest repository of ancient rock art. Of Africa's many rock art traditions, the San - or Bushman - rock art of the Drakensberg Mountains in southern Africa is one of the finest. Some of its images have details only the width of a hair and its delicate shaded colours fade seamlessly from white through pink to dark red.
For decades researchers believed that San rock paintings were simply a record of daily life or a primitive form of hunting magic. But by linking specific San beliefs to recurrent features in the art, researchers such as Patricia Vinnicombe and David Lewis-Williams managed to crack the fundamental codes underlying San rock art, revealing a complex and sophisticated form of symbolic art.
One aspect of this is capturing the rain animal.
Rain-making was one of the San shamans' most important tasks. The southern San thought of the rain as an animal. A male rain-animal, or rain-bull, was associated with the frightening thunderstorm that bellowed, stirred up the dust, and sometimes killed people with its lightning. The female rain animal was associated with soft, soaking rains. For the San, rain was life. When it fell, tubers that had lain hidden beneath the parched land sprang up, and the veld was renewed. Then antelope were attracted to the new grass and bushes.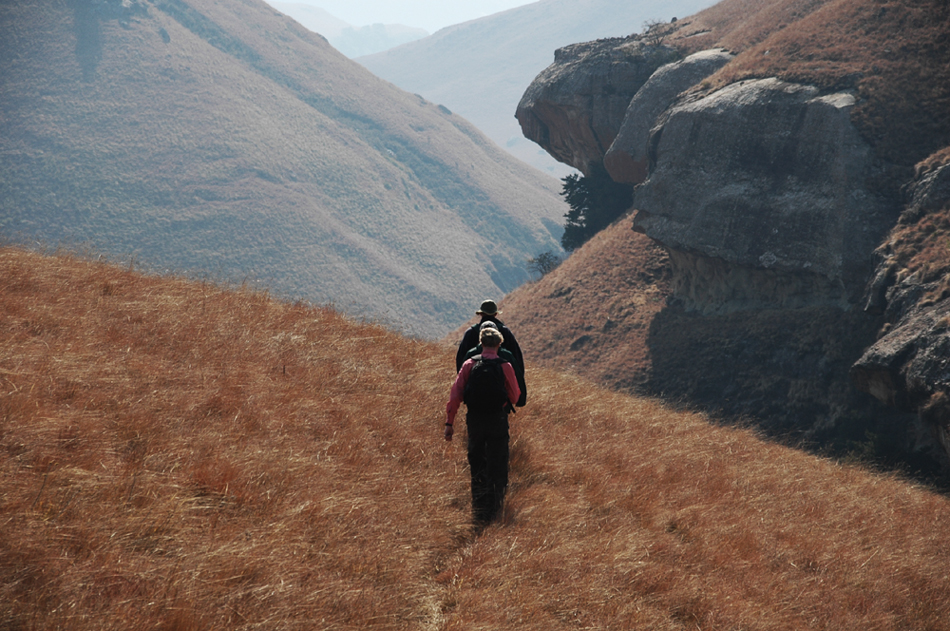 Columns of falling rain were called the rain's legs, while wisps of cloud were known as the rain's hair; mist was said to be rain's breath.
When the San did a rain dance they would go into a trance to capture one of these animals. In their trance they would kill it, and its blood and milk became the rain.
Members of the Foundation visited this painting at Bamboo Hollow with Dr. Ben Smith.
Visit the Rock Art Archive of South Africa:
http://www.bradshawfoundation.com/south_africa/index.php
Read more about the themes of San rock art in J.D. Lewis-Williams publication 'San Rock Art'
http://www.bradshawfoundation.com/books/san_rock_art.php
COMMENTS