BRADSHAW FOUNDATION - LATEST NEWS
Petroglyphs stolen in California
25 Apr 2013
Petroglyphs approximately 3,500 years old in California have been vandalised and removed. The site is situated along cliffs of the Eastern Sierra Volcanic Tableland near the California-Nevada border, approximately 15 miles north of Bishop, California.
Reports state that five petroglyphs were targeted by sawing and prying; four removed and one left badly damaged. The perpetrators went to great lengths - generators, ladders and power tools - to remove the carvings. Presumably they will attempt to sell the stone artifacts. The incident is being investigated by archaeologist Greg Haverstock, Bureau of Land Management, along with members of the Paiute tribe.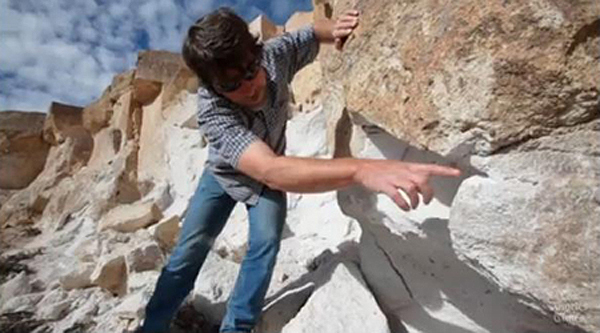 The area itself, listed on the National Register of Historic Places and situated on public land, has numerous carvings, depicting geometric symbols, animals and human figures. The petroglyphs are an example of 'Great Basin' rock art.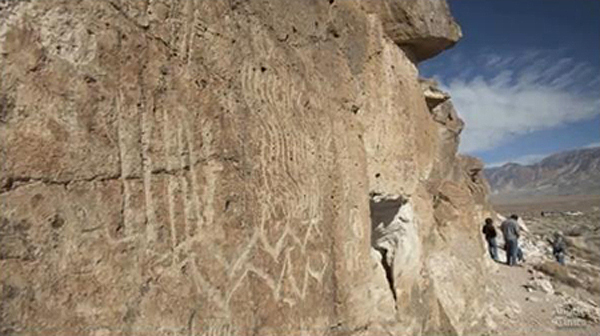 This shocking development has inadvertently placed a price on ancient rock art.
COMMENTS