BRADSHAW FOUNDATION - LATEST NEWS
Rock Paintings on Mount Latmos
17 Mar 2016
An article from ANTALYA Dogan News Agency - Quarry workers 'erasing history' in Antalya with soap, sponge - reports on the potential peril facing the prehistoric rock paintings on Mount Latmos.
At an annual conference organized by the Antalya Chamber of Industrialists and Businessmen (ANSIAD), archaeologist Professor Havva Iskan Isik reported that companies involved in the stone quarries have been given permission to mine Mount Latmos, and that workers are 'trying to erase historical paintings dating back 6,000 years in order to facilitate mining.
Mediterranean University academic Isik stated that the hundreds of ancient rock paintings depicting spring feasts and wedding ceremonies, first discovered by German archaeologist Anneliese Peshlow-Bindokat near the shore of Bafa Lake, could mean a loss of heritage.
'Those who are working in these quarries are destroying these paintings with soap, sponge and emery in order to remove the restrictions brought about by the 'archaeological site' status.'
https://t.co/eIUM8RPiYi quarry work endangering #prehistoric #art in #Turkey pic.twitter.com/yhFyMC8aPE

— Bradshaw Foundation (@BradshawFND) March 17, 2016
Anneliese Peshlow-Bindokat discovered the rock paintings on Mount Latmos, also known as the Besparmak Mountain, in 1949. They are considered the most important prehistoric archaeological findings discovered in recent years in Anatolia. The rock paintings date back to the late Neolithic Age and the Chalcolithic Age.
Isik also spoke about ongoing excavations at Yarimburgaz near Istanbul, with settlements from 400 B.C. being discovered, revealing important clues about the prehistory in this region.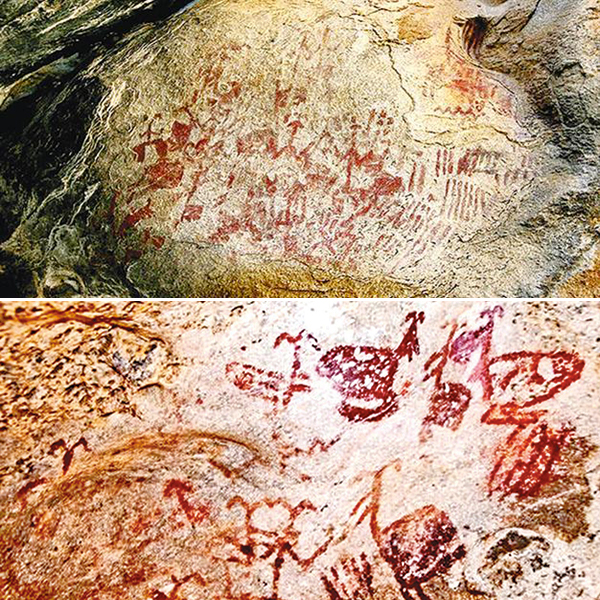 .
COMMENTS