BRADSHAW FOUNDATION - LATEST NEWS
Interpreting the White Lady of Brandberg
Friday June 2017
A lesson in misinterpretation; the White Lady painting is famous for many reasons, one of which is wrong.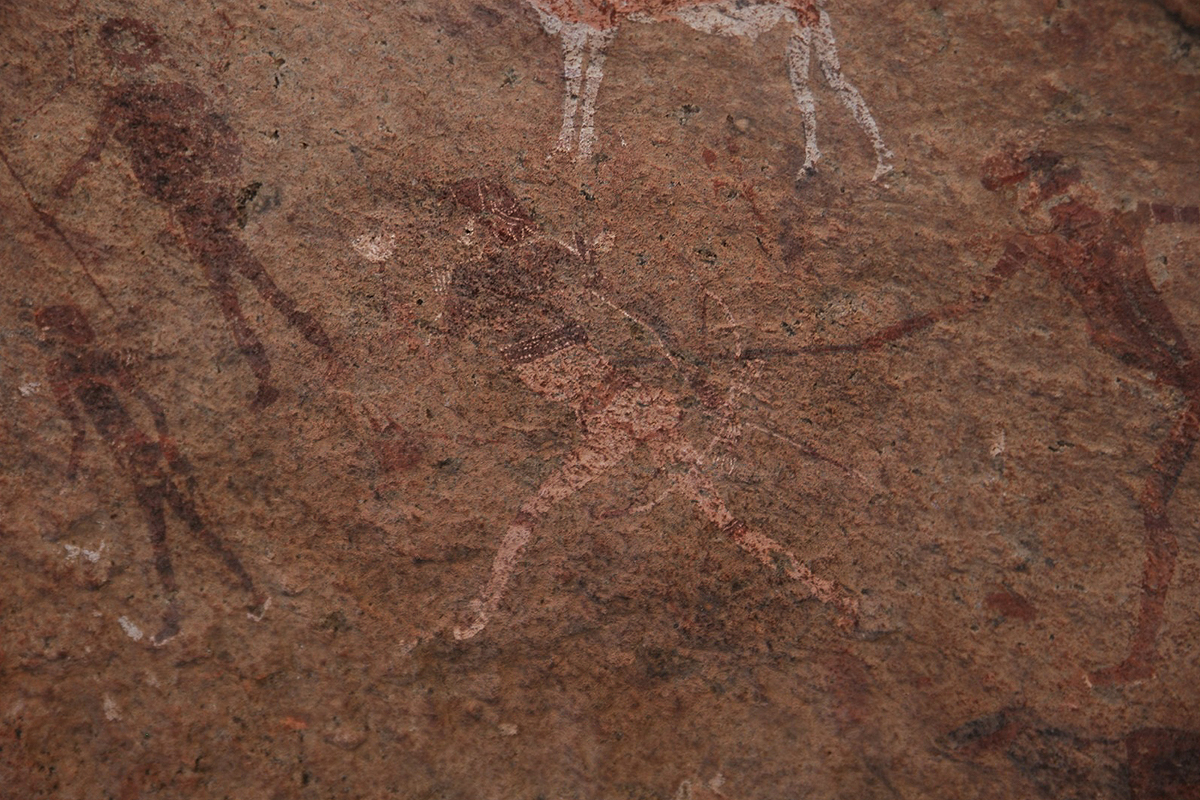 In 1917 a German geologist named Reinhardt Maack was exploring the Brandberg. Stopping for the night, he took refuge in a rock shelter. In the morning he awoke to a painted panel above him; clearly impressed by the art he made a rough sketch of the decorated panel.
Interpreting the White Lady of Brandberg (and how not to)https://t.co/bb3kADDtWw #Namibia #RockArt #archaeology pic.twitter.com/HOen9pcSmQ

— Bradshaw Foundation (@BradshawFND) June 9, 2017
Sketch of the panel made by Reinhardt Maack.
The next character in the story appeared in 1929; Abbe Henri Breuil, the leading French prehistorian, visited South Africa where he was able to examine the ethnographic collections in the Anthropology Department, University of the Witwatersrand. Here he saw Maack's sketch.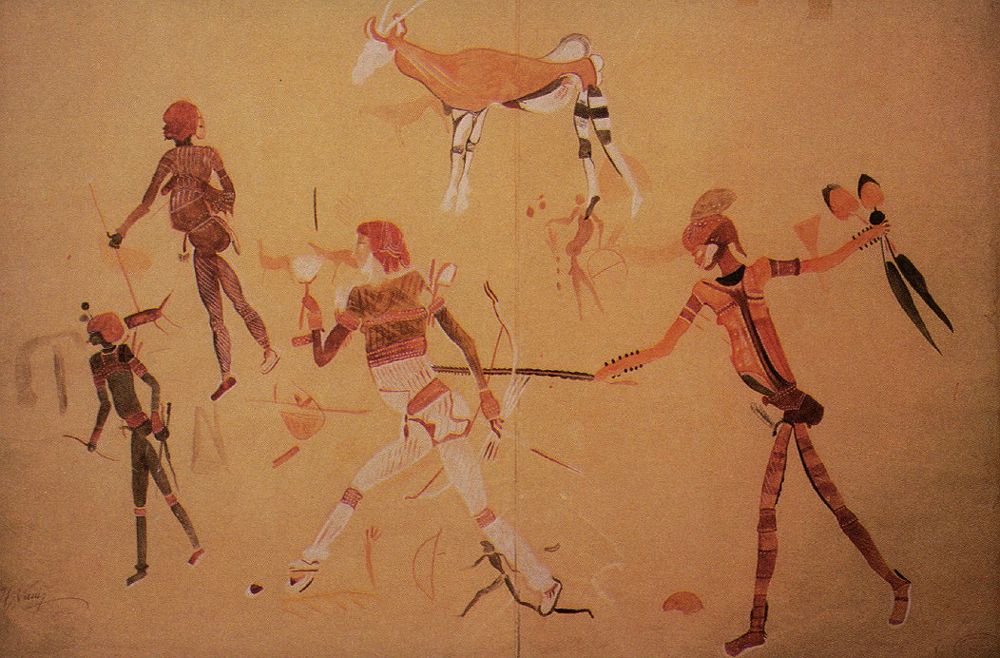 Sketch of the panel made by Abbe Henri Breuil.
In 1947 the Abbe was finally able to visit the decorated panel. He too made copies of the painted images in the shelter. Based on his observations, and encouraged by his associate Mary Boyle, he declared that the central figure was a depiction of a graceful young woman of Minoan or Cretan origin, whose presence was explained by an ancient Mediterranean visit to this southerly realm of Africa.
Academics and members of the public agreed: the legend of the White Lady of the Brandberg was born. Today researchers agree that the White Lady is in fact a male figure. Both Maack and the Abbe had not noticed the figure's penis. Researchers have also dismissed any European connection. David Lewis-Williams states that 'she remains a symbol of white influence and domination'; in order to understand why the Abbe's identification was so eagerly accepted, he focuses on the 'role that stereotypes of the San (Bushmen) have played in the formation of colonial conceptions of southern Africa's past. When people view rock paintings or copies of them, they bring with them a load of cultural baggage and prejudice; almost inevitably, they find in the art confirmation for those prejudices'.
For several decades since, however, very extensive research has led to a far greater understanding of southern African rock art and the people who made it.
http://www.bradshawfoundation.com/news/cave_art_paintings.php?id=White-Lady-of-Brandberg
COMMENTS