BRADSHAW FOUNDATION - LATEST NEWS
Hominid ancestors recreated
09 Aug 2014
The Museum of Human Evolution of Burgos in Spain is exhibiting a new sculpture that represents Homo Antecessor, created by the French paleo-artist, Elizabeth Daynes.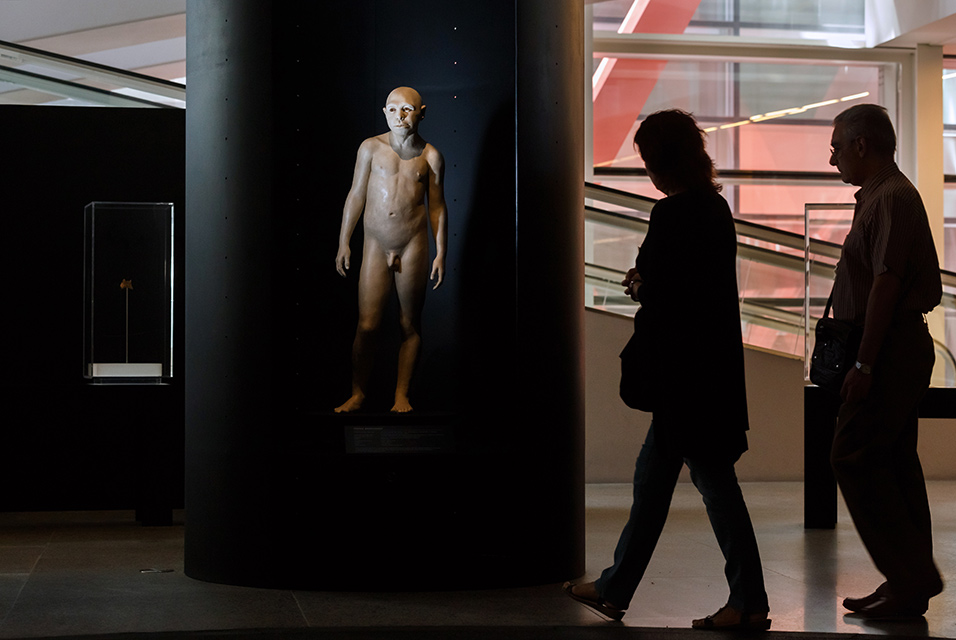 The sculpture is one of 10 exhibits by Elizabeth Daynes that represent human evolution, now on exhibit in the Hominid Gallery of the Museum. The exhibition marks the 20th anniversary of the discovery of the Homo antecessor in the Gran Dolina de la Trinchera de la Sierra de Atapuerca site by Aurora Martin, MEH coordinator.
In collaboration with archaeologists, the artist's depiction of Homo Antecessor represents the earliest settlers of Europe. This collaboration allows her to make sculptures of significant realism without losing the scientific accuracy. The sculpture of the antecessor's head is based on the jawbone ATD6-69, which belonged to a boy or girl of approximately 10 years, as well as a frontal bone and a mandible. The research revealed that the face was similar to ours - Homo sapaiens - and gave clues as to the stature, robustness, characteristics of its extremities, and the cranium's shape.
http://www.bradshawfoundation.com/origins/homo_antecessor.php
http://www.museoevolucionhumana.com/
Image AFP PHOTO / CESAR MANSO
COMMENTS