BRADSHAW FOUNDATION - LATEST NEWS
The 18th Biennial Meeting of the Palaeontological Society of Southern Africa
11 Jul 2014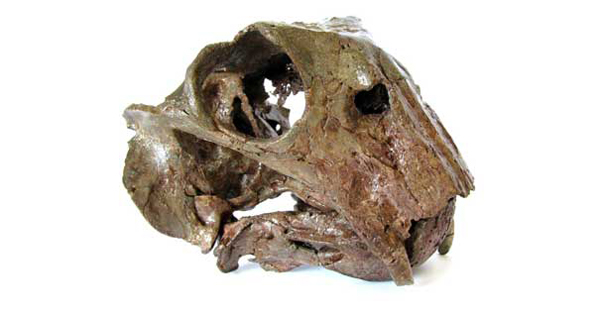 The Palaeontological Society of Southern Africa was founded in 1979, the PSSA is organized exclusively for educational and scientific purposes. The object of the Society is to advance the science of palaeontology in Southern Africa, to serve the common interests and facilitate the cooperation of all persons concerned with the study of evolution, comparative anatomy and taxonomy.
The 18th Biennial Meeting of the Palaeontological Society of Southern Africa, PSSA 2014 takes place this weekend and is hosted by the Evolutionary Studies Institute at the University of the Witwatersrand. It is the largest assembly of professional and amateur palaeontologists in southern Africa.
Esteemed Nasa scientist, Dr Kevin Hand will present a talk titled 'Bringing Two Worlds Together: How Earth's Past and Present Help Us Search for Life on Other Planets'. Dr Kevin Hand eminent researcher in the field of astrobiology.
Hosted by the Evolutionary Studies Institute at Wits University the Conference is also open to the media and the the four-day meeting attracts some of the greatest minds in palaeontology. Conference chairperson, Dr Jonah Choiniere from Wits University commented "More than 100 local and international scientists will participate in this Conference that will consist of four special symposia, three focusing on the interplay between organism and their changing environment throughout Earth's history, and one focusing on the use of palaeontology in education".
Another highlights is a talk on a new interactive digital map that highlights areas of paleontological sensitivity in South Africa.
The first PSSA Conference took place at the National Museum, Bloemfontein in July 1979; thereafter they were held on a biennial basis at the following venues:
1982 - Pretoria
1984 - Stellenbosch
1986 - Cape Town
1988 - Graaff-Reinet
1990 - Golden Gate National Park
1992 - Johannesburg, BPI - Palaeontology at the University of the Witwatersrand
1994 - Grahamstown - Rhodes University and the Albany Museum
1996 - Stellenbosch - Stellenbosch University
1998 - Windhoek - Namibia, at the Geological Survey Offices
2000 - Pretoria - Transvaal Museum
2002 - Bloemfontein - National Museum
2004 - Johannesburg - University of the Witwatersrand
2006 - Grahamstown - Albany Museum and Rhodes University
2008 - Matjiesfontein, south-western Karoo - Iziko Museums of Cape Town
2010 - Howick, Kwazulu Natal - Natal Museum
2012 - Cape Town - University of Cape Town
The 18th Biennial Meeting of PSSA runs from the 11 - 14 July 2014.
COMMENTS