BRADSHAW FOUNDATION - LATEST NEWS
Symbols in Namibian rock art
01 Jun 2017
Hooves and feet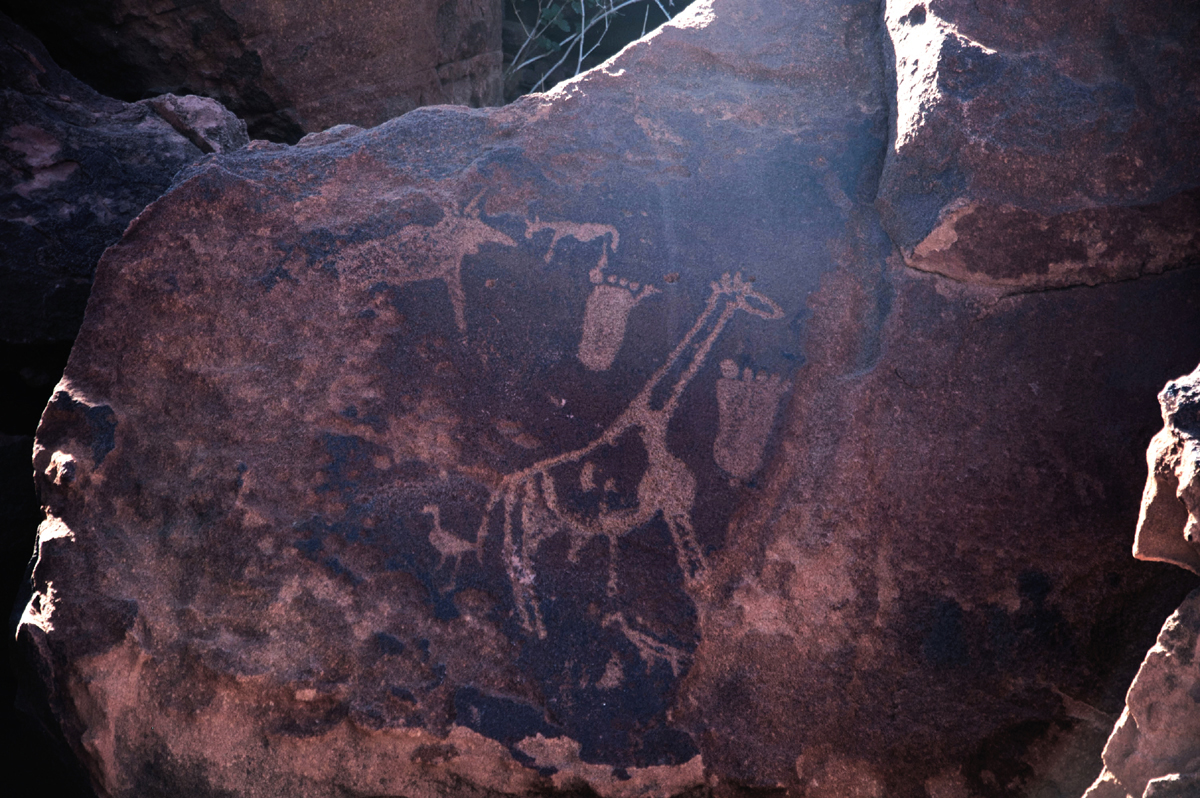 Engravings of human footprints and animals may depict the moment of transformation from human to spirit animal.
Symbols in Namibian rock art https://t.co/PFsiAF0cKk #Africa #RockArt #archaeology pic.twitter.com/SiCFvnHXcw

— Bradshaw Foundation (@BradshawFND) June 1, 2017
Sometimes the hoof prints of animals are shown with human footprints.
Birds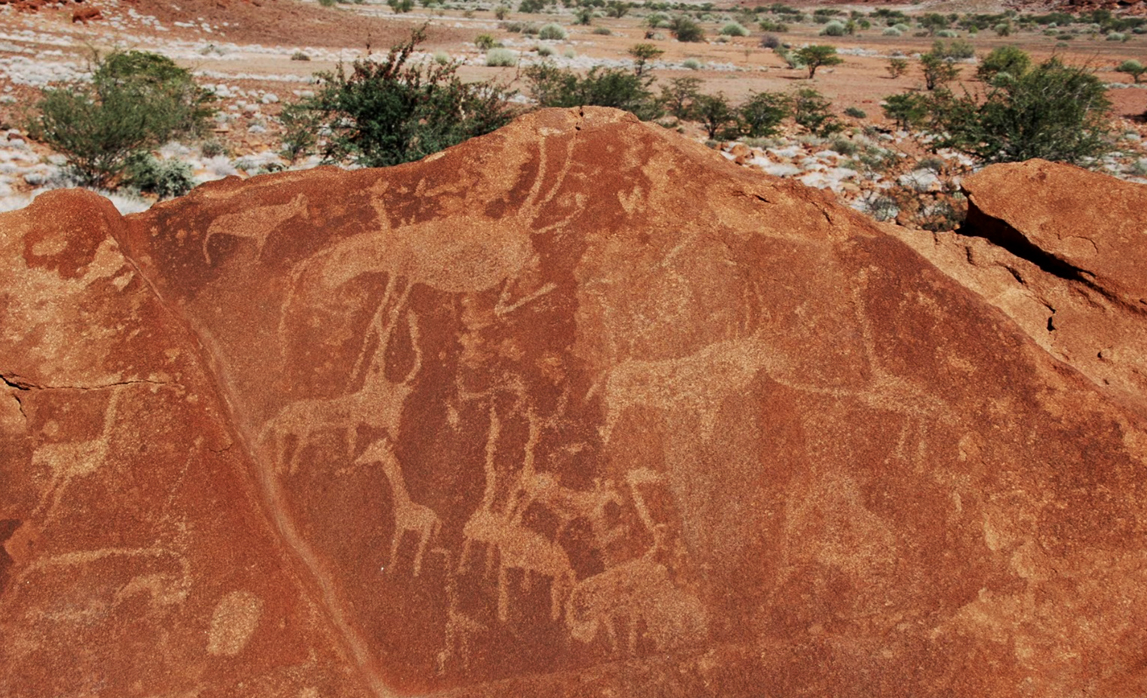 Birds are prominent among the Twyfelfontein engravings, but do not include short-legged species that perch or hop. All the birds shown are species that stride, such as ostriches. The birds are often shown in a line, walking or dancing like people in the typical 'arms back' posture of ritual dance. Such images may represent people transformed into birds.
COMMENTS