BRADSHAW FOUNDATION - LATEST NEWS
Petroglyphs discovered in India
01 Oct 2018
An article by Mayuresh Konnur on BBC Marathi - Prehistoric art hints at lost Indian civilisation - reports on the discovery of rock carvings believed to be tens of thousands of years old in India's western state of Maharashtra.
Archaeologists believe that the rock carvings, or petroglyphs, which are numbered in their thousands in the hilly terrain of the Konkan region of western Maharashtra, may hold clues to a previously unknown civilisation.
Discovery of rock carvings believed to be 1000's of years old in India's western state of Maharashtra https://t.co/QNJLxqutwR #RockArt #archaeology pic.twitter.com/eZhYtPq9QY

— Bradshaw Foundation (@BradshawFND) October 1, 2018
Most of the petroglyphs have been hidden beneath layers of soil, although locals in the area were aware of them and accorded them holy status and playing a part in local folklore.
Article continues below
The carvings themselves depict animals, birds, human figures and geometrical designs. Tejas Garge, director of the Maharashtra state archaeology department, believes they were created around 10,000BC by hunter-gatherer communities.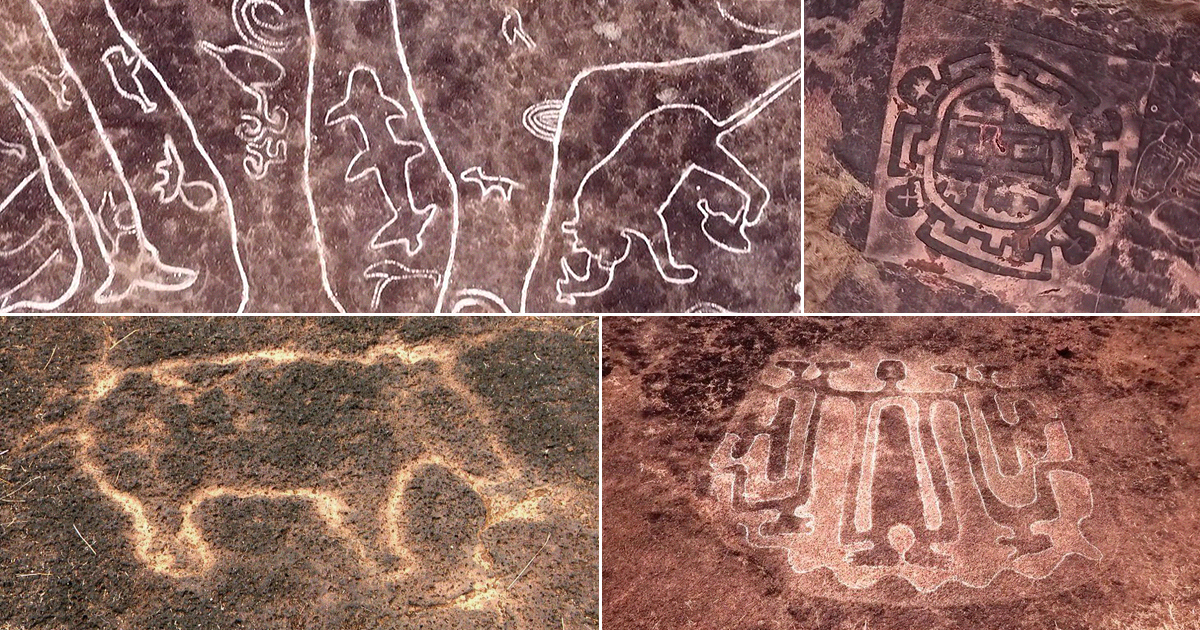 The credit for the discovery goes to a group of explorers led by Sudhir Risbood and Manoj Marathe, who began searching for the carvings in earnest after observing a few in the area. Locals - village elders - helped greatly in locating the concealed petroglyphs. They have begun the process of documenting the rock art. The state government has set aside funds for further study.
Images: BBC Marathi
Visit the India Rock Art Archive:
http://www.bradshawfoundation.com/india/index.php
COMMENTS