BRADSHAW FOUNDATION - LATEST NEWS
More Geoglyphs exposed in Peru
12 Aug 2014
An interesting online article in Science by Rob Quinn - Ancient designs in Peru desert revealed by sandstorms - discusses the recently exposed geoglyphs.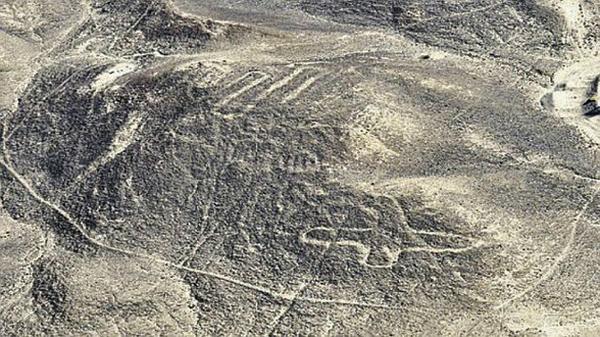 Fresh sandstorms have revealed more of these mysterious designs, known as the Nazca Lines, believed to have been created thousands of years ago. They were discovered by Eduardo Herran Gomez de la Torre, a pilot and researcher, whilst flying over the region. The new geoglyphs include a snake nearly 200 feet long as well as a bird and some llama-like creatures, located near the famous Humming Bird.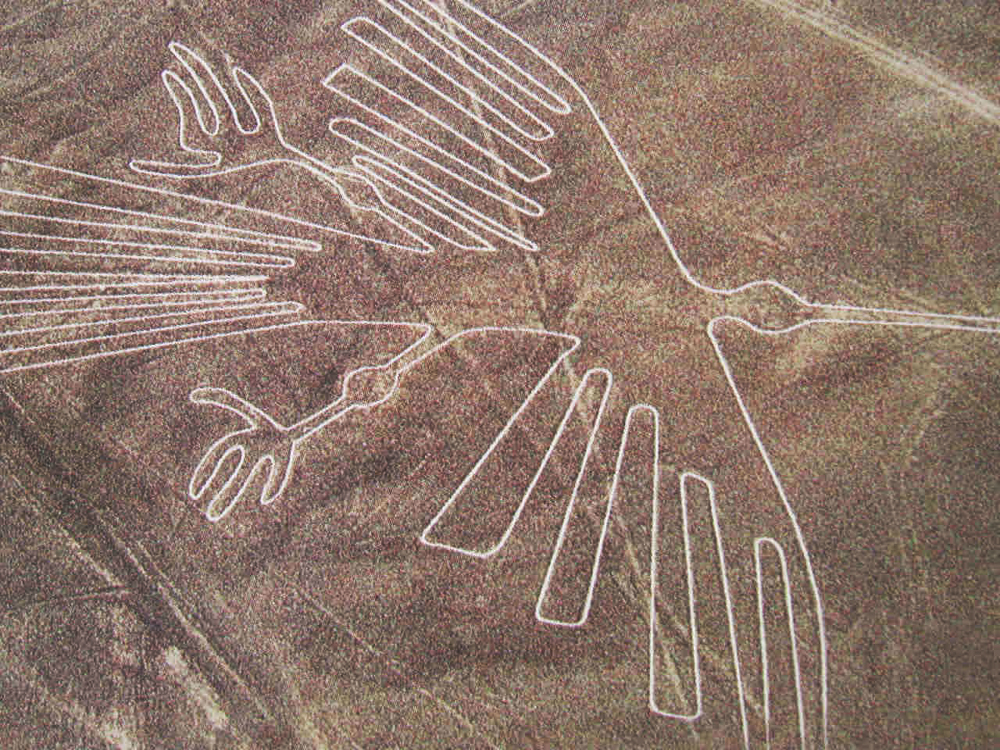 The Nazca Lines, covering an area of approximately 280 square miles, were first spotted in the desert region from the air in 1939, and are described by UNESCO as 'a unique and magnificent artistic achievement that is unrivaled' elsewhere in the prehistoric world. It was designated a UNESCO World Heritage site in 1994. Archaeologists believe they were created by the Nazca people 2,500 years ago. The geoglyphs include lines and geometric shapes as well the animal and plant shapes.
The purpose of the Nazca Lines is unknown. Some believe they had an astronomic ritual purpose, whilst other explanations are more prosaic: the worship of rain and water in a desert region.
Archaeologists are now working to confirm whether the new lines are genuine, and there is an obvious interest in discovering more geoglyphs in this area.
Read more about the rock art of Peru:
http://www.bradshawfoundation.com/peru/index.php
COMMENTS