BRADSHAW FOUNDATION - LATEST NEWS
Neolithic figurine discovered in Turkey
14 Sep 2016
An article by Yildiz Aktas and Hatice Kesgin on aa.com.tr - Neolithic figurine discovered in Turkey's ancient city - reports on the discovery by archaeologists of a complete female statuette in the Ҫatalhöyük Neolithic settlement dating back 9,000 years.

Archaeologists at Turkey's Neolithic site of Catalhoyuk in central Anatolia have rrecently discovered a 'unique' complete female figurine, as reported by the Ministry of Culture and Tourism.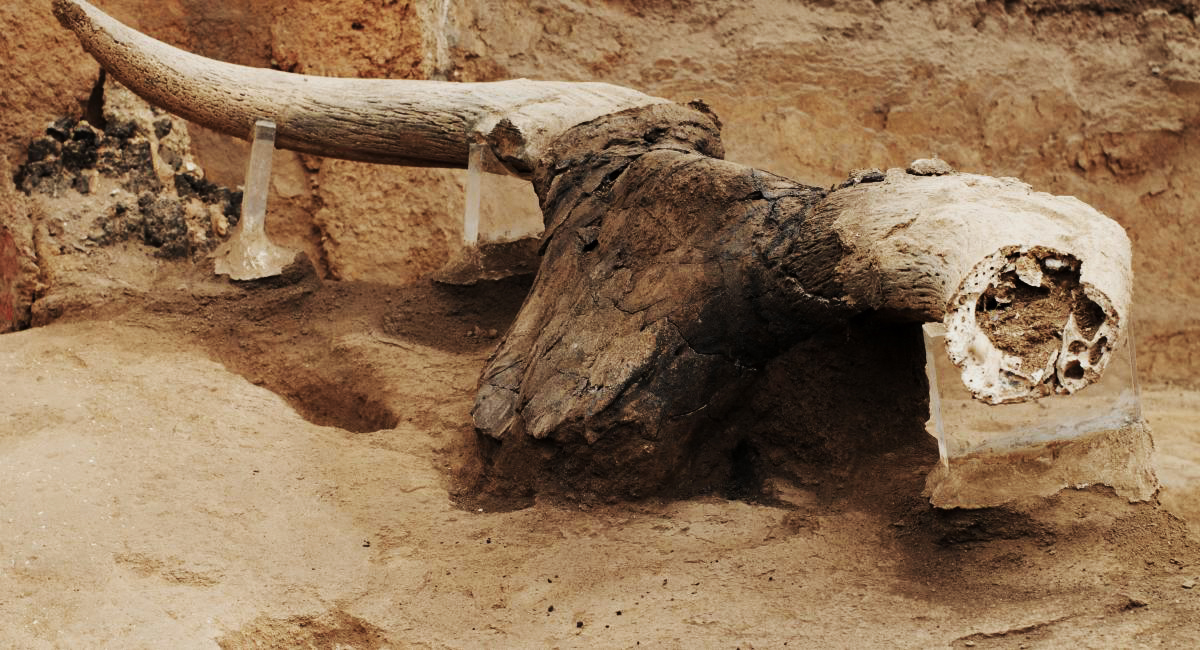 A bull's head excavated at Ҫatalhöyük. Image: Jason Quinlan/Ҫatalhöyük Research Project
The limestone sculpture, meausuring 17 centimeters long and weighing one kilo, is considered unique due to its completeness as well as its fine craftsmanship.
Article continues below
The figurine was discovered by an international team of archaeologists working on site under the leadership of Professor Ian Hodder, anthropologist at Stanford University in the U.S.
Neolithic figurine discovered at Ҫatalhöyük #Turkey #UNESCO #archaeology #sculpture https://t.co/lCKdj1Chfv pic.twitter.com/Pt4MzW1oT6

— Bradshaw Foundation (@BradshawFND) September 14, 2016
The team believe she may have been created for ritual purpose.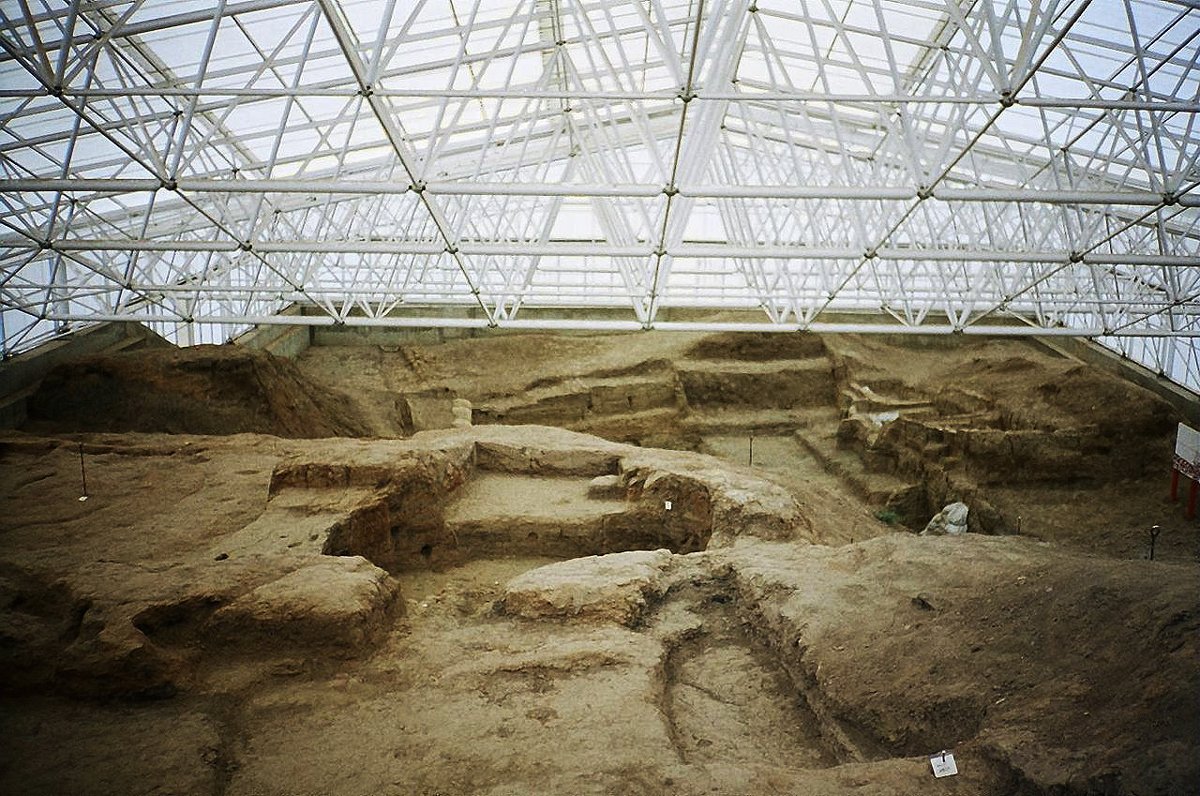 One of the world's first urban centers which dates back 9,000 years, Catalhoyuk is included in the 2012 UNESCO World Heritage List. And despite being the subject of investigation for more than 50 years, new material continues to be found, adding to the understanding of human life in all its complexities, in this region, at this time.
COMMENTS