BRADSHAW FOUNDATION - LATEST NEWS
Obama creates new monuments
16 Jul 2015
Obama creates new monuments: 19 cultural and environmental national monuments now including areas of Texas, Nevada and California.
An article by Mahita Gajanan on theguardian.com - Obama preserves mammoth bones and rock carvings with new monuments - reports that President Barack Obama's recent move brings to 19 the number of national monuments he has created or expanded, including areas of Texas, Nevada and California.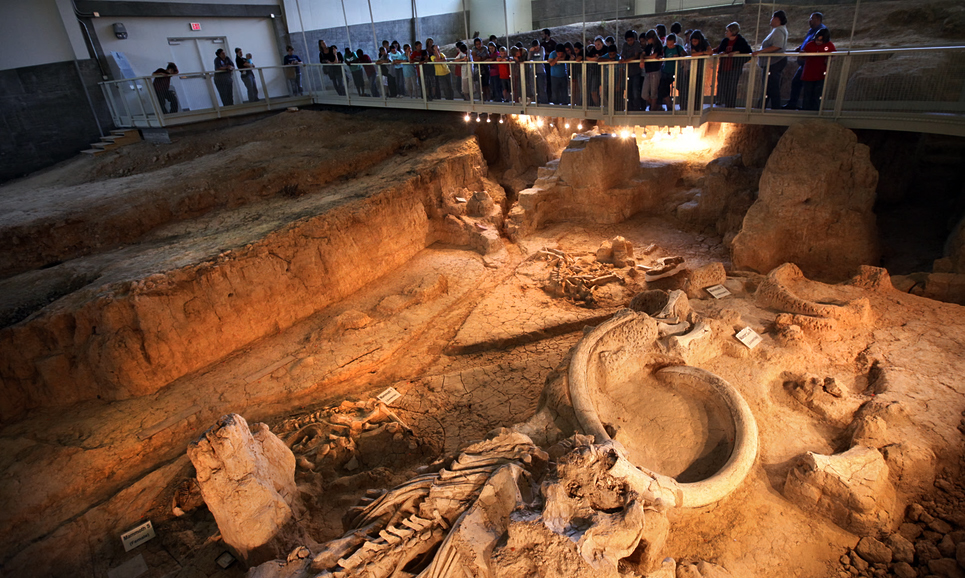 Waco Mammoth site in Waco, Texas. Image: Kye R. Lee/AP
'Mammoth bones, prehistoric rock carvings and more than a million acres of wilderness will be protected as part of three new national monuments in California, Nevada and Texas. The move of sorely needed protection by Barack Obama, announced by the White House on Friday, brings to 19 the number of monuments the president has created or expanded since taking office.'
Texas - creation of a monument at Waco Mammoth, a relatively small site in the centre of the state where archaeologists have discovered the remains of 24 Columbian mammoths - the largest of the mammoth species - from more than 65,000 years ago. The Columbian mammoth roamed freely in North America during the Pleistocene epoch - the Ice Age - and the site marks the only spot in the United States where a nursery herd has been discovered. It is also home to preserved remains of other ancient species including the sabre-toothed cat, dwarf antelope and western camel.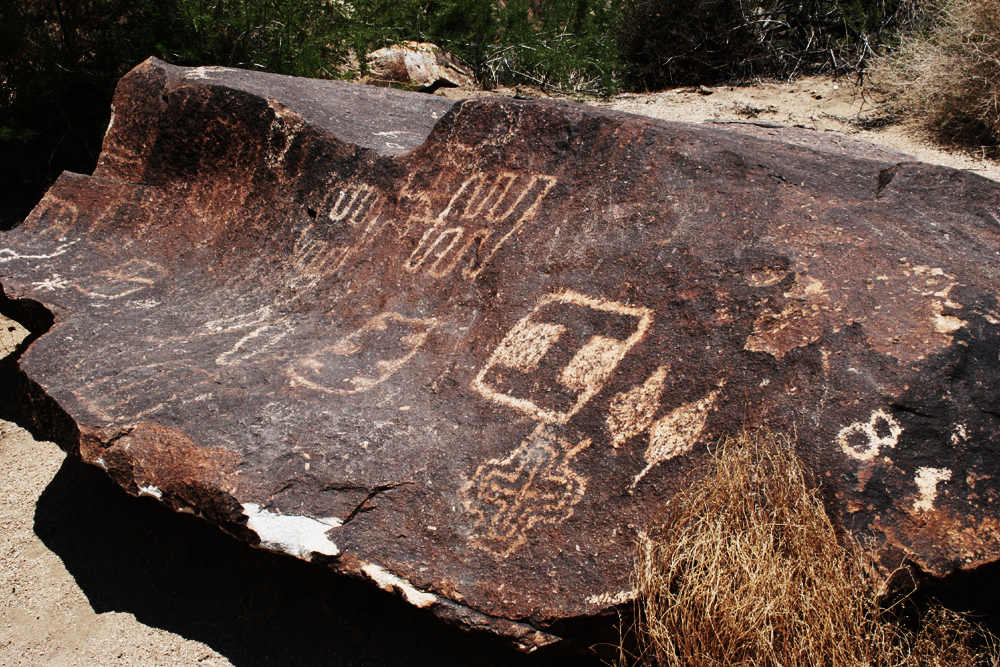 Nevada - Nevada's Basin and Range, home to 4,000 year-old rock art, will also become a national monument.
California - more than 330,000 acres are to be set aside for a new monument at Berryessa Snow Mountain based on the area's rich biodiversity and Native American cultural sites.
Whilst the decision is not greeted with enthusiasm from all parties, the White House believes this development will be extended to global outreach, education, interpretation and scientific research, as well as economic opportunities.
Under the 1906 Antiquities Act, presidents have broad authority to designate historic or ecologically significant sites without congressional approval, protecting those areas from new development like mining, oil wells and grazing. Barack Obama has used that authority aggressively as he has worked to secure a legacy of protecting the environment and warding off the effects of climate change.
Visit the American Rock Art Archive:
http://www.bradshawfoundation.com/america/index.php
COMMENTS