THE DEPICTION OF ANIMALS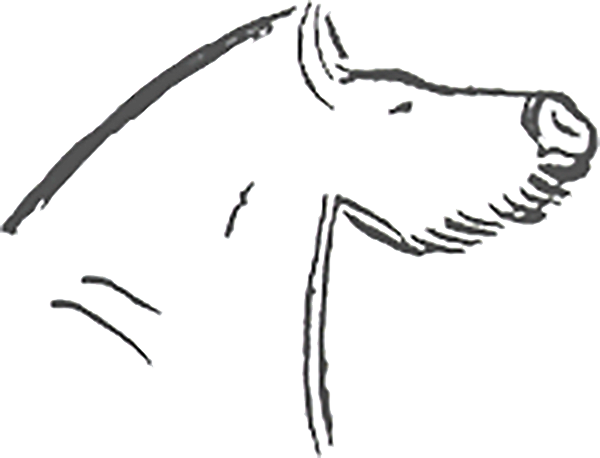 Further into the cave in the Galerie d'Entrèe, the depiction of animals begins. On the right wall of a recess, using a flint tool, two bison have been engraved. Shortly after this point, the passage narrows before opening into a vast area that acts as a cross-roads. More or less a straight line until this point, the main path off the cross-roads turns and, after a steep climb, leads into the cathedral-like
Salon Noir chamber
.
This chamber, where the smallest sound reverberates magnificently, is the largest and highest on the right side of the cave system. It seems to lie at the centre of Niaux's purpose. The Niaux cave paintings are not spread over the entire surface of the cave walls. Instead they are grouped together in separate, generally concave panels, composed of animals, mostly bison, ibex, horses and deer. As in the majority of Palaeolithic cave art paintings, these animals are represented in profile, without a base line, as if suspended in air.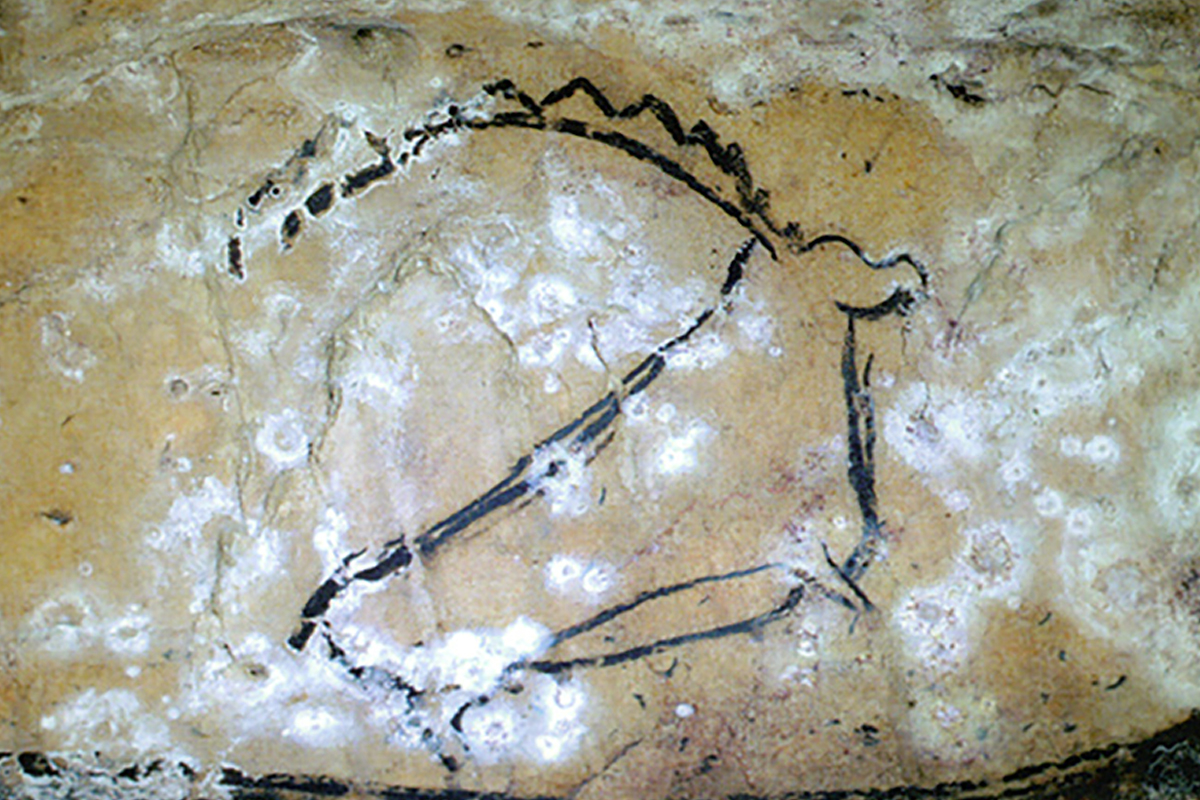 The very end of the gallery is marked by a deer head above the alcove - here the artist recognized the shape of the head and only felt the need to draw on the antlers. This is a significant element of the sophistication of the rock art - in what would have been illuminated only by a flickering flame, the Palaeolithic artist would have seen animals - the back of a bison, the hind-quarters of a horse - and inspired by the very topography of the rock surface to paint a particular animal. It was as if the rock was telling the artist where to paint and what to paint, as if an animal-spirit was there in the rock, half appearing, literally at hand.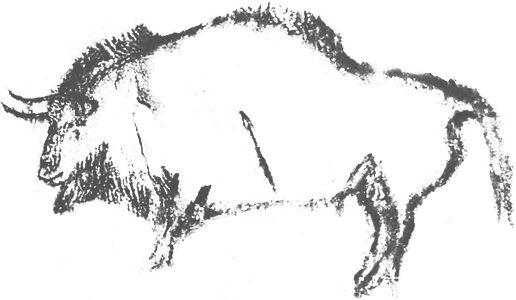 Near the deer head, other paintings adorn this sanctuary of the cave, but there is one further painting, deeper still, and accessible to the Palaeolithic artist only by crawling on hands and knees - an indeterminate painting, perhaps a human figure, or perhaps the hind legs of a deer-like creature that seems to be disappearing into the very rock itself. The fact that the ultimate painting in the cave - in the farthest recess - is mysterious, when compared with the other images in the
Salon Noir
, is most intriguing, and probably highly significant.
Niaux Cave Index
→
France Rock Art Archive
→
Bradshaw Foundation
Like us on Facebook & Follow us on Twitter to receive news & updates
: