A General Outline of the Aborigines View of Life

Page 2/6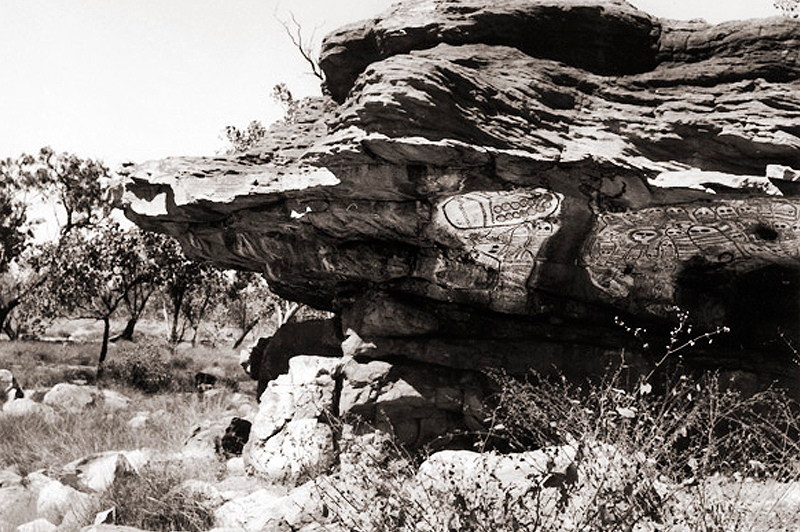 The Aborigines see the Earth as the great serpent Ungut. The Milky Way is seen as another serpent called Wallanganda. Between them, these two Serpents gave birth to the Creation by dreaming all the creatures that live on the Earth, including the spirit ancestors of the Aborigine people, and also the Wandjina who bring both rain and fertility.
The Australian Aborigines lived in two times only: there are primeval times, in which all life came into being, and the present. There is no past, no history, and the future barely figures in their thinking. These Aborigines are still living in the Stone Age, and can not count. Their language has numerals for "one, two, and three", but the word for "four" is the same as "very many".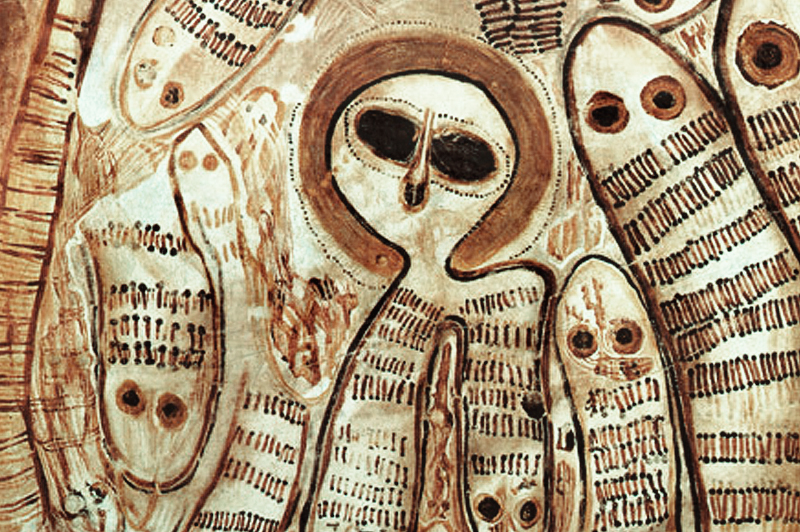 The Wandjina's are divided into two groups, which are the originators of all human customs, and the inventor of all implements. The Wandjina can change from one form to another at will, now a Wandjina, now a human, and now an animal. The Wandjina live today at the bottom of the watering place associated with each particular painting. According to the Aborigines, when the Wandjina lay down, they entered the Earth, leaving their imprints on the stone, so they were believed to be the originators of the rock paintings.
Another version of the creation of the paintings is that little birds named Kujon created them at the Wandjina's request, with blood from their own wounded beaks. No one has ever seen the birds painting, but it is believed to be true. The birds also did the human figures named
Bradshaw Paintings
on the rocks, but these have no connection with the Wandjina paintings, although they are often found in the same rock shelters.
The oldest man in the hunting group has the task of repainting the Wandjina before every Monsoon. When he is finished the artist fills his mouth with water and blows it over the painting, because in ancient times the Wandjina blew the rain over the land in this way. The Wandjina have no mouths so they make a noise that sounds like thunder. When the Wandjina want the rain to stop they become rainbows so the world will not flood. If a Wandjina fails to make rain the old man returns to the painting and throws stones at it, or defaces the nose.
The Unambal
| Page |
1
|
2
|
3
|
4
|
5
|
6
|
Watch the Bradshaw Paintings Documentary Film
(featuring The Unambal)
Australia Rock Art Archive