The 'Legacy' Collection
From the cave wall
to your own wall
, our popular collection of Limited Edition prints has now been expanded to 48, chosen specifically by members of the Bradshaw Foundation's Advisory Board, to form the 'Legacy' Collection.
Celebrate the artistic legacy of our ancestors, and enjoy the rich diversity of cultures from around the world in your own home. These unique 12" x 8" [North America 11" x 11"] satin prints are hand-numbered and signed by the Bradshaw Foundation, with accompanying certificate and presented in an elegant black box.
For the true collector, why not purchase the entire 48 print 'Legacy' Collection Box Set, or gift it to a friend or relative?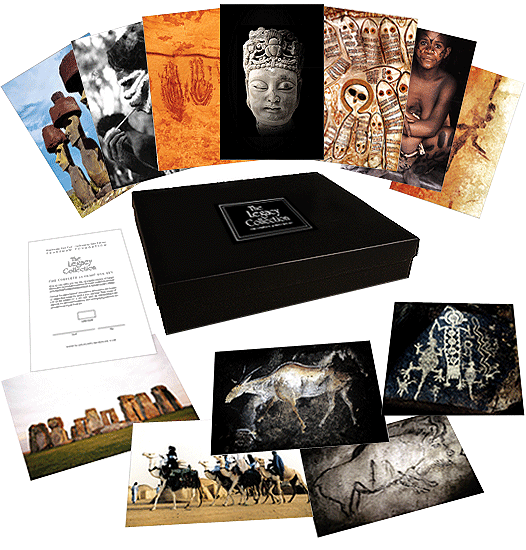 Buy the 'The Complete Legacy Print Box Set Collection' - 48 print set $796
Code : LEGACYBOXSET
P&P $30