| | |
| --- | --- |
| | CLAIRE ARTEMYZ - Photographer |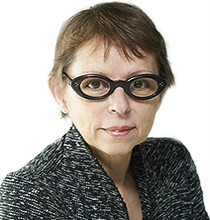 Claire Artemyz was first MD and PhD in neurosciences, before she studied art in Paris, and became a photographer. Her artistic research focuses on human identity. This led her to explore the world of fossils and prehistoric art. Through close-ups and a specific use of light, she reveals unusual aspects of the objects. She attempts to put in images our emotions in front of these first traces of artistic thought. Another section of her work is devoted to skulls as the brain envelope, including Cro-Magnon and Neandertal fossil skulls. She had access to museum collections in Lyon (Musée des Confluences), Paris (Musée de l'Homme) and Musée d'archéologie nationale de Saint-Germain-en-Laye, where her work was exhibited.
Claire Artemyz a d'abord été médecin et neurobiologiste avant d'entreprendre une formation en arts plastiques à Paris, pour se consacrer à la photographie. Sa recherche artistique se développe à partir d'une interrogation sur l'identité humaine, ce qui l'a amenée à explorer l'univers des fossiles et de la Préhistoire. Sa prédilection pour les plans rapprochés et une recherche minutieuse de la lumière, révèlent les objets sous des aspects inédits. Elle tente ainsi de traduire en images les émotions que suscite en nous la confrontation avec ces premières traces de la pensée artistique. Une autre partie de sa démarche porte sur les crânes en tant qu'enveloppe du cerveau, intégrant les crânes fossiles de Cro-Magnon et de Néandertal. Ses photographies ont été réalisées à partir des collections du Musée des Confluences de Lyon, du Musée de l'Homme à Paris et du Musée d'archéologie nationale de Saint-Germain-en-Laye, où elles ont fait l'objet d'expositions.
Claire Artemyz lives and works in Paris. Limited edition prints of her photography are available upon
request
| | |
| --- | --- |
| | Skulls |

Cro-Magnon1
L'homme de la Chapelle-aux-Saints
Cro-Magnon1
L'homme de la Chapelle-aux-Saints
Enfant de La Quina
Néandertal
Cro-Magnon1
Homo sapiens sapiens
Musée de l'Homme, Paris
Musée de l'Homme, Paris
Musée d'Archéologie Nationale de Saint-Germain-en-Laye
Musée de l'Homme, Paris
Cro-Magnon1
Homo sapiens sapiens
La femme de Saint-Césaire
Néandertal
Cro-Magnon1
Homo sapiens sapiens
L'homme de la Chapelle-aux-Saints
Néandertal
Musée de l'Homme, Paris
Musée d'Archéologie Nationale de Saint-Germain-en-Laye
Musée de l'Homme, Paris
Musée de l'Homme, Paris
| | |
| --- | --- |
| | Venus Figures |

1
L'attente
2
Corset
3 Le mannequin couturière
4
La Danse
5 La Dame de Brassempouy
6
Profile
7
Venus I
8
Venus II
1) Le losange, Collection Piette, Musée d'Archéologie Nationale de Saint-Germain-en-Laye
2) Torse, Collection Piette, Musée d'Archéologie Nationale de Saint-Germain-en-Laye
3) Torse, Collection Piette, Musée d'Archéologie Nationale de Saint-Germain-en-Laye
4) Vénus de Tursac, Collection Piette, Musée d'Archéologie Nationale de Saint-Germain-en-Laye
5) Collection Piette, Musée d'Archéologie Nationale de Saint-Germain-en-Laye
6) l'hermaphrodite, Collection Piette, Musée d'Archéologie Nationale de Saint-Germain-en-Laye
7) le polichinelle, Collection Piette, Musée d'Archéologie Nationale de Saint-Germain-en-Laye
8) Musée d'Archéologie Nationale de Saint-Germain-en-Laye
| | |
| --- | --- |
| | Tools |

Lampe
Polissoir
Scapula
Bouchon
Musée d'Archéologie Nationale de Saint-Germain-en-Laye
Musée d'Archéologie Nationale de Saint-Germain-en-Laye
Musée d'Archéologie Nationale de Saint-Germain-en-Laye
Musée d'Archéologie Nationale de Saint-Germain-en-Laye
Poinçon
Poinçon
Bouquetin
Musée d'Archéologie Nationale de Saint-Germain-en-Laye
| | |
| --- | --- |
| | Weapons |

Weapon
Weapon
Weapon
Weapon
Weapon
Weapon
Weapon
Weapon
Musée d'Archéologie Nationale de Saint-Germain-en-Laye

Photographs © Claire Artemyz