TALKING STONE - DOCUMENTARY FILM
The leading expert on the rock art of the Cosos,
Dr. Alan P. Garfinkel
, has teamed up with the accomplished film maker
Paul Goldsmith ASC
, to explore and explain this ancient and elegant rock art. Some 35,000 petroglyphs have been formally recorded, but estimates suggest an excess of over 100,000.

The Coso petroglyphs, consisting of rock carvings depicting animals, abstract symbols and anthropomorphic figures, is located both throughout the higher elevation uplands and the broad volcanic lowland drainages to the south. It is typically found on large outcrops of basalt that form extensive escarpments. These outcrops have developed a dark brown patina - or desert 'varnish' - that when pecked or scratched reveal the lighter heart rock beneath.
Why was this area, now known as the Coso Range, adorned with such a concentration of strikingly beautiful and highly consistent rock engravings, predominantly those of bighorn sheep? TALKING STONE examines the salient theories associated with this particular rock art, bringing to light the importance of the powerful bighorn sheep, and the animal ceremonialism that existed in this region for the many generations of the Coso people.
TRAILER
DVD
Talking Stone - Rock Art of the Cosos is available on DVD from the
Bradshaw Foundation iShop
in both NTSC and PAL formats. Included on the DVD are the Documentary Film (53 minutes), An iLecture interview with Dr Alan P. Garfinkel, An interview with director Paul Goldsmith, Coso Rock Art Photograph Gallery, Feature on the Bradshaw Foundation and filmmaker biographies.
TALKING STONE
Produced, Directed and Filmed by Paul Goldsmith ASC
Executive Producer, Alan P. Garfinkel, PHD
CAST:
Alan P. Garfinkel, PHD
Harold Williams, Kawaiisu Native
Sandy Rogers, Maturango Museum
Mike Baskerville, NAWS
Justin Farmer, Ipai Native
Capt. Dennis Lazar, CO NAWS
Hunters: Dick Agin, Dan Agin, Kody Dietrich, Alan Panoli
Beth Weiss, PHD PsyD
Tony Berlant, Artist
Ron Wermuth, Kern Native
Distribution: Bradshaw Foundation




DOWNLOAD

Talking Stone - Rock Art of the Cosos is available for download from the
Bradshaw Foundation iShop
. The documentary film can be downloaded in either
standard definition
or
high definition
and is delivered instantly to your computer, allowing you to watch Talking Stone on your iPad/iPod or other portable device.
For more information on how to download this and other films from the Bradshaw Foundation visit the
Bradshaw Foundation iShop
.

REVIEWS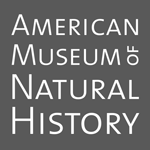 "Paul Goldsmith, an accomplished and acclaimed cinematographer, has established an extraordinary record of translating and interpreting western Native American history in his own nuanced, yet powerful medium. His newest accomplishment, Talking Stone: Rock Art of the Coso, follows in this rich tradition and could well the very best of all." -
David Hurst Thomas, Curator, Division of Anthropology. American Museum of Natural History
Goldsmith's intriguing documentary, "Talking Stone: Rock Art of the Cosos" is a visually engaging example of ethnographic "multivocality"  at its best. Unable to interview the creators of petroglyphs made thousands of years ago by the now-extinct Coso people, Goldsmith instead reveals what the mysterious images mean not only to Native Californians and archaeologists today, but  to hunters, artists, clinical psychologists, and even to the U.S. Navy, on whose missile testing grounds the rock art now remains protected. "Talking Stone" should appeal to audiences of all ages, from elementary school children to adults, interested in Native American cultures, archaeology, rock art, and the desert environment of the American West. -
Nancy Lutkehaus, Ph.D. Co-Director, Center for Visual Anthropology, University of Southern California
"TALKING STONE is a remarkable synthesis of archaeology, indigenous history, and the American landscape. Paul Goldsmith's portrait of rock art in the California desert brings to life these evocative talismans of an ancient world. Using the voices and perspectives of modern native people, scholars, hunters, and even the military officers who are stewards of this remote terrain, he infuses education about the past with a sense of wonder. As he did with 6 Generations, Goldsmith finds a story that speaks to many audience and tells it with skill and insight." -
Dr. James E Snead, assistant professor, CSUN
PBS

Paul Goldsmith and Dr. Alan P. Garfinkel, are very excited to let you know that Talking Stone will be aired on PBS tonight throughout southern California. If you've not seen it or wish to share this information with others, please do so. Cable television viewers throughout southern California will have to the opportunity to see our new documentary film, Talking Stone: Coso Rock Art in the next few days.
Tuesday 1 July 2014 PBS SoCaL HD: 7 pm
Saturday 5 July PBS SoCaL plus: 8 pm and 11 pm
Sunday 6 July PBS SoCaL plus: 5 am, 8 am and 2 pm
The PBS SoCaL HD channel and plus channel are found on different cable TV channels.