BRADSHAW FOUNDATION - 25 YEARS IN PICTURES
Follow @BradshawFND on Twitter
Warning: include(twitter_hashtags.php) [function.include]: failed to open stream: No such file or directory in /home/bradshaw/public_html/common_elements/addthis_dark.php on line 13

Warning: include() [function.include]: Failed opening 'twitter_hashtags.php' for inclusion (include_path='.:/usr/lib/php:/usr/local/lib/php') in /home/bradshaw/public_html/common_elements/addthis_dark.php on line 13
>Tweet
To celebrate the 25th anniversary of the Bradshaw Foundation we will be presenting a retrospective in pictures, a selection of chosen rock art images from the Bradshaw Foundation's archives. Members of the Advisory Panel, colleagues, collaborators and Friends of the Foundation will be invited to select one image which they consider to be their favourite and most important, together with a short explanation.
Follow @BradshawFND
Tweet
SAN ELAND PAINTING FROM THE DRAKENSBERG MOUNTAINS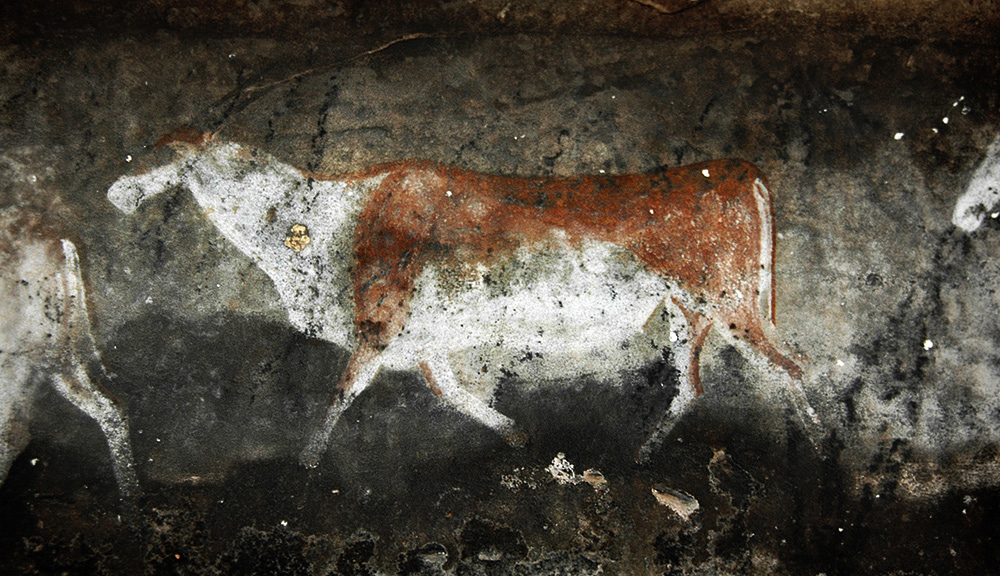 Selected by Damon de Laszlo
Bradshaw Foundation - Chairman
"
I have chosen a
San painting from the Drakensberg Mountains
in
South Africa
. This depiction of their 'sacred' eland is as fine and delicate as any work of art from any age. The subtlety and hue of the colours, the delicate brush work and the embedded symbolism is profound, and if that is not enough, turn 180 degrees away from the small rock shelter and one is struck by the vast and majestic landscape of the Drakensberg which seems to echo that very same subtlety and hue, and dare I say it, symbolism.
"
COMMENTS