WHERE IS THE OLDEST ROCK ART?
The dating of the earliest rock paintings and engravings in Africa is uncertain. Direct dating techniques are not advanced enough to accurately indicate an age. Paintings on exposed rock walls are vulnerable to long-term weather and harsh climates. Moreover, many sites remain to be discovered. However, indirect dating techniques can provide a more accurate understanding of some of the rock art of Africa; painted and engraved rocks that have been buried deliberately, or that have fractured off the wall and have subsequently become submerged in soil. Radio-carbon and thermoluminescence dating provides an estimate of when these rocks were buried, although this does not tell us how old the images were before burial.
| | |
| --- | --- |
| | APOLLO 11 STONES |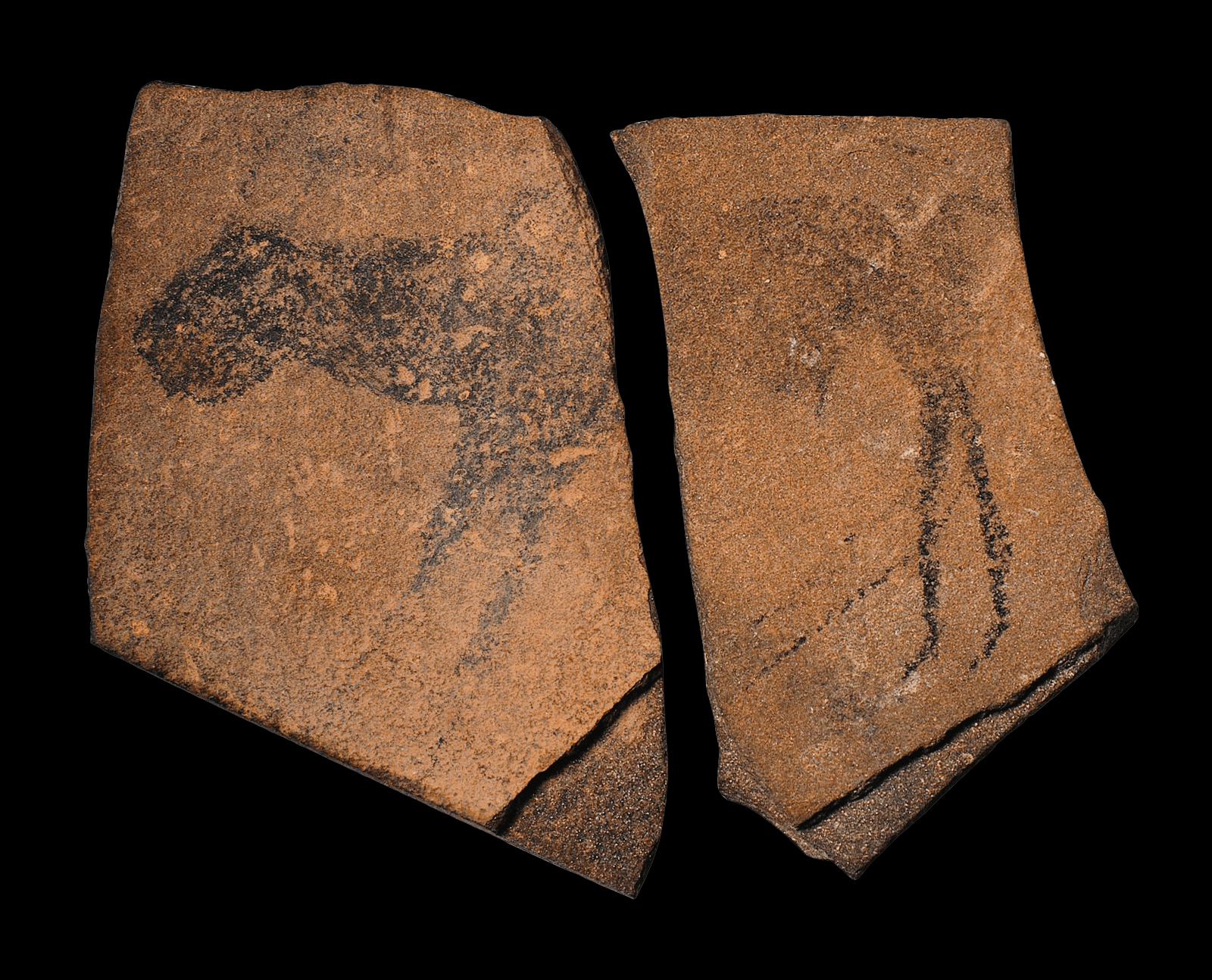 A painted tablet was discovered in two pieces in the Huns Mountains of southwestern Namibia in an archaeological layer dated to between 26,300 and 28,400 B.P. The discovery occured during the flight of Apollo 11, and the shelter where it was found now bears that name. The stones were painted in charcoal, ocher, and white. The two separate pieces underwent different patinations, as the image shows.
The Apollo 11 stones were thought to be the oldest known artwork of any kind from the African continent. But in 2002, news of an important discovery in Blombos Cave on the southern Cape coast was made; Chris Henshilwood announced the uncovering of a piece of ochre decorated with a delicate geometric pattern. He dated the piece conservatively at 77,000 years old; in fact, it could be as much as 100,000 years old.
| | |
| --- | --- |
| | BLOMBOS CAVE |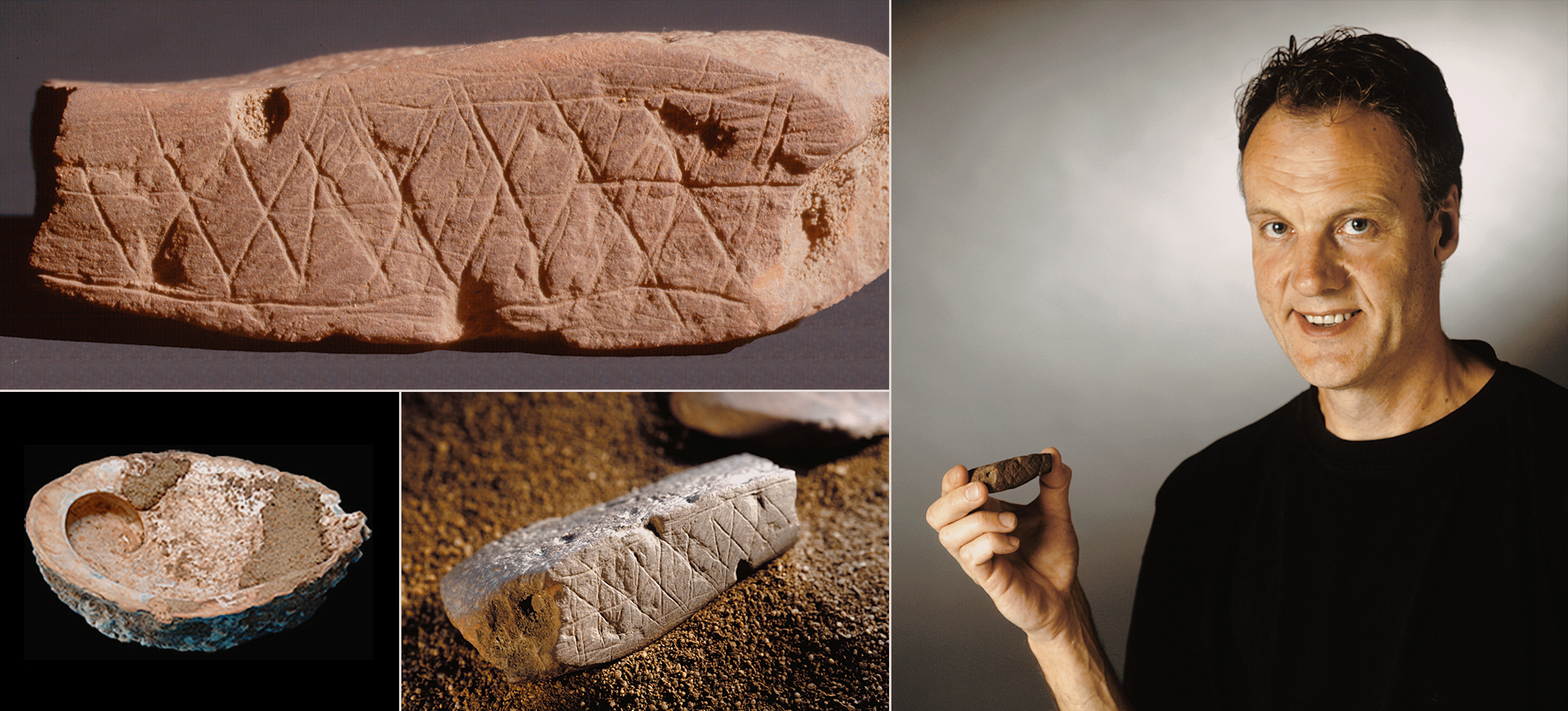 This claim has recently been supported by further discoveries by Chris Henshilwood in 2008. He and his team have uncovered what they believe is a 100,000-year-old paint workshop in Blombos Cave. The discovery indicates that our early Homo sapien ancestors had a basic knowledge of chemistry and the ability to make long-term plans.
The recovery of these toolkits adds evidence for early technological and behavioral developments associated with Homo sapiens, and documents their deliberate planning, production, and curation of a pigmented compound and the use of containers. Additionally, they found two sea snail shells called abalone shells that probably served as containers to store a red concoction of ochre, bone and charcoal. Pigment residue on one of the bones suggests it was used for stirring and transferring the mixture out of the shell. There is evidence that this mixture had been heated; perhaps liquefied bone marrow was used as a paste. Urine or water was also probably added to make it more fluid.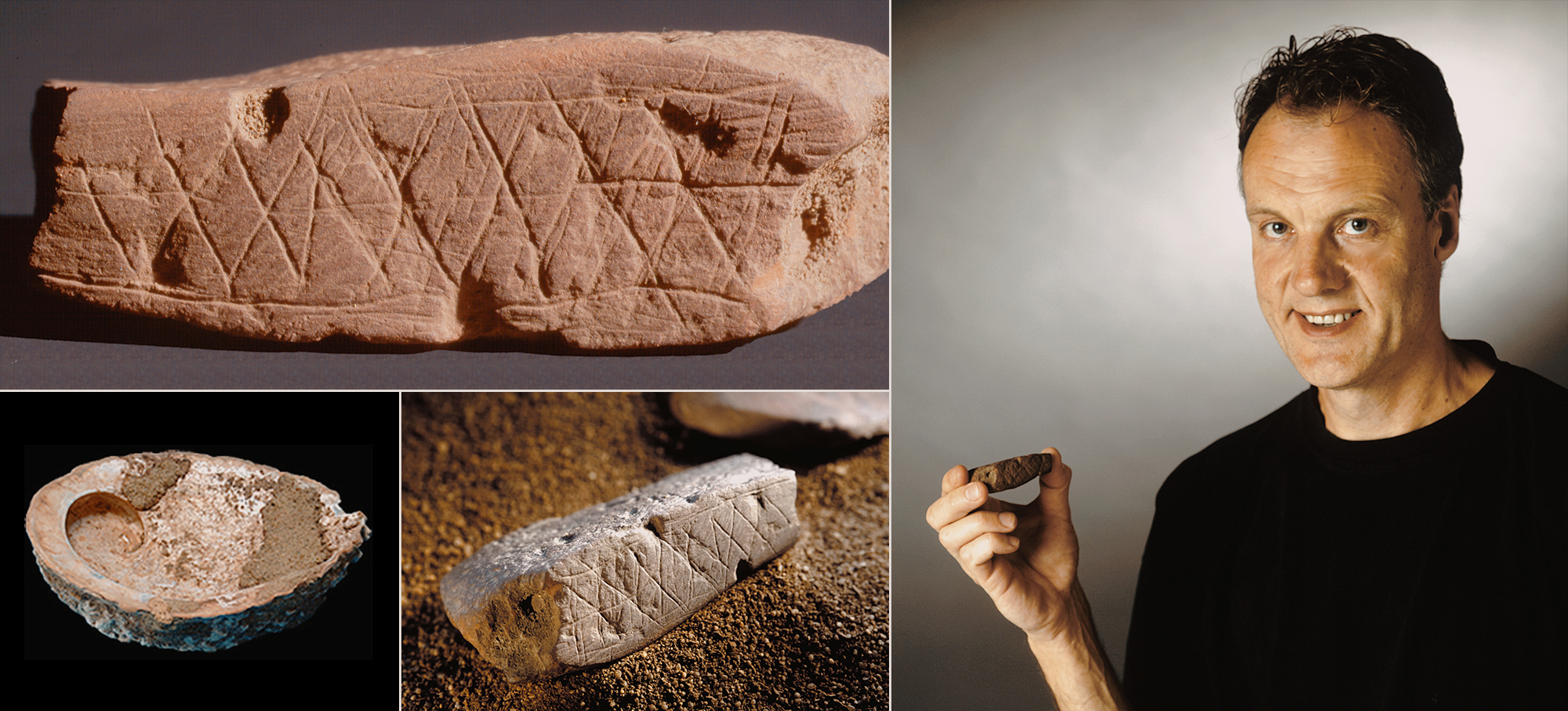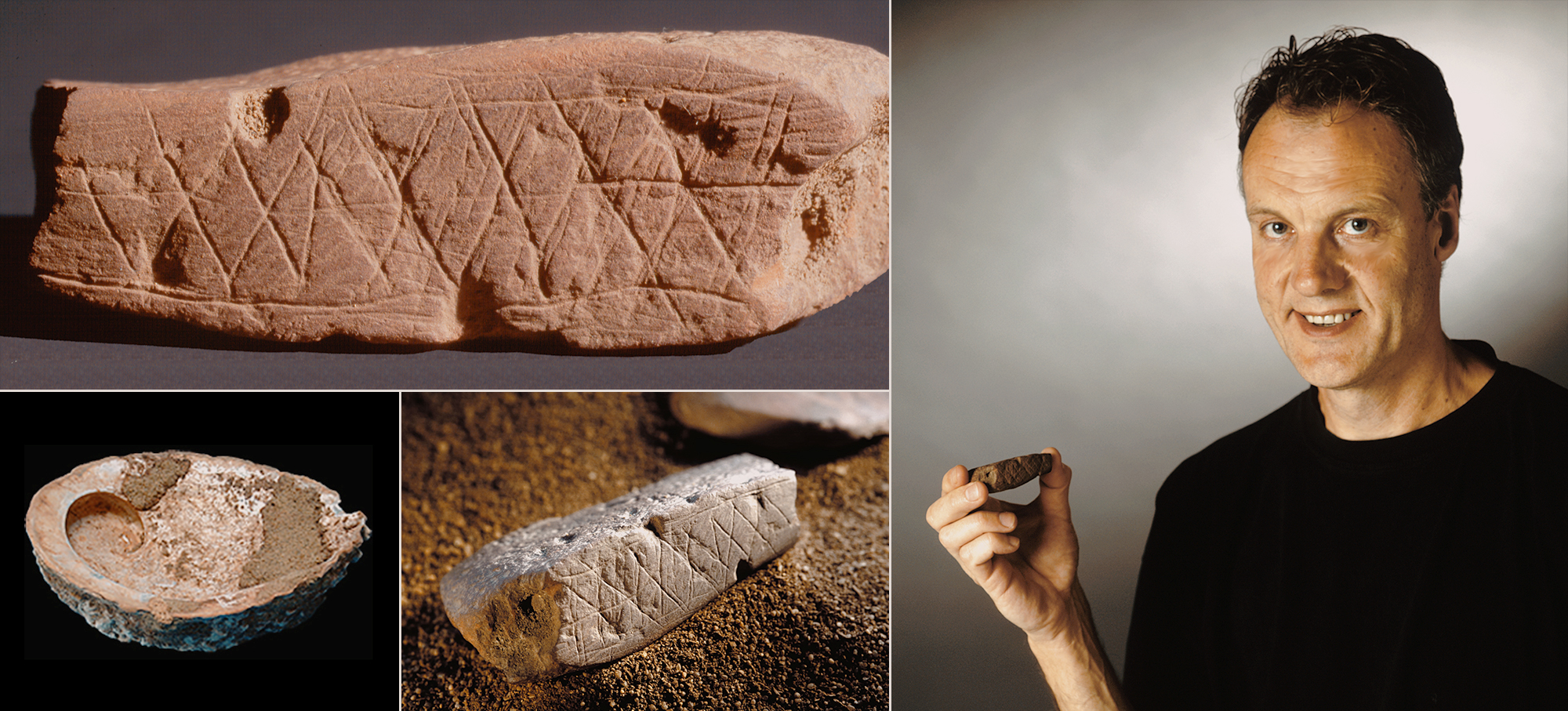 Africa Rock Art Archive