Save Africa's Fragile and Irreplaceable Rock Art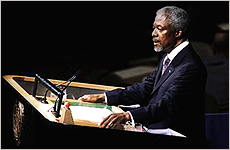 "Africa's rock art is the common heritage of all Africans and all people. It is the common heritage of humanity. As populations increase and vandalism and theft of Africa's rock art are on the rise, this irreplaceable resource is highly threatened. It is time for Africa's leaders to take a new and more active role. We must save this cultural heritage before it is too late".
Kofi Annan
Former UN Secretary-General(2005)
African Rock Art Gallery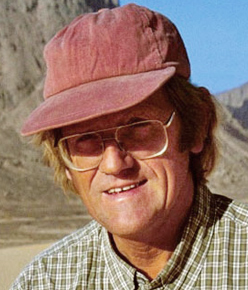 David Coulson, the Chairman of the Trust for African Rock Art, is probably the leading photographer of African Rock Art. Together with Alec Campbell, a founding trustee of TARA, David has produced a book, African Rock Art, Paintings and Engravings on Stone published by Harry N. Abrams Inc., New York in 2001. ISBN No. 0-8109-4363-8. This is the first comprehensive illustrated book on the subject.
The Bradshaw Foundation has great pleasure in presenting a selection of 20 of David's brilliant photographs of Rock Art from eight countries reaching from the Mediterranean to the Cape of Good Hope, as part of the
African Rock Art Archive
. Some of these Rock Art photographs are seen here for the first time by the general public.
TARA - Trust for African Rock Art
| | | | | | | |
| --- | --- | --- | --- | --- | --- | --- |
| | | | | | | |
| Algeria | | Algeria | | Algeria | | Algeria |
| | | | | | | |
| --- | --- | --- | --- | --- | --- | --- |
| | | | | | | |
| Namibia | | Niger * | | Niger * | | Niger |
| | | | | | | |
| --- | --- | --- | --- | --- | --- | --- |
| | | | | | | |
| South Africa | | South Africa | | South Africa | | South Africa |
| | | | | | | |
| --- | --- | --- | --- | --- | --- | --- |
| | | | | | | |
| Tanzania | | Tanzania | | Zimbabwe | | Zimbabwe |
* More information on the
Dabous Giraffe Carvings of Niger