BRADSHAW FOUNDATION - LATEST NEWS
Finding Altamira
14 Sep 2016
Allegra Allen & Antonio Banderas in the film by Hugh Hudson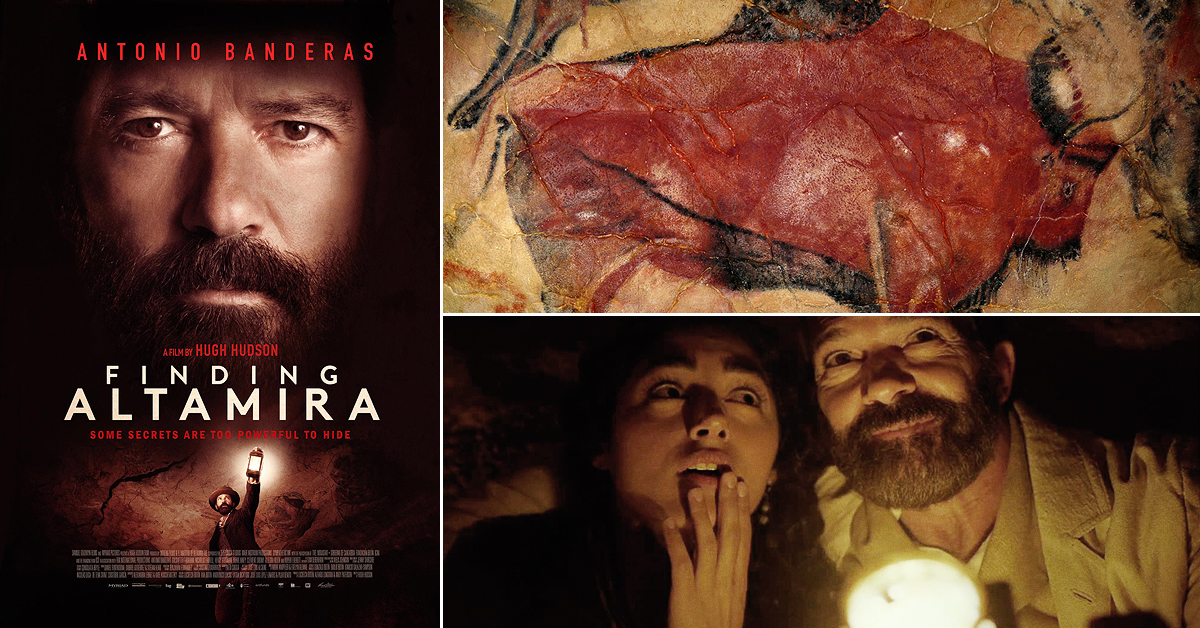 The Cave of Altamira located near the town of Santillana del Mar in Cantabria, Spain is famous for the cave paintings, regarded as masterpieces of humanity's earliest accomplished art. Now a biographical film drama starring Antonio Banderas, and directed by Hugh Hudson, chronicles the groundbreaking discovery of the cave art and the subsequent controversy by leading religious and scientific figures of the day.
The decorated caves of the Paleolithic age were included as a UNESCO World Heritage Site as an extension to the Altamira Cave, inscribed in 1985 as exceptional testimonies to a cultural tradition and as outstanding illustrations of a significant stage in human history. Altamira has been described as the Sistine Chapel of prehistory.
Article continues below
In 1879 María Justina Sanz de Sautuola was searching a cave with her father Marcelino de Sautuola (Banderas), for prehistoric relics and discovered the caves Paleolithic art depicting animals including bisons, horses, bulls and signs. After the cave discovery and excavation the paintings legitimacy was questioned, and the authenticity disputed by prehistorians of the time. It was not until later that the Altamira paintings antiquity and age was accepted.
Hugh Hudson is a is a director and producer, known for the 1981 film Chariots of Fire. Finding Altamira is his first film since 'I Dreamed of Africa' (2000) it was released in 2016. Cast: Antonio Banderas, Golshifteh Farahani, Nicholas Farrel, Henry Goodman, Pierre Niney, Clément Sibony, Allegra Allen and Rupert Everett.
http://morenafilms.com/peliculas/altamira/?portfolioID=226
Reviews:
New York Times‎: 'Finding Altamira': A Prehistoric Discovery, Vehemently Disputed
http://www.nytimes.com/2016/09/16/movies/finding-altamira-review.html?_r=0
Film Journal: Finding Altamira
http://www.filmjournal.com/reviews/film-review-finding-altamira
Hollywood Reporter: 'Altamira': Film Review
http://www.hollywoodreporter.com/review/altamira-film-review-880372
COMMENTS