BRADSHAW FOUNDATION - LATEST NEWS
Rock art discovered in Iran
16 Jun 2017
An article by Léa Surugue ibtimes.co.uk - Iran: Rock art from unknown ancient civilisation discovered on sacred volcanic stone at top of mountain - reports on the recent discovery by archaeologists of rock art on top of a mountain in the Mashhad province of Iran's remote north-east.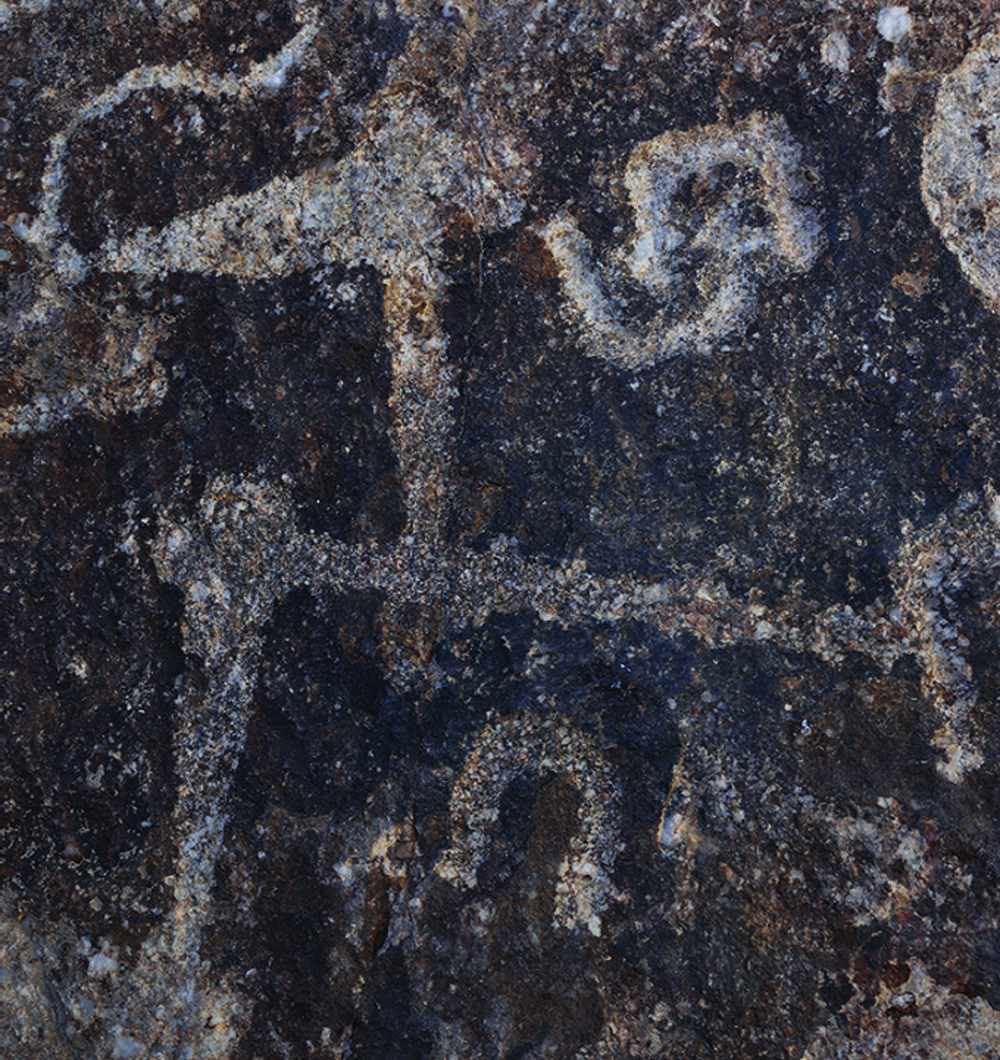 An axe figure engraved on PMB001.Image: D. Sigari/Antiquity.
The site, known as Pire Mazar Balandar - or PMB001 - is situated near a small village and is well known to the locals, who consider the engraved stone to be sacred. The 16 carved symbols include U-shapes which are believed to represent the hoof prints of the horse of the prophet Imam Reza, who is buried at a nearby shrine. Pilgrims to the site have traditionally left offerings.
Rock art site discovered in Iranhttps://t.co/Kw8jt7VlaU #archaeology #art pic.twitter.com/xekLBk2du4

— Bradshaw Foundation (@BradshawFND) June 16, 2017
The rock art of PMB001, shown with offerings of candles, stones and prayer beads. Image: D. Sigari/Antiquity.
In 2015 archaeologist Mahmoud Toghrae began documenting the rock art. The first results of these investigations are now published in the journal Antiquity:
Article continues below
Newly discovered rock art sites in Balandar, Mashhad province, north-eastern Iran
Dario Sigari, Mahmoud Toghrae, Hassan Basafa
Antiquity, Volume 91, Issue 357, June 2017
Published online: 05 June 2017, e8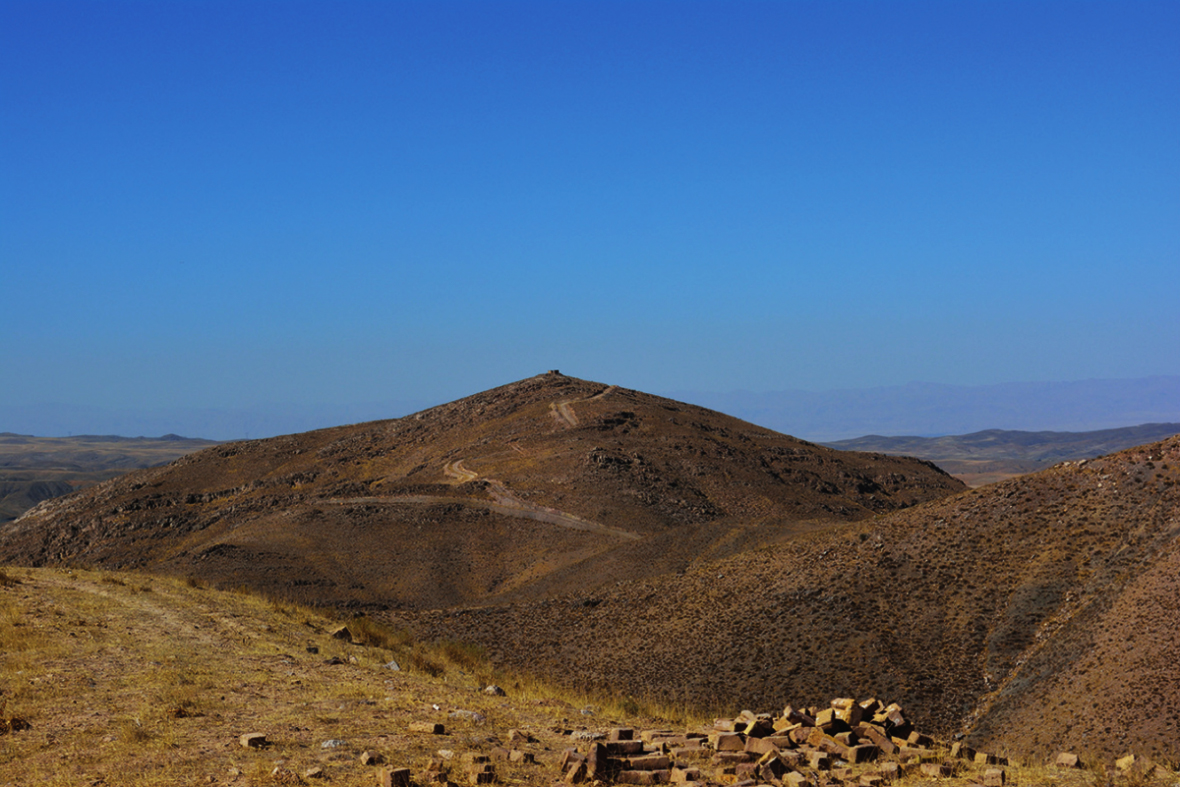 The rock art is located at the top of the mountain in the Mashhad province, north-eastern Iran. Image: D. Sigari/Antiquity.
Work continued in 2016 as Toghrae and two colleagues conducted further fieldwork at the site, a survey of the area and holding discussions with local people. This led to the discovery of a second engraved site nearby depicting animals and humans.
At present, the archaeologists have not been able to date the engravings or to associate them with any particular culture, and the search for artefacts through excavations continues.
See more on the rock art of Iran:
http://www.bradshawfoundation.com/middle_east/iran_rock_art/index.php
COMMENTS