BRADSHAW FOUNDATION - LATEST NEWS
The Hidden Paintings of Angkor Wat
10 Nov 2014
A recent paper in Antiquity - The hidden paintings of Angkor Wat - by Noel Hidalgo Tan, Im Sokrithy, Heng Than and Khieu Chan reveals the discovery and documentation of over 200 faded paintings on the interior temple walls.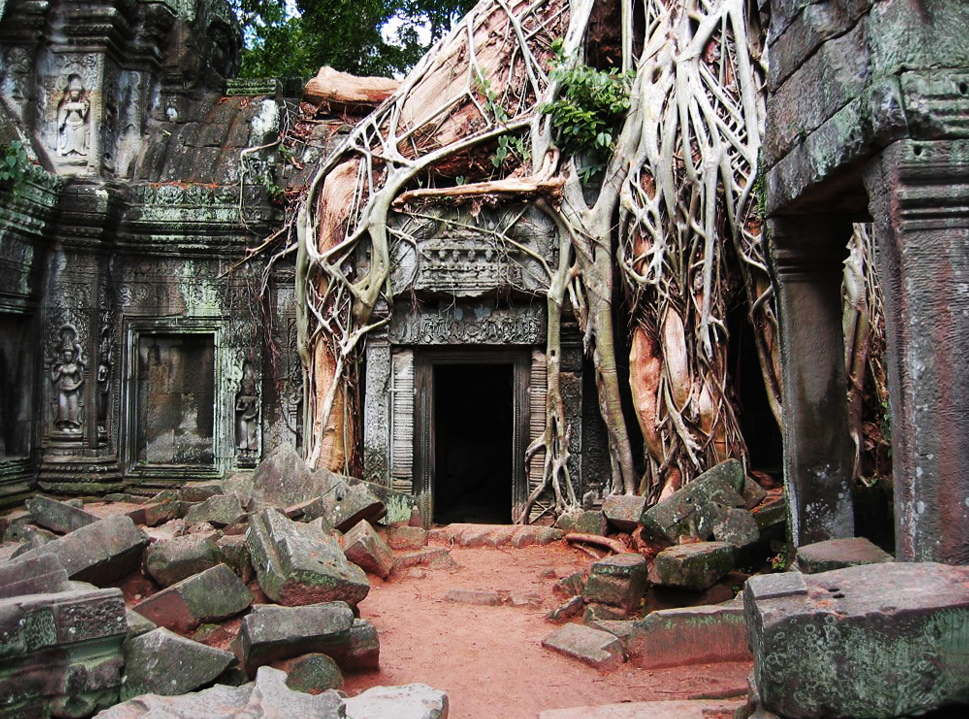 Angkor Wat, in modern day Cambodia, is the largest religious monument in the world. Constructed in the early 12th century, between 1113 and 1150, its name translates to 'City of Temples' and it became the capital of the Khmer Empire. Subsequently, Angkor Wat was abandoned in the 15th century. It was Henri Mouhot, a French explorer, who helped bring Angkor Wat to fame in the West by publishing an account of his visit in the mid-19th century, describing the Angkor ruins stretching over more than 248 square miles.
Angkor Wat, which originally served as a Hindu temple dedicated to the god Vishnu but was then transformed into a Buddhist temple in the 14th century, was made a UNESCO World Heritage Site in 1992.
The faded mural paintings have been digitally enhanced - decorrelation stretch analysis - to show images of deities, people and animals. Researchers are now attempting to determine when the paintings were made; perhaps during its restoration, or later as marks of pilgrimage.
The paintings were discovered by Noel Hidalgo Tan, a rock-art researcher at Australian National University in Canberra, and his team whilst working on an excavation at Angkor Wat in 2010, followed by further surveys in 2012 with members of the Authority for the Protection and Management of Angkor and the Region of Siem Reap (APSARA).
The murals depict, among other things, 'lively' processions of musicians and people on horse back, and they appear to be planned rather than randomly applied. There are also floral and geometric designs. Generally, the painted murals are thought to represent Buddhist iconography. This may point to a time period of between 1520 and 1570, as Angkor Wat began its transformation into a Buddhist pilgrimage site.
COMMENTS