BRADSHAW FOUNDATION - LATEST NEWS
Mayan cities discovered
24 Aug 2014
An article by Belinda Robinson in MailOnline - Two ancient Mayan cities found in the Mexican jungle after three thousand years hidden from humanity - reveals the recent discovery of two ancient Mayan cities in the Mexican state of Campeche on the Yucatan peninsula.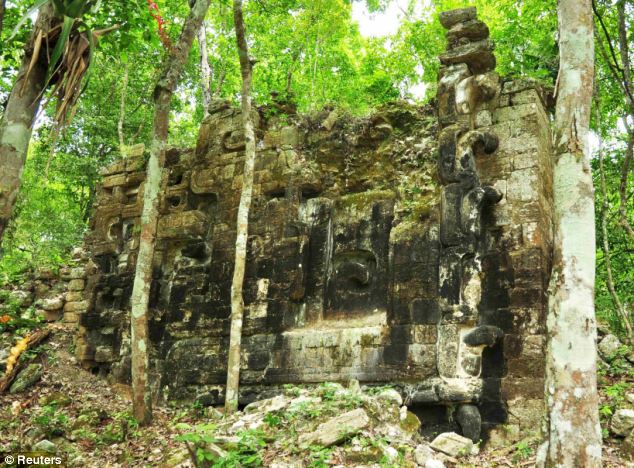 The Maya Empire was a dominant ancient civilisation of Mesoamerica located in the tropical lowlands of the Yucatan Peninsula. Its power and influence was widespread, reaching its peak in the sixth century A.D. before being conquered by the Spanish in the 16th century.
The earliest Mayan settlements date back to around 1800 B.C. and were called the Pre-Classic or Formative Period. The Classic Period began around A.D. 250.
Archaeologists from the Research Center of the Slovenian Academy of Sciences and Arts discovered the ancient cities, known as Lagunita and Tamchen, in April this year. The two cities probably reached their denouement in the Late and Terminal Classic periods of 600-1000 AD. Hidden within the Yucatan jungle but revealed by aerial photography, they demonstrate that numerous other ancient urban centres are waiting to be discovered.
At each site, archaeologists and other researchers found pyramids (up to 20m. in height), plazas and other large architectural structures. Bas-relief facades adorn many of the walls. The team, which will begin excavations in the near future, believes the cities may have been up to 30 acres in size.
http://www.bradshawfoundation.com/south_america/index.php
Image: Reuters
COMMENTS