BRADSHAW FOUNDATION - LATEST NEWS
Prehistoric sculpture's third dimension revealed
31 Jul 2014
A sculpture of a lion known to be 40,000 years old has been reunited with a missing fragment. Archaeologists from the University of Tübingen, working in the famous Vogelherd Cave in southwestern Germany, have found the small fragment of mammoth ivory that completes the sculpture.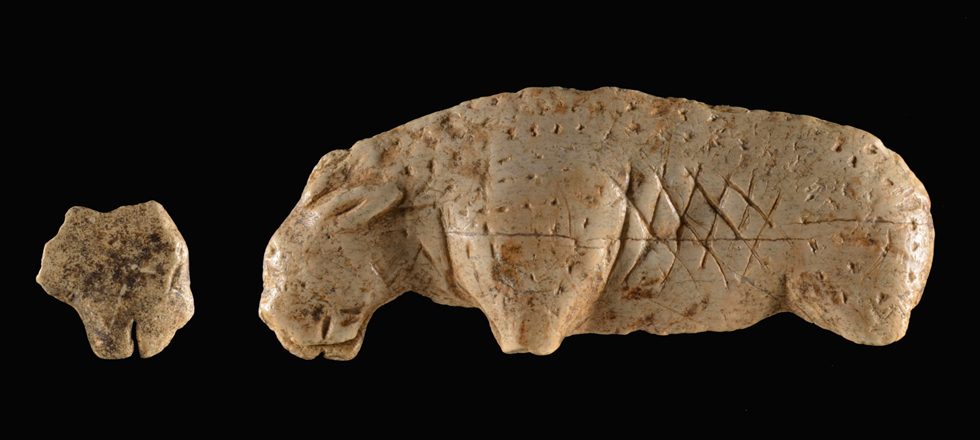 The sculpture itself was discovered during excavations in 1931, and the recent find of the new fragment makes up one side of the lion's head. Prior to this, researchers believed the sculpture was created in relief, but now it was clearly made as a three dimensional sculpture.
The Vogelherd Cave has provided evidence of the world's earliest art and music, dating back as far as 40,000 years ago. Vogelherd is one of four caves in the region. For this reason the caves of the Swabian Jura are applying for UNESCO World Heritage Site status. The lion sculpture will be on exhibit at the Tübingen University Museum from 30 July.
Another important sculpture excavated in the cave is the 'Vogelherd Horse' carving, 32,000 - 35,000 years old. Actual size: 4.8 cms wide; 2.5 cms high; 0.7 cms thick.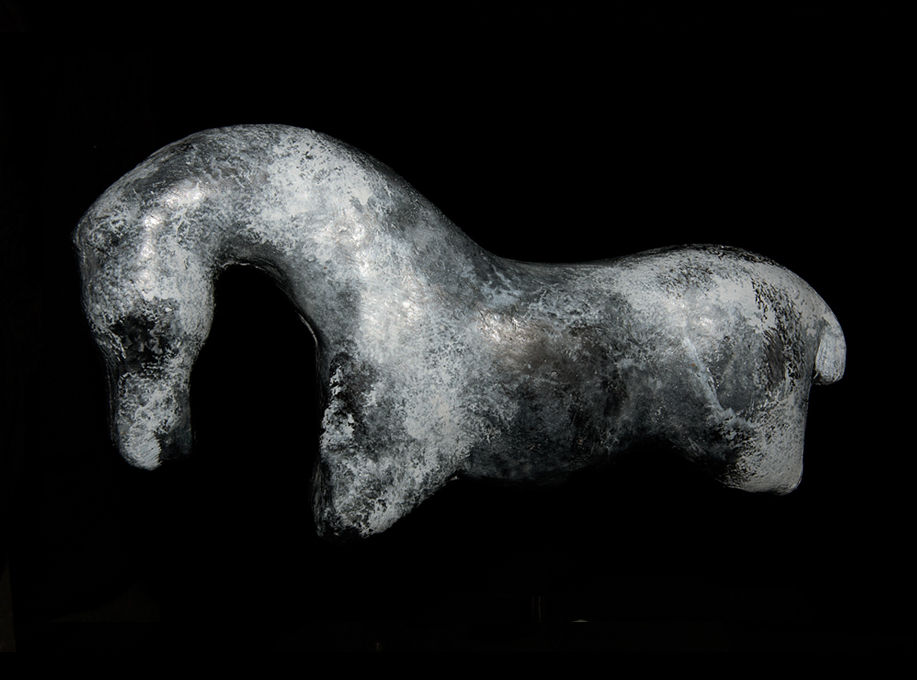 This carving is the oldest known sculpture of a horse. Sculpted from mammoth ivory it is part of an originally more rounded representation with longer legs and tail. The head is complete and shows the engraved mouth, nostrils and eyes. The ears are alert and the neck arched. The mane, back and sides are marked with crossed diagonal incisions. Is this a stallion trying to impress a mare or a horse arching and kicking backwards against a predator? A sculpture inspired by the Ice Age 'Vogelherd Horse' carving is available in the Bradshaw Foundation's iShop.
COMMENTS