BRADSHAW FOUNDATION - LATEST NEWS
New scanning in the cave of Cosquer
31 Oct 2017
An article on laprovence.com - Marseille : menacées par la montée des eaux, les peintures préhistoriques de la grotte Cosquer scannées - reports on the current work to scan the cave of Cosquer due to fears of damage due to rising waters.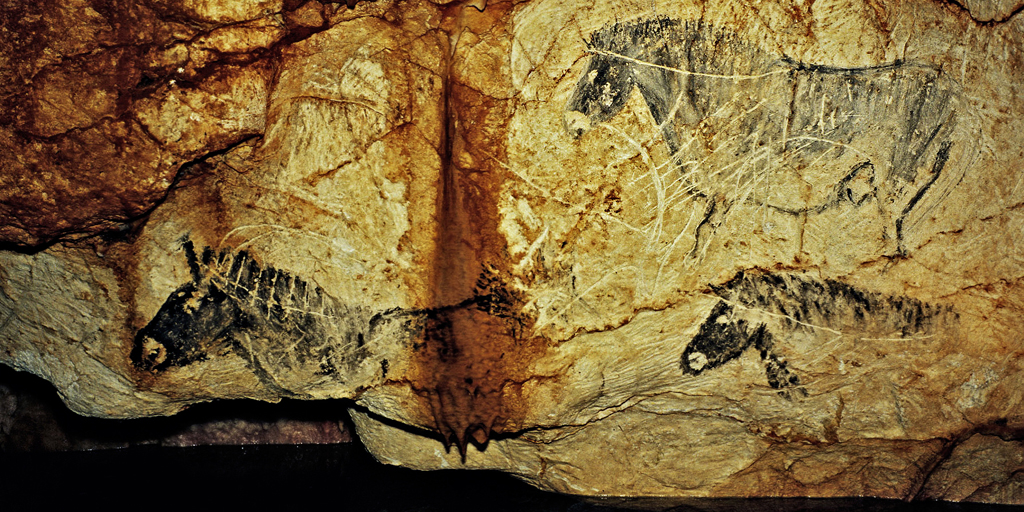 Panel of the Black Horses in the cave of Cosquer, France.
'Marseille: Threatened by the rising waters, the prehistoric paintings of the cave Cosquer are being scanned'
New scanning in the cave of Cosquer https://t.co/IJMpOYMKlI #France #archaeology #RockArt pic.twitter.com/AoGnbIklGj

— Bradshaw Foundation (@BradshawFND) October 31, 2017
Image: Luc Vanrell, DRAC PACA.
Des plongeurs scannent depuis un mois la cavité avec du matériel de haute technologie pour obtenir des mesures inframillimétriques. L'objectif : recueillir un maximum de données sur ses œuvres d'art pariétal avant qu'elles soient abîmées par la montée des eaux.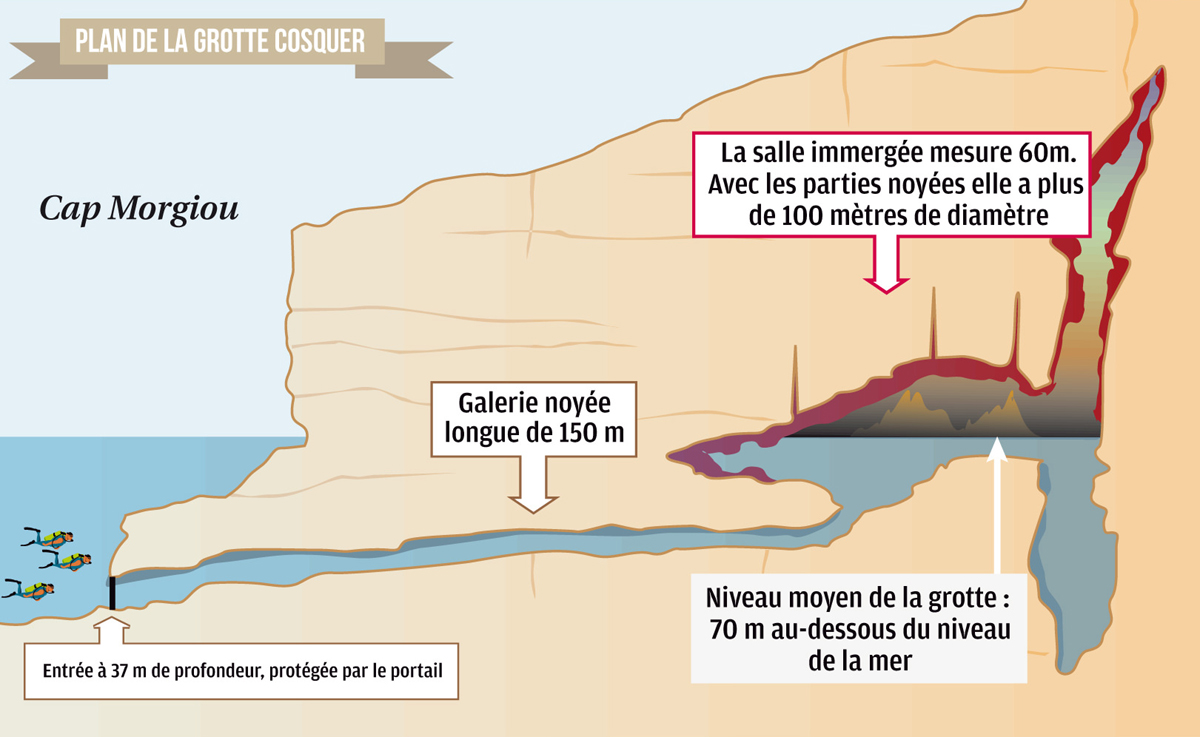 Image: laprovence.com

Accès limité
Article continues below
Les eaux de Cap Morgiou ont perdu de leur calme : chaque jour depuis le début de l'automne, des hommes-grenouilles s'y aventurent, scanners en main, formant un étrange ballet sans public. En toute discrétion, quatre scientifiques supervisés par la Direction régionale des affaires culturelle (Drac) se relaient à 37 mètres de profondeur. Là, après avoir poussé une lourde porte en acier et s'être engouffrés le long d'une galerie noyée de plus de 120 mètres, ils perpétuent la découverte faite par Henri Cosquer il y a vingt-six ans et entrent dans la grotte qui porte son nom. À l'intérieur, ils multiplient les scans et mesures qui permettront de restituer à l'inframillimètre près, la grotte et ses 500 gravures rupestres réalisées il y a 18 000 à 27 000 ans.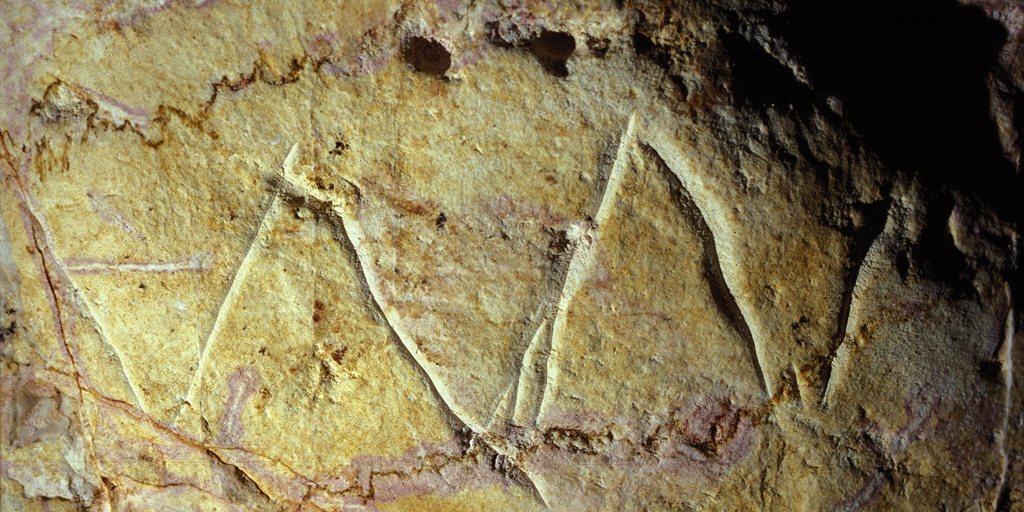 Engraved zig-zags in the cave of Cosquer, France.
Limited access
The waters of Cape Morgiou have lost their calm: every day since the beginning of autumn, divers venture there, scanners in hand, forming a strange ballet in private. With total discretion, four scientists supervised by the Regional Directorate of Cultural Affairs (Drac) take turns 37 meters deep. There, after pushing a heavy steel door and rushing along a sunken gallery of more than 120 meters, they re-enact the discovery made by Henri Cosquer twenty-six years ago and enter the cave that carries his name. Inside, they carry out scans and measurements of the rock art made from 18,000 to 27,000 years ago.
To read the full article:
http://www.laprovence.com/article/edition-marseille/4682278/la-grotte-cosquer.html
To read more about the rock art of Cosquer:
COMMENTS