BRADSHAW FOUNDATION - LATEST NEWS
Cannibalistic behaviour in Gough's Cave
12 Oct 2016
An article by The BBC's Earth's feature writer Melissa Hogenboom on the bbbc.com - The People who eat eachother - reports on evidence of early human behaviour in Gough's Cave near Bristol in the UK.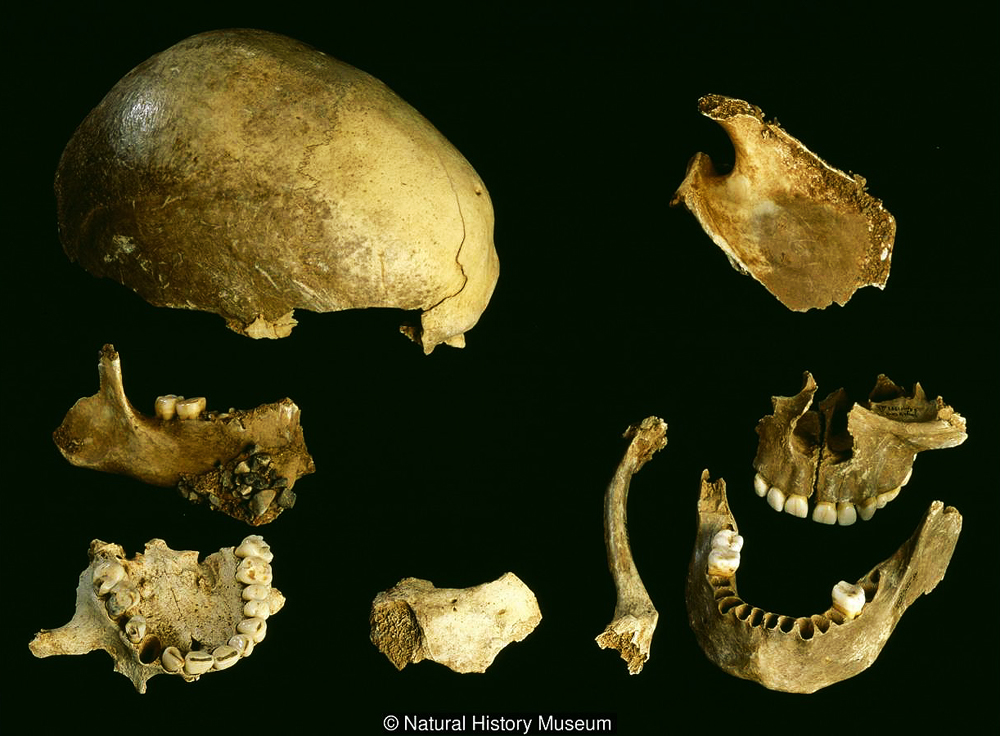 Individuals found at Gough's Cave show signs of being eaten. Image: Natural History Museum
Scientists believe that roughly 15,000 years ago in Gough's Cave, near Bristol in the UK, a group of people ate parts of other people. They de-fleshed and disarticulated the bones, from people of all ages, then chewed and crushed them. They may also have cracked the bones to extract the marrow inside. Some of their skulls were modified into ornaments now called 'skull cups', which may have been used to drink out of.
Cannibalistic behaviour in Gough's Cave #Mendips #Somerset #UK #archaeology https://t.co/9bqLsKHkX2 pic.twitter.com/2pUFheqALo

— Bradshaw Foundation (@BradshawFND) October 12, 2016
Skull cups may have been used for ritual purposes. Image: Trustees of NHM
Violence, ritual, survival? Excavations in the 1980's uncovered numerous human and animal remains, with clear signs of butchery. After extensive analysis over the following decades, researchers concluded that the human bones from this cave were cannibalised.
Evidence for cannibalistic behaviour goes back to at least as far as the Neanderthals - with evidence in France , Spain and Belgium - and possibly earlier.
Article continues below
How to identify cannibalism - it is difficult to tell whether cut marks come from cannibalism or from the removal of flesh from bones after death, which is occasionally done for ritual purposes. Cut marks on animal bones are usually a clear sign of butchery, but when similar marks are found on human remains the conclusions are not well accepted, claims Silvia Bello of the Natural History Museum in London, UK.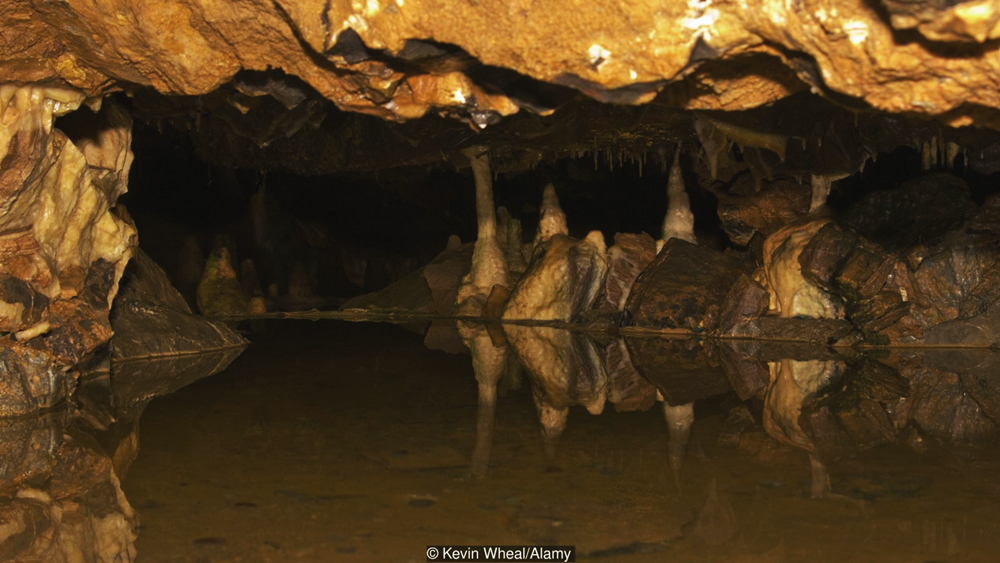 Gough's Cave in Somerset, UK. Image: Kevin Wheal/Alamy
The remains from Gough's Cave, which Bello has been analysing for several years, are covered in a great many marks. Over 65% of the bones show marks from stone tools. A lot of the bones were smashed, presumably to extract bone marrow.
Bello has even found human tooth marks. The pitted marks teeth make as they crunch into bone were easily identified - the presence of human tooth marks on human bones is probably the best evidence of cannibalism.
Cannibalism or de-fleshing? The latter is a process where flesh is removed, but not usually eaten, from a person after they have died, for the purpose of secondary burials. Prehistoric people habitually took their dead with them when they moved to other areas, and to do so they first removed their flesh. Cannibalised human remains, however, should now be easier to recognise, because they have a distinctive signature - they fit with the other butchered fauna on the site. Secondary burial has a different signature, in terms of percentage of cut marks and distribution. Key difference - the frequency of the cut marks; when animals or humans are butchered, there are lots of easily-observable marks, but if they have been de-fleshed there are smaller marks, on just 1% of the bones, with no tooth marks.
Why? The people who lived in Gough's cave show no signs of coming to a violent death. They were eating the dead body, but there was no killing.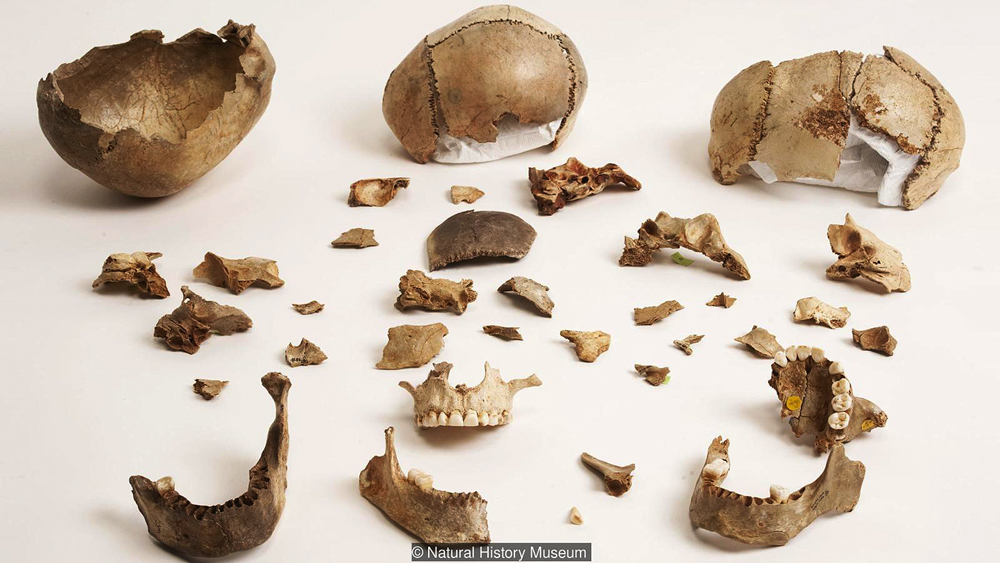 Human tooth marks were found on the human remains. Image: Natural History Museum
Environment - extreme behaviour. This was a very cold snap during the last ice age. Depleted food resources may have forced them to eat any individuals who died in order to survive.
Ritual - how to explain the skull cups found at Gough's Cave. The skulls do not appear as if they were modified for their contents to be eaten; they may have been made as part of a ritual or burial practice. They may have drunk out of them. If that is the case, eating others' flesh may have been a cultural practice, rather than something done purely for survival.
Violence - the age of the individuals provides another clue. If the people died as a result of conflict, there would most likely only be adult victims of cannibalism, but that was not the case. They probably died naturally. These were not extreme acts.
Whilst it is clear that cannibalism has occurred, scientists remain open.
Visit The Prehistory of the Mendip Hills:
http://www.bradshawfoundation.com/british_isles_prehistory_archive/prehistory_mendip_hills/index.php
COMMENTS