BRADSHAW FOUNDATION - LATEST NEWS
Australopiths had use of stone tools
03 Feb 2015
Australopiths had use of stone tools much earlier than was previously thought. Scientists have produced the first research findings to support archaeological evidence for stone tool use among early humans such as fossil australopiths between 3 and 2 million years ago.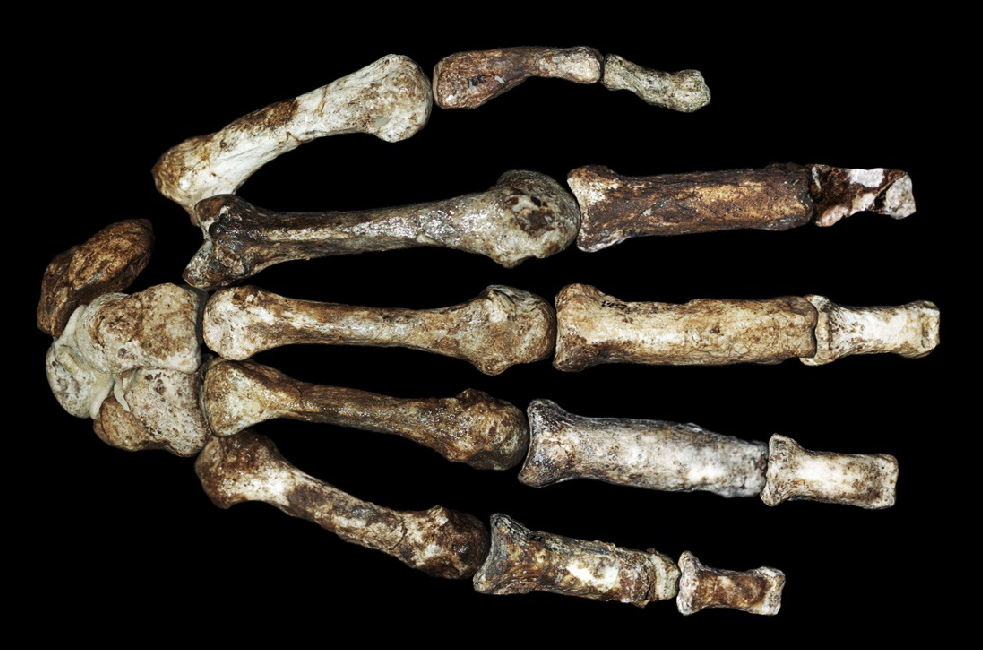 An article in www.sciencedaily.com reports on the recent research on pre-Homo human ancestral species, such as Australopithecus africanus, using human-like hand postures.
According to the article the distinctly human ability for forceful precision and gripping is linked to two key evolutionary transitions in hand use: a reduction in arboreal climbing and the manufacture and use of stone tools. However, it is unclear when these locomotory and manipulative transitions occurred.
This research has been published in Science - Human-like hand use in Australopithecus africanus
M. M. Skinner, N. B. Stephens, Z. J. Tsegai, A. C. Foote, N. H. Nguyen, T. Gross, D. H. Pahr, J.-J. Hublin, T. L. Kivell.
Science, 2015; 347 (6220): 395 DOI:10.1126/science.1261735
The research is based on examining the internal spongey structure of bone called trabeculae. The researchers first examined the trabeculae of hand bones of humans and chimpanzees. They found clear differences between humans, who have a unique ability for forceful precision gripping between thumb and fingers, and chimpanzees, who cannot adopt human-like postures. This unique human pattern is present in known non-arboreal and stone tool-making fossil human species, such as Neanderthals.
The research went on to demonstrate that Australopithecus africanus has a human-like trabecular bone pattern in the bones of the thumb and palm (the metacarpals) consistent with forceful opposition of the thumb and fingers typically adopted during tool use.
Stone tool use in australopiths is becomming generally accepted; this appears to be further evidence that our early ancestors used human-like hand postures at this time, between 3 and 2 million years ago.
Australopithecus africanus is also associated with possible cognitive and cultural developments, due to the discovery of the Makapansgat pebble. It is a 260g. jasperite cobble with natural chipping and wear patterns that make it look like a crude rendition of a human face. The pebble, found some distance from any possible natural source, was in the possesion of a female Australopithecus africanus. The pebble was not a manufactured object, but it was possibly recognized it as a symbolic face, and treasured as such. This would make it the oldest known sculpture, or manuport known.
Read more in our ORIGINS section:
http://www.bradshawfoundation.com/origins/australopithecus_africanus.php
COMMENTS