BRADSHAW FOUNDATION - LATEST NEWS
Bradshaw Chairman awarded honorary degree
17 Jan 2019
Master of Science Honoris Causa is conferred upon Damon de Laszlo at the University of Durham.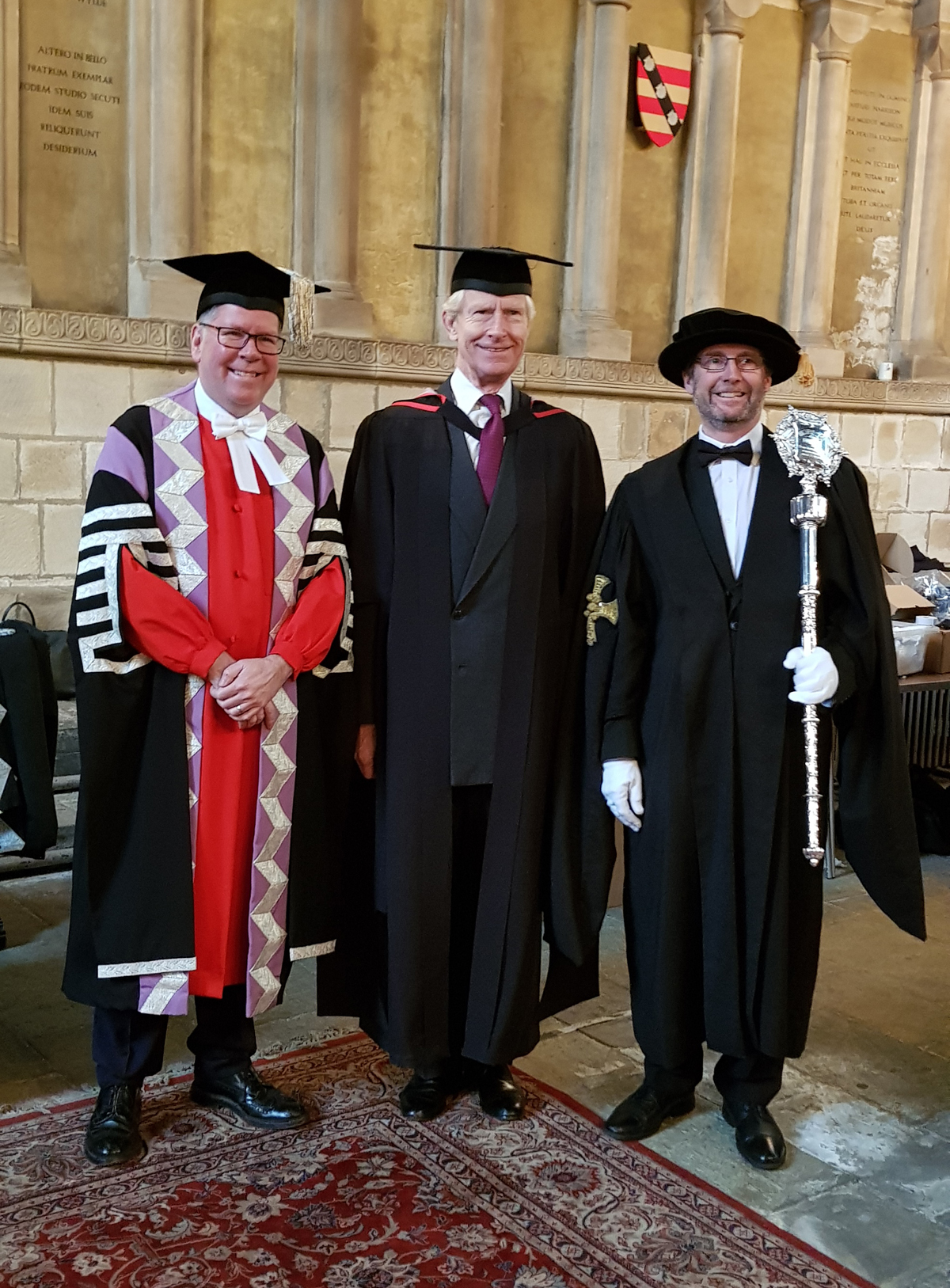 I would like to congratulate Damon de Laszlo, Chairman of the Bradshaw Foundation (above centre), on receiving the Master of Science award in Durham Cathedral on 11th January 2019. The award was presented to the Chancellor of the University of Durham by Professor Carlos S. Frenk CBE FRS, Director of the Institute for Computational Cosmology (ICC), Ogden Professor of Fundamental Physics and Principal Investigator of the Virgo Consortium.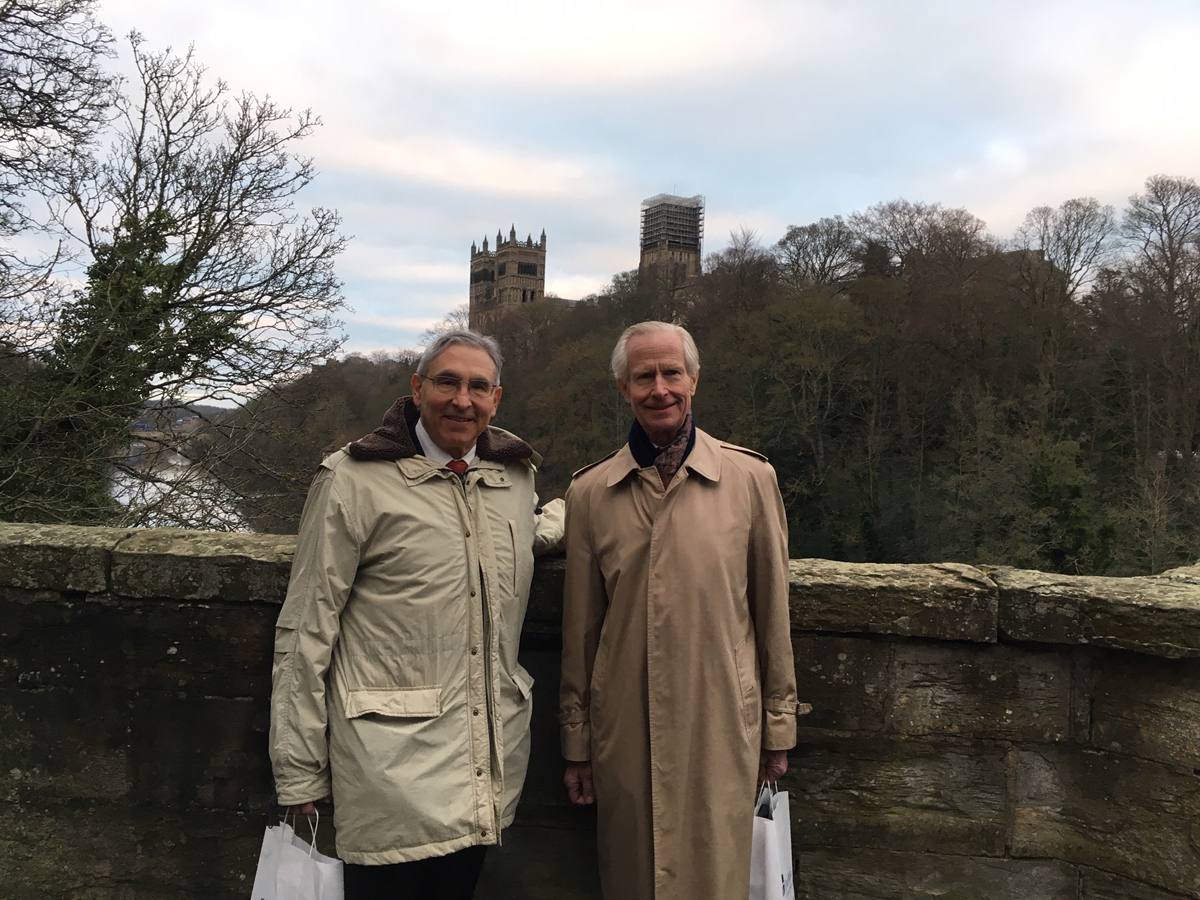 Carlos Frenk (above left with Damon de Laszlo) concluded his address to the Chancellor with: "I present Damon de Laszlo, a man of enterprise, brilliance and generosity to receive the degree of Master of Science Honoris Causa."
Master of Science Honoris Causa is conferred upon Bradshaw Foundation Chairman Damon de Laszlo at the University of Durham.
Master of Science Honoris Causa conferred upon Chairman of the Bradshaw Foundation Damon de Laszlo at the University of #Durham https://t.co/e7ggIeod9f pic.twitter.com/IZl3ozLFup

— Bradshaw Foundation (@BradshawFND) January 17, 2019
2016 saw the completion of the new Ogden Centre for Fundamental Physics in Durham (below). The building was designed by the globally recognized architect Daniel Libeskind, creator of renowned buildings such as the Jewish Museum Berlin, the One World Trade Center and the Royal Ontario Museum, among others.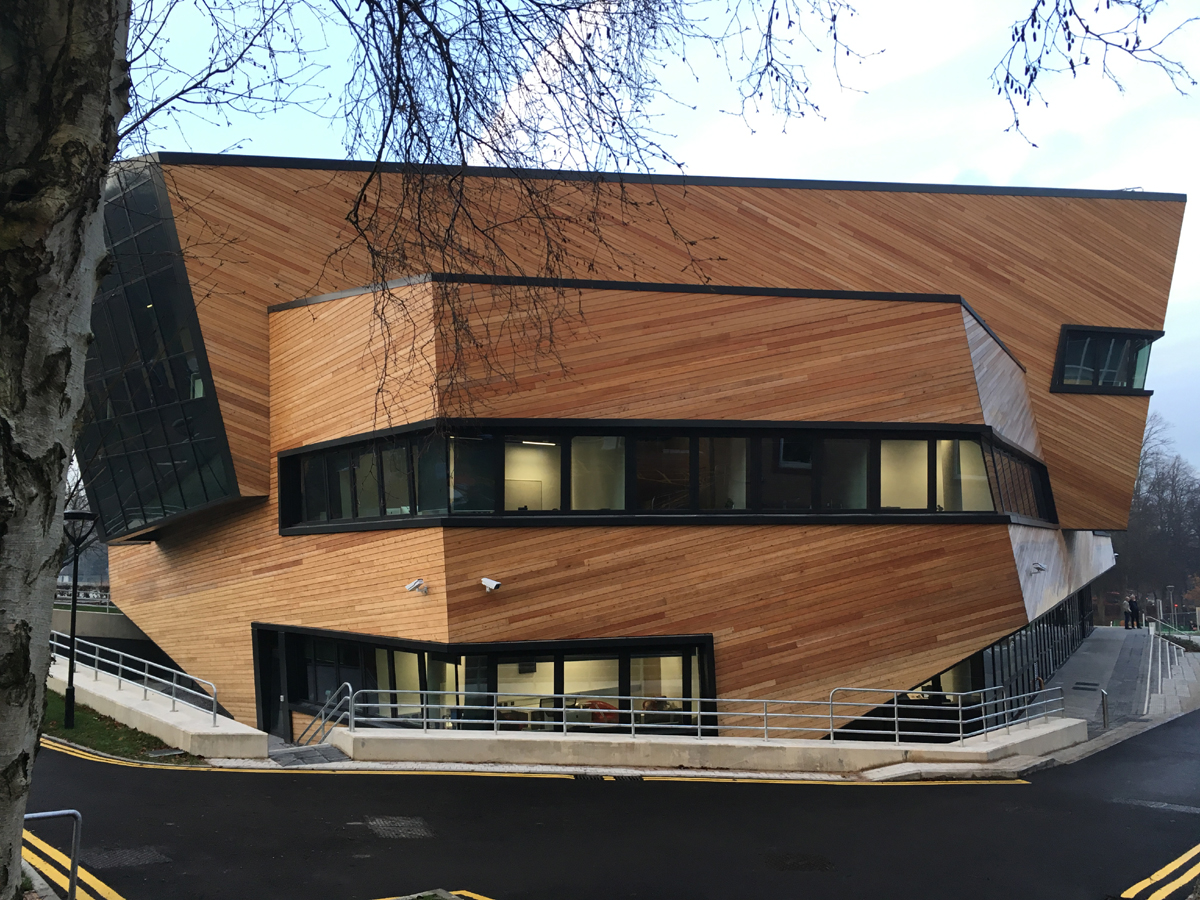 The 'de Laszlo Collection of John Robinson Sculpture Maquettes 1976 – 1996' was gifted to the Ogden Centre by Damon and Sandra de Laszlo for permanent display. Damon de Laszlo and John Robinson had befriended Carlos Frenk in 1995, following a lecture at the Royal Society in London. Out of this meeting grew a long friendship, and their subsequent discourse over the years explored many realms, often radiating from the synergy and balance between science and art.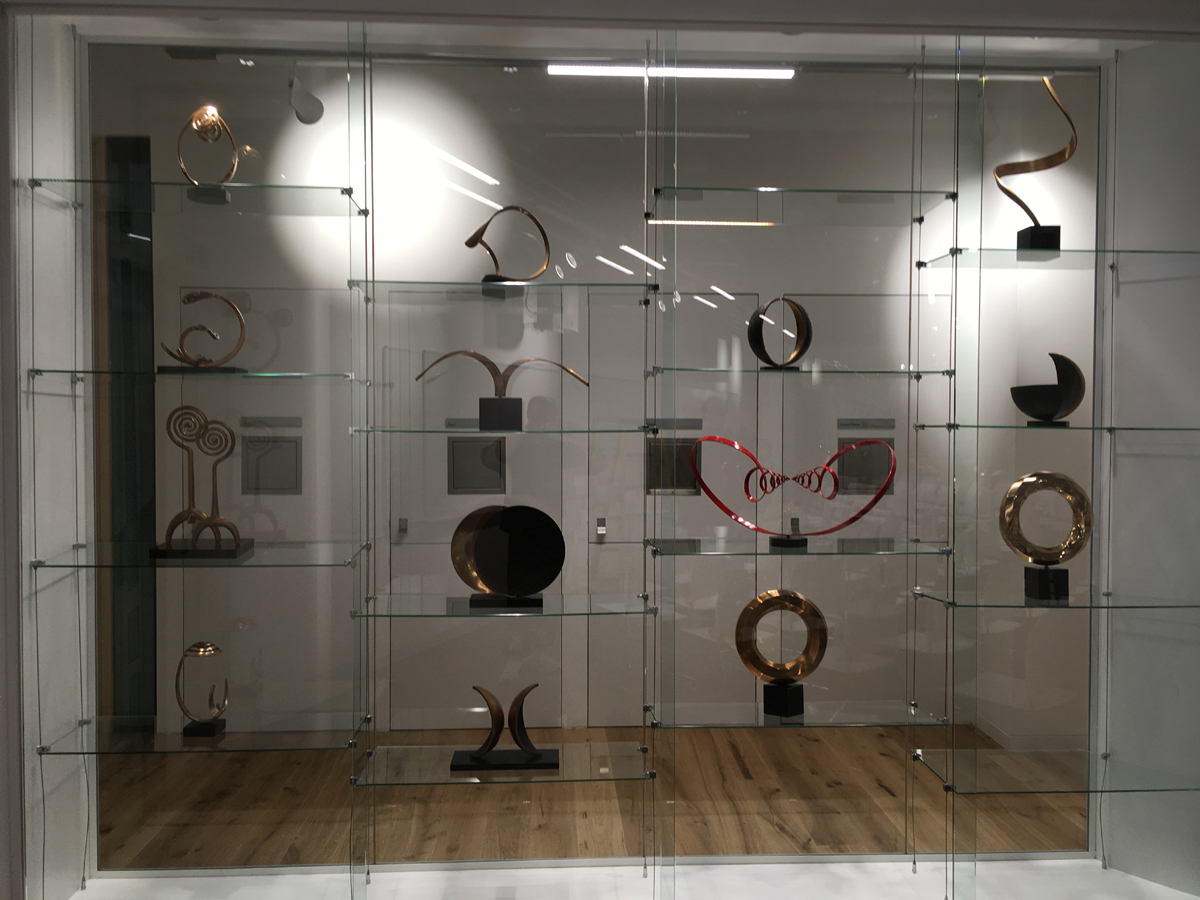 Carlos Frenk explains that the collection of sculptures, entitled the 'Universe' series (above), "neatly symbolizes the originality and creativity we pursue in our research at the Ogden Centre".
Carlos Frenk's main interests lie in the field of cosmology, galaxy formation and computer simulations of cosmic structure formation. He is helping to answer some of the most basic - yet profound - questions about our Universe and its origins. These relate to what it is made of, how matter and energy were organised in the early stages of the Big Bang, and how structure subsequently evolved into the pattern of galaxies that we see today. Using incredibly powerful supercomputers, he builds and runs simulations of the cosmos. The results can then be compared with observations of the real Universe to test theories about its formation, structure and evolution. His techniques are now commonly used within the field of cosmology to explain how the stars and galaxies arose.
Profile: Damon de Laszlo
http://www.bradshawfoundation.com/damon_de_laszlo.php
Peter Robinson, Editor
Bradshaw Foundation
COMMENTS