BRADSHAW FOUNDATION - LATEST NEWS
Prehistoric Cochno Stone unearthed in Scotland
08 Sep 2016
An article on bbc.co.uk - Prehistoric Cochno Stone unearthed near housing estate - reports on a prehistoric stone panel said to be the "most important in Europe" which is being unearthed for the first time in more than 50 years in Clydebank.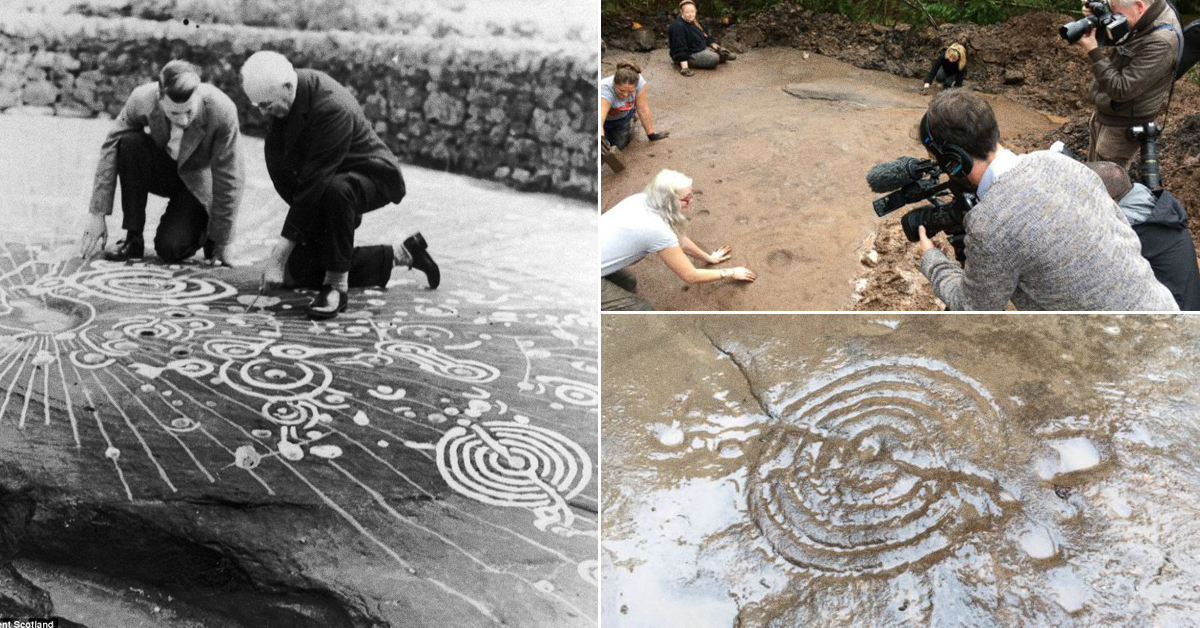 The Cochno Stone dates to 3,000BC and is described as one of the best examples of Neolithic or Bronze Age cup and ring markings in Europe. Located next to a housing estate, the stone was buried in 1965 to protect it from damage. Excavation work started on Monday and is expected to last three weeks.
Cup and ring marks are extensive but the site just happens to be in the middle of an urban housing scheme in Clydebank. It was covered over in 1965 to protect it - modern graffiti had already taken place.
The Cochno Stone in Scotland dates to 3000BC #Neolithic or #BronzeAge cup and ring markings https://t.co/gyRPs13QzP pic.twitter.com/GHVhSH7Z63

— Bradshaw Foundation (@BradshawFND) September 8, 2016
50 years on - archaeologists, led by Dr Kenny Brophy, Glasgow University, will use 3D-imaging technology to make a detailed digital record of the site, providing more information on the stone's history, purpose and the people who created it about 5,000 years ago.
Article continues below
The joint project between the university's archaeology department and the Factum Foundation for Digital Technology in Conservation aims to gather high-resolution data of the stone's surface before reburying it.
The foundation then hopes to produce a lifesize copy of the 8m by 13m stone using the recorded digital data and historical sources, including the graffiti as well as the prehistoric surface.
More on this:
http://www.bradshawfoundation.com/news/index.php?id=cochno-stone
COMMENTS