BRADSHAW FOUNDATION - LATEST NEWS
Rock Carvings in Nevada
29 Jun 2014
A call for investigation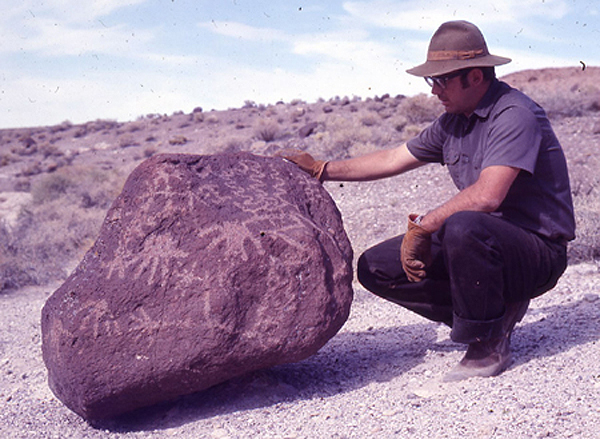 The Bradshaw Foundation was recently contacted by Bill Guiette regarding rock carvings that he and his father had come across whilst on horseback in the Palmetto Mountains of Nevada in 1970.
The site contained numerous petroglyphs both on individual boulders and on vertical rock faces.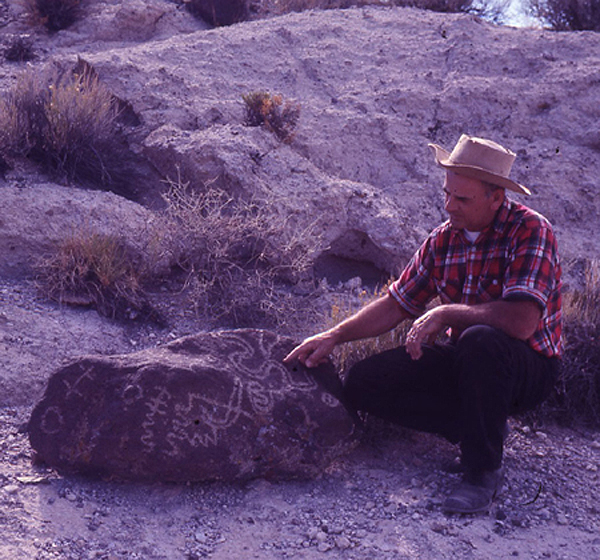 The motifs are predominantly abstract: circles, dot rows, arcs, rakes, wavy lines, perpendicular linear designs, grids, and a range of geometric forms. Some of the carvings appear to be performative in the way that they were made; the very act of making a mark was possibly the primary motivation in its production.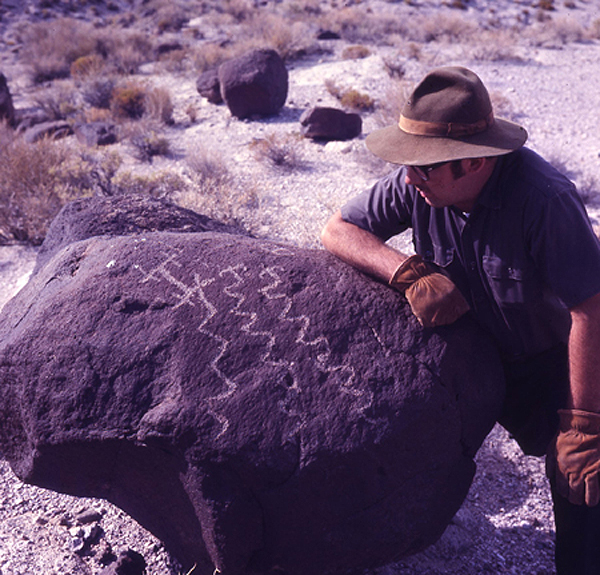 There are also possible hand motifs. The petroglyphs appear to be of the Desert Archaic Abstract style. The Bradshaw Foundation will be discussing these petroglyphs with the Nevada Rock Art Foundation To see more rock art in Nevada click here
COMMENTS