BRADSHAW FOUNDATION - LATEST NEWS
New Exhibition at London's Natural History Museum
31 Jan 2014
'Britain: One Million Years of the Human Story'
Come face to face with your ancient relatives at the Natural History Museum
Exhibition: 13 February to 28 September 2014
See Britons as you have never seen them before and explore how we have come and gone from this land over the ages. Britain: One Million Years of the Human Story traces the changing faces and landscapes of this country, drawing on more than 10 years of research by a large network of scientists, led by the Natural History Museum.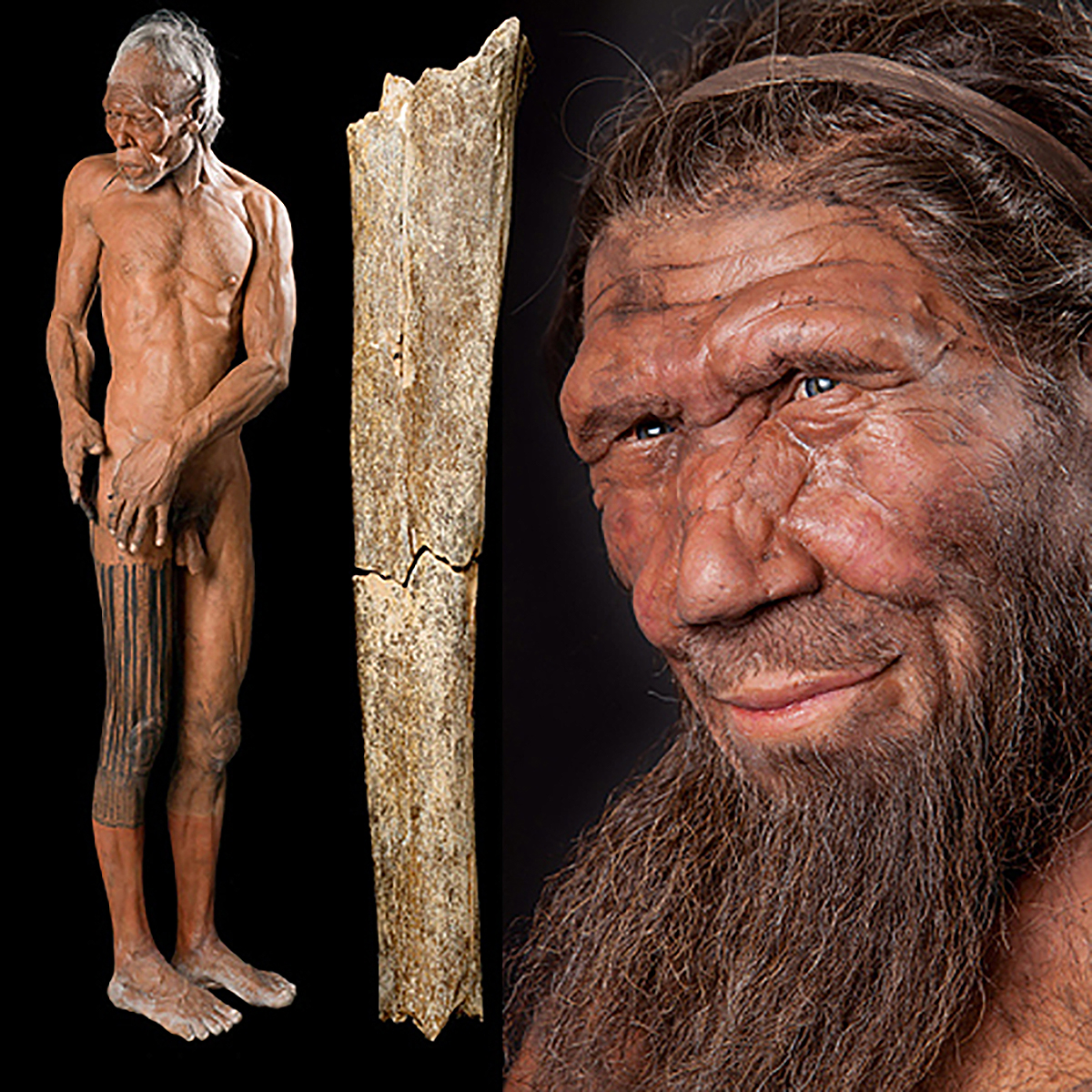 From hippos that swam in the Thames and the earliest Neanderthals in Europe, to intriguing ancient evidence of cannibalism, this exhibition brings together rare fossil specimens and artefacts to give the most complete picture of our past so far.
Highlights include:
Specially commissioned Neanderthal and Homo sapiens models that are the most life-like and scientifically accurate ever made.
Stone tools from Happisburgh in Norfolk that show us ancient humans arrived in Britain around 900,000 years ago - 400,000 years earlier than first thought.
A 400,000 year-old partial skull of what was most likely an early Neanderthal woman, found in Swanscombe in Kent.
Skeletons from Gough's Cave in Somerset that show clear evidence of cannibalism 14,700 years ago. The skulls were carefully shaped into ritual drinking cups.
A hippo tooth from Trafalgar Square and a woolly rhinoceros skull from Peterborough. These ancient animals roamed very different British landscapes hundreds of thousands of years ago.
Reflections on personal ancestries from Bill Bailey, Clive Anderson, Sian Williams, Professor Alice Roberts, Dr Kevin Fong and Dr Maggie Aderin-Pocock helping to tell the story of modern Britons.
Professor Chris Stringer, world-leading human origins researcher at the Natural History Museum comments: 'Britain has one of the richest yet most underappreciated records of early human history in the world. It has taken more than 10 years for our 50-strong team of archaeologists, palaeontologists and geologists to unlock the secrets of our ancient past.
'This is the first time the key specimens from our research are together in one place. I hope people will be able to really get a feel for how different and changeable Britain was and see some of the incredible material and relics that have been found right beneath their feet.'
The Natural History Museum Cromwell Road London SW7 5BD United Kingdom
Dates and times: Opens 13 February to 28 September 2014, 10.00 - 17.50 (last admission 17.15) Visitor enquiries: 020 7942 5000
Nearest tube: South Kensington
COMMENTS