BRADSHAW FOUNDATION - LATEST NEWS
Sapiens: A Brief History of Humankind by Yuval Noah Harari
05 Feb 2015
Recommended Reading - 'Sapiens: A Brief History of Humankind' by Yuval Noah Harari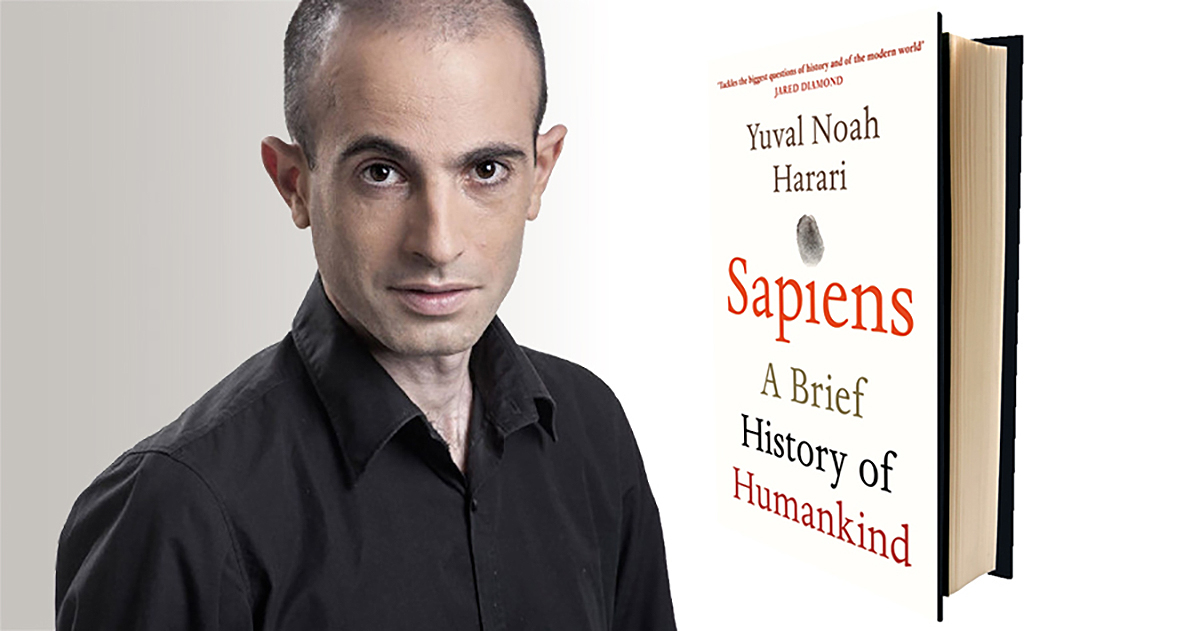 100,000 years ago, at least six human species inhabited the earth. Today there is just one. Us. Homo sapiens. How did our species succeed in the battle for dominance? Why did our foraging ancestors come together to create cities and kingdoms? How did we come to believe in gods, nations and human rights; to trust money, books and laws; and to be enslaved by bureaucracy, timetables and consumerism? And what will our world be like in the millennia to come?
Bold, wide-ranging and provocative, 'Sapiens' challenges everything we thought we knew about being human: our thoughts, our actions, our power....and our future.
Dr Yuval Noah Harari has a PhD in History from the University of Oxford and now lectures at the Hebrew University of Jerusalem, specialising in World History.
Note from the Editor:
'Sapiens: A Brief History of Humankind' is engaging, challenging and original. Whilst you may not agree with every speculation and causal connection, you will be inspired to debate these matters as you reflect on the journey of our past and the direction of our future. Here is an extract:
Up until then humans had displayed some innovative adaptations and behaviours, but their effect on their environment had been negligible. They had demonstrated remarkable success in moving into and adjusting to various habitats, but they did so without drastically changing those habitats. The settlers of Australia, or more accurately, its conquerors, didn't just adapt, they transformed the Australian ecosystem beyond recognition.
The first human footprint on a sandy Australian beach was immediately washed away by the waves. Yet when the invaders advanced inland, they left behind a different footprint, one that would never be expunged. As they pushed on, they encountered a strange universe of unknown creatures that included a 200-kilogram, two-metre kangaroo, and a marsupial lion, as massive as a modern tiger, that was the continent's largest predator. Koalas far too big to be cuddly and cute rustled in the trees and flightless birds twice the size of ostriches sprinted on the plains. Dragon-like lizards and snakes five metres long slithered through the undergrowth. The giant diprotodon, a two-and-a-half-ton wombat, roamed the forests. Except for the birds and reptiles, all these animals were marsupials, like kangaroos, they gave birth to tiny, helpless, fetus-like young which they then nurtured with milk in abdominal pouches. Marsupial mammals were almost unknown in Africa and Asia, but in Australia they reigned supreme.
Within a few thousand years, virtually all of these giants vanished. Of the twenty-four Australian animal species weighing fifty kilograms or more, twenty-three became extinct. A large number of smaller species also disappeared. Food chains throughout the entire Australian ecosystem were broken and rearranged. It was the most important transformation of the Australian ecosystem for millions of years. Was it all the fault of Homo sapiens?
You may purchase 'Sapiens' in our Book Review section:
http://www.bradshawfoundation.com/books/sapiens_a_brief_history_of_humankind.php
COMMENTS