BRADSHAW FOUNDATION - LATEST NEWS
Thor Heyerdahl
15 Apr 2015
Thor Heyerdahl: the epic maritime journey in the South Pacific by the Norwegian explorer, and the debate about the art, the spiritual practice and the science of prehistoric Polynesian maritime navigation.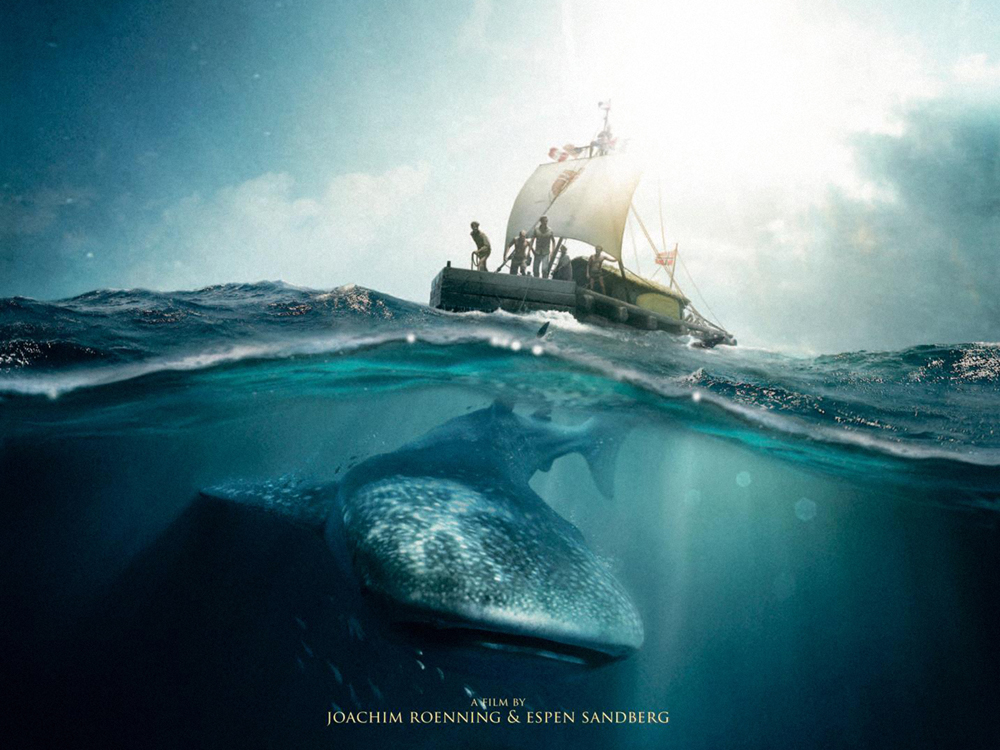 The film Kon-Tiki (2012) presents the legendary explorer Thor Heyerdahl's epic 4,300-mile crossing of the Pacific on a balsawood raft in 1947, in an effort to prove that it was possible for South Americans to settle in Polynesia in pre-Columbian times. Directed by Joachim Ronning and Espen Sandberg, this film salutes the earlier Academy Award-winning documentary of 1951 filmed by Thor Heyerdahl, but it also adds a sublety and freshness to a grand adventure!
The voyage by Heyerdahl and his 5 crew members was successful for many reasons, not least that they reached Raroia in the Tuamotu Islands with all crew members surviving. Whilst we now know that genetic evidence proves that Polynesia was originally settled due to migration from southeast Asia, the journey, using only the materials and technologies available to those people at that time, proved that pre-Columbian maritime journeys were not only possible but very extensive. This was due to sophisticated navigation methods. It should be noted here that some critics claim the expedition advanced the 'drift' idea whereby colonization occurred only as vessels simply traveled on the tides. However, knowledge of the tides was a fundamental part of prehistoric navigation.
Research (stimulated by the journey) reveals that prehistoric Polynesian maritime navigation was an art, a spiritual practice and a science. It required a knowledge of the night sky - over season and over latitude - whereby the rising and setting stars formed a compass.
Therefore a vast ocean was not a barrier; it was an expanse with numerous corridors. The expedition proved that early South American watercraft were incapable of surviving an ocean voyage. He explained that 'I decided to build a replica of the much disputed balsa raft for a double purpose: to ascertain its behavior and qualities at sea by practical observation, and to show the correctness of what I felt could be indirectly deduced from other facts - that Polynesia was well within the natural range of the aboriginal Peruvian craft.'
Editor's note: The film is excellent; it captures the zeitgeist of scientific dogma, the courage and conviction of an individual as well as the public appreciation of adventure and discovery. It also captures the the sense of spending 101 days on a balsa raft in the Pacific with 6 people.
Read more about Thor Heyerdahl's explorations in the South Pacific and on Easter Island:
http://www.bradshawfoundation.com/thor/index.php
Read more from the Thor Heyerdahl Institute in Larvik, Norway:
http://www.heyerdahl-institute.no/en/
The Kon-Tiki was taken back to Norway and she is now featured in the Kon-Tiki Museum in Oslo:
COMMENTS