The Preservation of Africa's Rock Art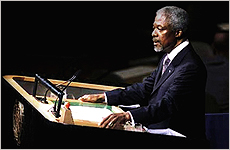 "Africa's rock art is the common heritage of all Africans and all people. It is the common heritage of humanity. As populations increase and vandalism and theft of Africa's rock art are on the rise, this irreplaceable resource is highly threatened. It is time for Africa's leaders to take a new and more active role. We must save this cultural heritage before it is too late".
Kofi Annan
Former UN Secretary-General
(2005)
African Rock Art Gallery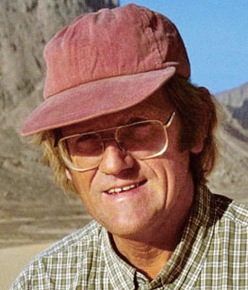 The Bradshaw Foundation presents the African Rock Art Gallery based on the work of photographer David Coulson, one of the leading photographers of paintings and petroglyphs, and as the gallery depicts, he has travelled extensively throughout the varied landscapes of the African continent capturing both the beauty and variety.
David is the Chairman of the Trust for African Rock Art –
TARA
– and his book '
African Rock Art: Paintings & Engravings on Stone
', co-authored by the late Alec Campbell, was published by Harry N. Abrams Inc., New York in 2001. The work of TARA in publicising the need for preservation is second to none. David is a member of the Bradshaw Foundation Advisory Board.
African Rock Art Gallery
Algeria
Algeria
Algeria
Algeria
Chad
Chad
Libya
Libya
Namibia
Niger *
Niger *
Niger
South Africa
South Africa
South Africa
South Africa
Zimbabwe
Zimbabwe
*
Discover more about the Giraffe Carvings of Niger, Africa
→
Africa Rock Art Archive
→
Bradshaw Foundation
Like us on Facebook & Follow us on Twitter to receive news & updates
: